5 Reasons Why You Belong At Centennial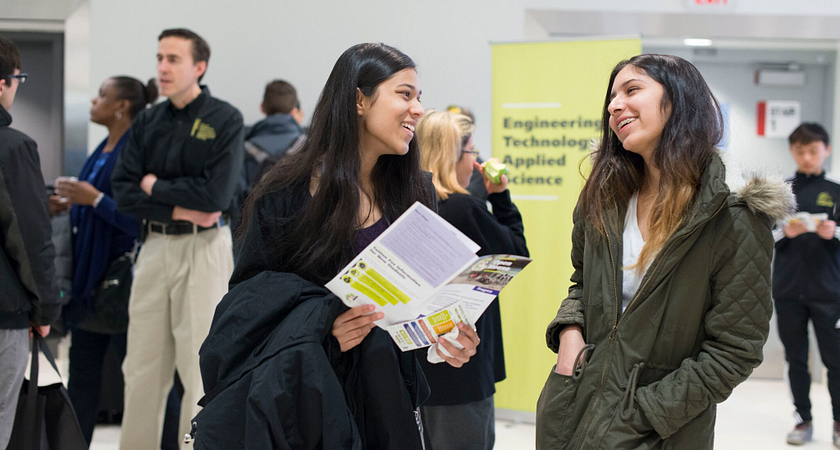 You are about to enter into the best years of your life! New people to meet, places to explore, and a learning experience that's tailored to your interest. We can already feel the excitement brewing around campus!
Selecting your next school is a pretty big deal, and we applaud you for getting a feel for all of the options available to you. There's plenty of stuff you can only learn about a college by coming to it (did we mention our Open House is March 29th, at all campuses, and you can earn $3,000 just for attending?!) We're going to list off 5 reasons for why YOU belong in the Centennial Fam.
1. We're a Safe Space to Grow
When you first step onto one of our campuses, you'll notice the 🔥facilities we have including spas, free legal advice, affordable and healthy meals, quiet and cozy study areas, nap pods — which you will learn to appreciate like, a lot - and much more. But most importantly, we go deeper than the surface to make sure everyone feels welcome here.
We are Canada's most diverse school and pride ourselves on fostering a space where you can be YOU. Even if you're still figuring out who that is (like the majority of us are), we offer an inclusive space for growth and plenty of opportunities to find your squad by joining one of the many clubs on campus. And, if you don't see a club that interests you, you can start your own!
2. Leading Your Career Path
Contrary to popular belief, you don't have to have it all figured out before coming to College! During your time here, we'll introduce you to endless career options and help you get the education you need to get there. Fact: Our mission is to make sure you're successful, and there's nothing we won't do to help you make it! Even if you're debating between taking some time off to travel, or going to school right away, we have opportunities for you to study and travel at the same time with a semester or field placements abroad.
3. Network and Connect
Fam - have you been to an event at Centennial before? If not, what are you waiting for? We throw events year-round from our TEDxCentennialCollege talks, self-care (Puppies. On. Campus.), career networking and job fairs for getting part-time and seasonal work to keep you living your best life on a student budget. Quite frankly, we just love to have a good time! Our Centennial College Student Association keeps you thriving on campus with weekly events between classes. You can keep up with everything going on around the College by downloading our Experience Centennial App.
4. State-of-the-art Facilities
We're humble people, but we can't go on without mentioning our state-of-the-art facilities! No matter which campus you're studying at, you'll have access to a fitness centre with brand new exercise and training equipment that includes a weight machine, free weights, treadmills, stationary bikes and much more. Some of our Athletic and Wellness Facilities even offer instructional programs you can join, like Yoga, Pilates, Spinning, Bootcamps. Or, there are a bunch of other activities available through our open play schedule, and features like our squash courts, 80-meter indoor track, rock climbing wall (because, why not?) and spas to take advantage of.
5. Quality education at your own pace
Whether this is your first round at post-secondary, or not, we build on the education and experience that you have already achieved, either in Canada or another country, through our online programs and courses. Our Online Programs, and Part Time Learning courses are designed with flexibility in mind and offer the same amount of quality education as you'd get being here full-time, from instructors, course materials, assignments and more. We KNOW life is busy, and because of that, we can deliver quality education at your own pace.  
So, as you're still deciding between colleges, I hope we've convinced you why YOU should try us out for yourself. Pop by Centennial College's next open house on March 29th, at all of our campuses, We look forward to seeing you there!
By Nicole Pomeroy