How to start your fall semester off right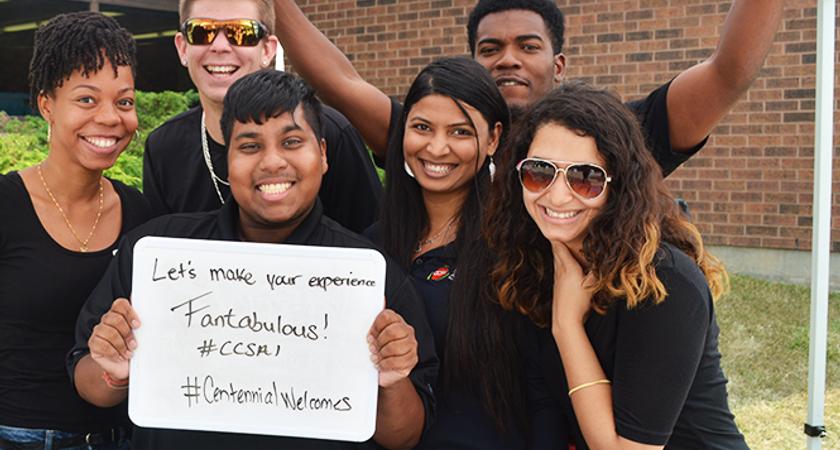 September is coming up fast, and if you're attending Centennial College this fall, now's the time to get ready for the new semester. I'm sure you have most of your school supplies for the year, but there are a few important things you probably haven't thought about what you need to start the school year off right. Most importantly, though, remember that going back to school after the summer break isn't as hard as it sounds and that no one is ever completely ready to go back to school. Here's everything else you need to do to get ready for September.
Create a checklist
The first thing to do when preparing for school is to create a checklist of everything you will need for the year or even just the first semester. This can include anything from school supplies to clothes to tasks that need to get done, like registering for classes and buying textbooks.
Get ahead on schoolwork
Once your semester has started and you receive your course outline and assignments, it is a good idea to start working on any projects you already have the outline for before you start getting a lot of work to do. At the beginning of the semester, specifically the first three weeks, there is less work to do, but it can easily get overwhelming when you have three projects due on the same day.
Get snacks for your semester
Whether you have a locker or not, I would suggest having some kind of space where you keep some non-perishable, relatively healthy snacks for those long days where classes seem to run longer. Having those snacks on hand will help you get through those mid-day classes or just when you get hungry during the day.
Set up healthy outlets for fun and to relieve stress
It's important to have a healthy way to relieve stress during the school year. By setting an outlet up early on, you will set yourself up for success by getting ahead of your stress. This can be anything from a good group of friends, an exercise plan, hobbies or downtime. It is important to have "me time" every week when you are constantly in class or doing homework. Doing an activity you enjoy can help boost your mood and help you relax
Scheduling your life outside school  
College is a busy time and if you have a lot going on outside of classes, it can get overwhelming. Before starting school, make sure you create a schedule or plan for how you are going to organize your life. This can be anything from a sports team you are a part of, family commitments that you have to attend, binge-watching TV shows as a regular activity, planning to exercise on certain days, or scheduling a job you have. 
It is also important to have a way to keep track of everything on your to-do list. By using a planner or a notebook, you can easily plan out everything you need to do as you make a schedule for your life.
Written by: Savanah Salazaar