#CentennialTips: Seven Ways to Bust Your Quarantined-student Stress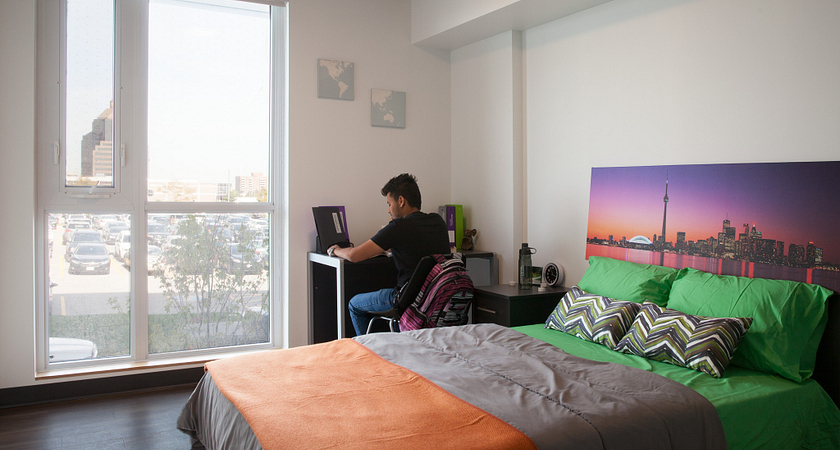 It can be stressful to be a college student at the best of times, with assignments, classes and the life changes that come with post-secondary education. But during times like this, when we're all stuck at home, most of us feel stressed for completely different reasons. You're definitely not alone, and there's plenty of things you can do to bust that stress, including resources available here at Centennial. Here are a few tips to help you out, thanks to College Raptor, Everyday Health, and Learn Psychology.
1. Get a planner.
Normally, you can get stressed by feeling overwhelmed by what you need to do. You can use some kind of planner, such as an agenda, a notebook, or an app to track your schoolwork and life tasks, to help you gain an overall look at everything you have to do and make it into something you can manage, cutting your stress levels down. And when you're stuck at home, it serves an alternate use, giving you an agenda for the day, and helping you focus your mind on what needs to be done that day.
2. Manage your sleep.
While it's true that you should be getting more sleep to recharge both your body and mind – and being stuck at home is a good time to get what you've been missing – it will be bad for your energy in the long run if you start going to bed really late and sleeping in. The ideal amount of sleep to aim for is seven to nine hours a night. If you're tired, stress will affect you more, on top of messing with your concentration and memory, which is really bad if you're engaging in online learning. And that's before the negative effects on your health, like the risk of illness, diabetes, obesity and depression.
3. Eat Well.
You can add to your stress by not fuelling your body correctly, so if you're only filling your stomach with frozen pizza, contact-free takeout and processed food, that's a problem. Also, you'll feel less energetic. Eating well can be difficult right now, but it's worth it, so order some fruits, vegetables, grains and protein that are as fresh and unprocessed as possible and chomp down on them at snack time. Another equally important thing: Eat regularly in order to give your body natural rhythms to follow. Make sure you're still having your three meals a day on something resembling a regular schedule.
4. Get whatever physical activity you can.
It may be hard to work out with all of the gyms closed right now, but even doing only 20 minutes of activity a day can significantly cut down on your stress levels. It'll also help you sleep, bringing things back to our second point. For example, take a walk outside while listening to music. As long as you stay at least two metres from everyone else outside (and don't touch things) it's fine to do, and it has the bonus of clearing your head, too.
5. Remember that energy drinks and caffeine are bad in the long term.
By long term, I really mean "later that day." You may use them to give you a temporary energy boost, but you'll crash in a few hours and you may suffer headaches, fatigue and other stress-boosting problems.
6. Keep making time for the things you love.
Time for personal upkeep is important, too, and that includes the activities that make you happy, be they books, games, binge-watching TV, or anything else. Obviously, doing only that is bad for you, but at the same time, they're a good stress outlet.
7. Talk to someone, including us.
Just venting your problems with someone can help you fight stress. It can be a friend or family member, as long as they'll listen. And maybe they need someone to talk to, too, in this time of social isolation for the sake of our health. At Centennial College, our counselling services are still open, available online or over the phone, so you're definitely not alone.
Written by: Anthony Geremia