Season's greetings — Centennial students brighten up the holidays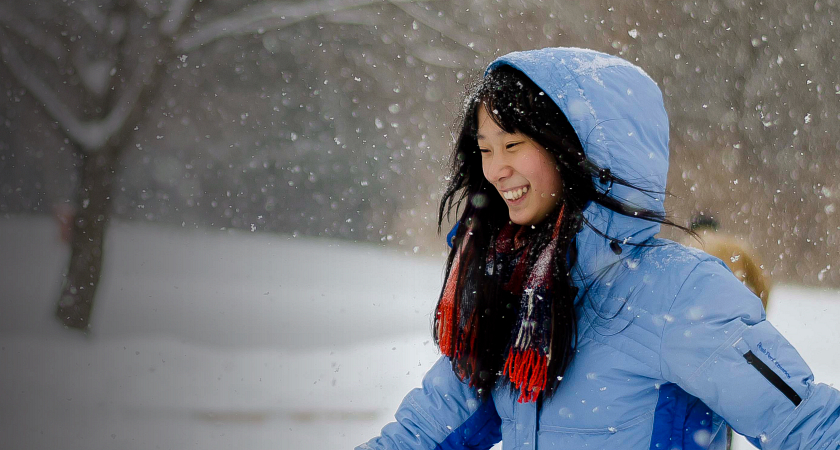 A majestic horse gliding across a glistening pond, a young girl and her puppy hanging up holiday lights inside a snow globe, a woman bundled up in a kitten onesie indulging in a cup of hot cacao and a simple greeting written in a vintage font surrounded by winter birds and foliage. How could you pick just one of these holiday cards to feature? Well, votes were cast, and the horse galloped into first place, on figure skates!
Every year, the Office of Development and Alumni Engagement (ODAE) at Centennial College sends thoughtfully-picked holiday cards to their donors as a small token of appreciation for their generosity. Of course, this year has been drastically different because of COVID-19, and the holiday season has been severely impacted, including the cards.
The holiday season is often described as a time to reflect and express gratitude for your blessings. During a year like 2020, this can be difficult. Some may wonder if there is even a point in celebrating the holidays.
But if anything has stayed the same this year, it is the giving nature of people like Centennial's donors, and they deserve the joy and excitement of opening a card. With the ODAE staff working remotely right now, a decision was made to send Centennial's top 100 donors physical cards, with the remaining generous donors receiving their cards through email due to logistical constraints.
The virtual world has become more important than ever in 2020. Although sometimes challenging to navigate, opportunities for engagement and creativity can always be found online. Since last year, the ODAE has taken advantage of the online world and used it as a chance for Centennial students to benefit by having them design holiday cards. This year, an artistic group of four Centennial Graphic Design students were selected by their program director, Lisa Rebnord, to take part in a competition to create the best 2020 holiday card for Centennial's donors.
The students were briefed on the general vision for this year's cards: Centennial's classic bright green and grey colours were a must, and of course, the school's commitment to diversity was to be kept in mind. The holidays include more than just Christmas, after all. Then the students were given the creative freedom to let their winter wonderland imaginations run wild. And they did just that. Each student went in a delightfully different direction. The spirit of winter was represented whimsically in each case, but like most contests, there could be only one winner: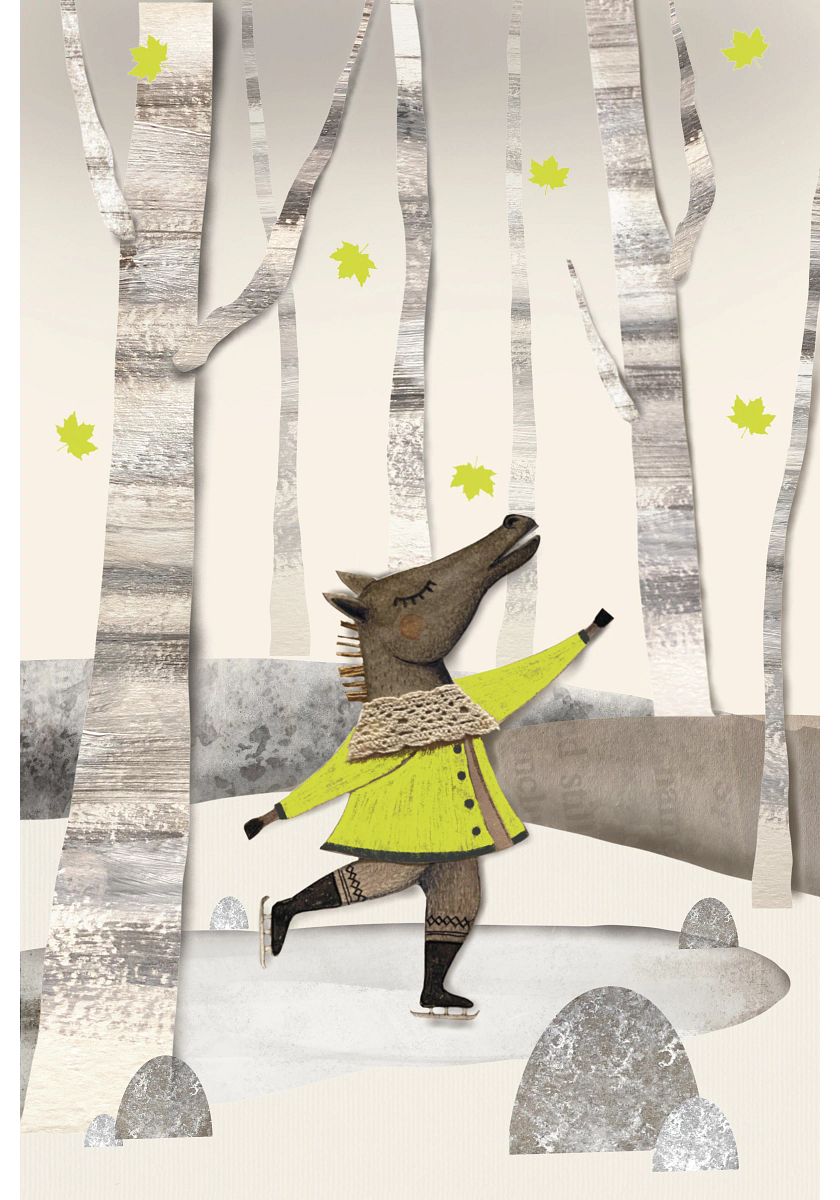 Second-year student Anna Rasti took the winning title with pride. Her carefully-crafted horse delicately ice skating won the hearts of voters from both the ODAE and Centennial's Marketing department. 
Anna was not the only participant deserving recognition. The other gifted artists were still praised and appreciated for their creative efforts. The ODAE has ensured since starting the holiday card contest that each graphic designer would benefit from participating. Marketing specialist Roberta Schultz from the ODAE remarked on the vision for this Program.
"The whole idea behind it is to actually pay every single student who participates," she explained. The department sure put its money where its mouth was. Anna received a $200 prize for winning, while the other three artists received $100 each for their efforts.
When you're young, you're often told to hold your tongue, work hard (often for free) and that everything will pay off in the long run. But why shouldn't your time and dedication pay off (with actual money) while you're still a student? Centennial College thinks it should. That's why ensuring the students know their time is valuable was an important component to this competition.
"You know when you're just starting out and people say, 'Oh it's going to be good for your portfolio,' that's not what we want to do," Roberta noted. "We want to really try to encourage students, and say, hey we like your work, we like what you're doing, and we want to showcase it as much as possible."  This message strongly reinforces Centennial's beliefs. Whether it be with their students or their donors, the college always wants to show its appreciation.
2020 has been a lot like Anna's horse; big and unpredictable, yet strong and determined to move forward. Here's hoping 2020 hangs up its skates and moves gracefully into the new year, and we never forget to thank those who made it a little brighter.
By Halli Gallo