What you need to know about Centennial College's Virtual Orientation Week this January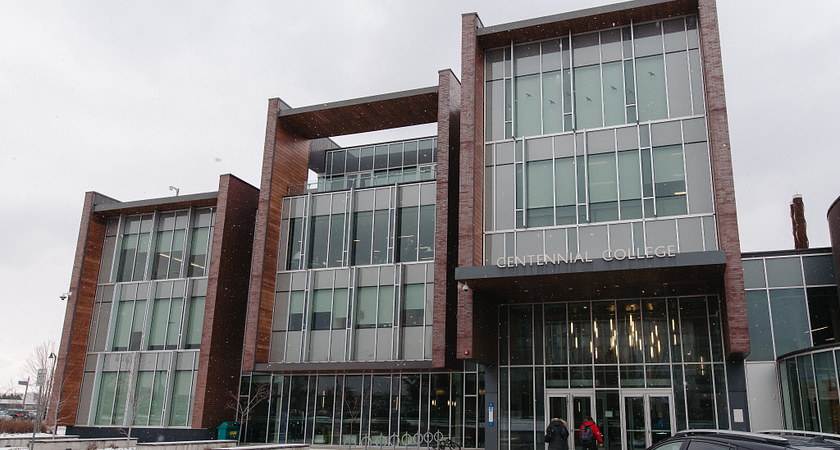 Nights that turn to mornings, bodies fueled by caffeine instead of water, and notebooks covered in highlighter markings are a few things that students are all too familiar with as the year comes to a close. With the ending of a colourful fall comes the beginning of an icy winter, as the January semester is creeping around the corner. Terri Budek, manager of Centennial College's Co-Curricular Student Learning and Development, has shared some all-new events added to the January 2021 orientation week line-up. 
Centennial College will host its third Virtual Orientation Week in January 2021, and the Experience Centennial team has been hard at work to develop events that are informative and engaging for the students.
 "We're trying to find new ways to engage and build community through a virtual setting," Terri says. She and her team have worked hard at adding more events in hopes of helping students connect with their faculty and peers.
Gone are the days of completing a class without interacting with classmates. This is now in the tenth month of virtual learning in the post-secondary environment. 75 per cent of Canadian post-secondary students have all of their classes online. Faculty and staff have had to find new ways to facilitate experiential learning. The January 2021 Orientation Week is an example of that. 
During the January 2021 Orientation Week, students can look forward to live panel discussions, mentorship programs, IT help, virtual tours, new student chat groups and more. Keep an eye out on the app and website for event dates. 
"We understand that students are looking for more ways to connect, and that's what we want to provide," Terri says, agreeing that a year full of physical distancing has proven to be challenging to many. With the current global environment being as it is, it's important to create new and effective ways to connect. 
Zoom, for most, was unheard of before this year. Many students were not prepared for the sudden switch to online learning. If there are any concerns about virtual adaptability, Centennial College will be hosting sessions explaining the navigation through the e-learning tools that the school supports. These sessions will provide tips and tricks on how to effectively study online. Meanwhile, live panellist discussions give students the inside scoop straight from their professors and peers. 
"The week is to help students feel like they belong and there are people who want to help them get the most out of their experience," Terri says, emphasizing the importance of connecting during Orientation Week.
January 2021 Orientation Week has something to offer for everyone. For new Centennial College students, attending will bring the confidence to start the first day of class. For current Centennial College students, there will be opportunities to learn about the tools the college offers to aid in a successful school year. For international students, Centennial College is offering time zone specific meet ups as well as a time zone converter to help stay connected easier. 
There is so much to look forward to, that it may seem hard to keep track of it all. The first step is to download the Experience Centennial app. On it, there is access to chatrooms, event information and scheduling, as well as all other important details. Meanwhile, the Centennial College Orientation Webpage provides detailed information about the January orientation. 
It's been a year of change for many. Centennial College teaches practical skills that prepare students for the workplace, and through these programs, students will learn how to maneuver through tough situations. The pandemic is a prime example of this. The virtual skills that students will learn through studying online will be transferable in the workplace. There's no doubt that the pandemic has changed education, but it also brings skills that are very useful. Change is hard but attending orientation provides a community to help move through it.
It's almost time to close all those tabs left open on the computer. The break is near, and so is the ability to sleep in and forget about all those Zoom classes. But be prepared, because the January 2021 Orientation Week will bring the excitement and engagement to start a successful journey at Centennial College. 
By Rhea Menon