#CentennialTips on Coping with Loneliness During Quarantine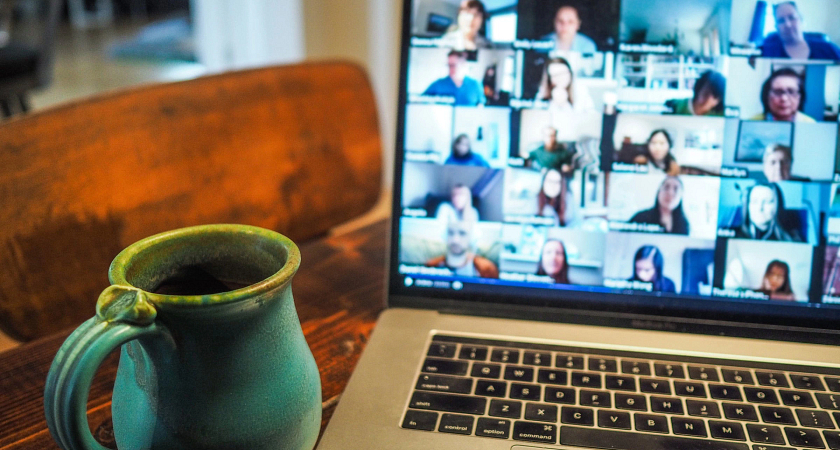 The world may be different at the moment, but some things have stayed the same. Loneliness isn't new, and we've all felt it, but many of us might be feeling it harder than usual right now. Dealing with loneliness is important because it can have negative effects on us like increased anxiety, feelings of restlessness, low energy, fatigue, low mood, trouble focusing, self-doubt and sadness.
Melody Phu is a mental health therapist for students. More importantly, she's going through the same things the rest of us are and told Centennial students what she'd learned in a special webinar. Here's what she had to say about how we can support ourselves during social distancing.
1. Keep a routine
In a time where so many changes are out of your control, keeping a routine is helpful because it is something you can control. A schedule helps you keep the structure in an unstructured environment, and reduces stress from the unknown. When it comes to creating one, a schedule doesn't need to be a daunting thing, and can even have as little as two items. Your plans can be as simple as waking up at the same time each day, getting dressed, then lays out the day's activities. Melody wakes up and makes a schedule each morning for lunch, walks and movies. She also keeps a weekly schedule on how she dresses, making sure she's getting "camera-ready" on the days she needs it.
2. Be creative about your ways of connecting
Daily interaction with friends and family can reduce stress and anxiety, and it's also valuable because you can learn a different perspective. A lot of people right now are feeling like no one's reaching out to them. Creative ways to stay connected include pre-scheduling video calls into your routine, participating in Facebook groups (or other social media) for common interests you have, and using apps like Bumble BFF to connect with new friends. As for the friends you already have, you can schedule virtual movie watching dates over Skype or Facebook Live or Zoom, via either screen-sharing, or from everyone simply pressing play at the same time. Melody's also used the House Party App, a video app for up to eight people, complete with in-app games like trivia and charades. Melody also uses social media more than usual, where she follows local businesses, retweets stories and sends her friends
3. Learn how to self-soothe
Self-soothing is the act of self-comforting and making ourselves feel better when we're upset or uncomfortable. It's stuff that feels good in the moment, that makes us feel better in the short term. Contrast this with self-care, which is long-term stuff that might not feel good in the moment. Both are important, but you need to make sure you're comfortable in the moment before you can think long-term. Re-watching your favorite movies or re-reading your favorite books is a good way to self-soothe, as is practicing deep breathing, doing jumping jacks when you feel anxious, or going for a long walk before you go to bed if you can't sleep. Figuring out what works for yourself is important. Melody likes to listening to classical piano when she works, and makes an at-home spa environment when she's done work – complete with white robe, facemask and tea.
4. Practice self-compassion
It's okay to fall apart sometimes. As Melody puts it, tacos fall apart and we still love them. So practice compassion to yourself, because what we're going through is unusual, and it's not going to be a path where you feel better right away. You're going to learn, and that means your path will have ups and downs, so remember to kind to yourself in the process. Your inner critic might say, you should be doing more now because you're at home and not commuting, but let's face it: Basic things take more energy these days, and just because we have more time doesn't mean we have more energy. Things we used to do mindlessly take more of our attention thanks to us being careful to stay clean and sanitary. One way to practice self-compassion is by acknowledging that feeling lonely is normal. It'd be odd if you didn't feel off, and you should show yourself the kindness you show to others.
Written by: Anthony Geremia