Everything you need to know about making an Online Portfolio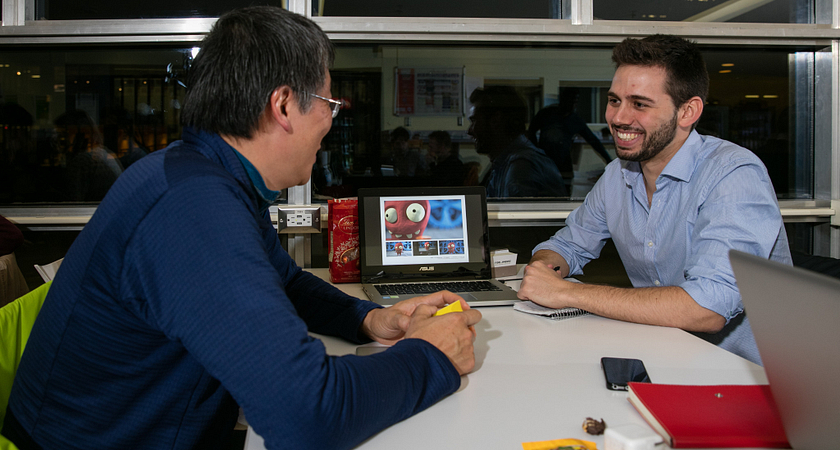 Have you thought about the job hunt after graduation? Don't let it stress you out just yet, and focus on your studies. On the other hand, you should be looking for a way to get an edge while you're still in school, and creating an online portfolio is an essential part of the modern job hunt. Depending on your Centennial College Program you're taking, it might even have a component to help you make one. Regardless, you want to be able to show off the skills that you've learned, and you can get started right now! Here's why you want an online portfolio, and how to make one.
You need more than a resume
This LinkedIn article lays the stats out: On their website, 118 people on average apply for a job, and only 20 per cent of those make it to the interview stage. In other words, there's competition, and you need to stand out. Just sending in your resume won't cut it, especially since, if you're an employer, you're looking for a quick way to reduce the pile of applicants.  That's why you need a portfolio, especially since, according to the same article, only seven per cent of job seekers have one.
Luckily, you can start right now
College is the perfect time to start building your portfolio because your first entries can be school projects you did well on, or that produced something particularly visual. At Centennial, our programs make sure you're given practical experience on projects that stimulate your career. If you're going into media, like writing, visual art, journalism, filmmaking, or photography, it's easier to collect things for your portfolio, but every program has something you can put in it. If you're studying science or engineering, you'll be taking part in projects you present and document, and can post online. And if you're doing something less focused on producing content and more about working hands-on, like nursing or fixing cars, snap some photos, do a write-up on what you learned, and post that.
Find a free web host
You don't need to build your online portfolio from scratch, and if you're not involved in web design, no one's expecting it to be anything other than clean and functional. So just find a free host like WordPress, find a template that looks good, and make your profile. Make sure it's got an "about me" section, a section for your resume, a photo gallery, and a few other sections for the different parts of your portfolio, and you're good to go.
Make a physical copy, too
While you want your portfolio to live online, you should still have something physical to bring to your interviews, if only so you can have that great moment where you're asked about your work, and can present it to. All you really need is a three-ring binder, printouts of anything visual or written that you can squeeze into a standard piece of paper, a sensible order to things, and you're done. Be ready to leave it behind with your interviewers, though, so make more than one copy.
Keep updating it
Even after school's done keep your portfolio current. Not updating it makes you look like you haven't been up to anything, and ideally, you can swap out your school stuff with job stuff and volunteer stuff over time.
Having an online place to showcase your skills and accomplishments demonstrates that you're serious enough about your career to put time and effort into showing off your achievements. As long as it's professional, it'll do wonders for your online footprint, and your career.
Written by: Anthony Geremia