United We Grow: Let's Build a Community of Food Growers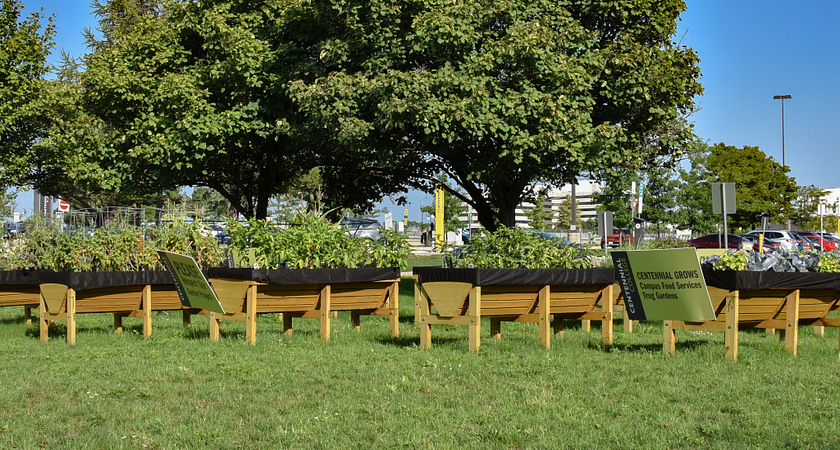 One of my favourite quotes is from William Shakespeare, an English poet who lived some 400 years ago – "One touch of nature makes the whole world kin." I think this one line really sums up what many are feeling during this pandemic. Even though we are all practicing social distancing to flatten the curve, we are finding new ways to come together virtually to share interests, hobbies and experiences. 
Included in this has been people's desire to grow their own food. Whether it be out of pure interest, for food security, mental wellness, or your kids are taking an interest, home gardens are on the rise, especially as the warmer weather is setting in. At its core, gardening at this time can also be a way to do something tangible, when so much of what is happening right now is out of our control, as Debi Goodwin recently put it in her Globe and Mail piece. Gardening through a crisis brought many people in Britain and North America through Word Wars I and II, and collectively these home gardens produced remarkable yields and sustained populations through many years of rationing. 
I think our Centennial College community has the opportunity to come together, so I am calling on all seasoned gardeners, novices, or those who have always wanted to start. Whether you have a backyard, a balcony, or a sunny window you can grow food and share your experiences with our centennial community. 
My love of gardening started at an early age, watching my parents grow food in our backyard, but I only started my own garden five years ago. Every year I learn more and more, and I hope through this #CCGreenThumb community, we can learn and share together.
Stay tuned for our #Centennialtips to start your own garden, and we invite you to upload your gardening progress pictures to social media with the #CCGreenThumb and #CCSustainability. 
If you would like to share your tips with our college community, please email sustainability@centennialcollege.ca 
I look forward to growing together as a community.  
Written By: Samantha Corway