#Centennialtips on Getting Your Garden Started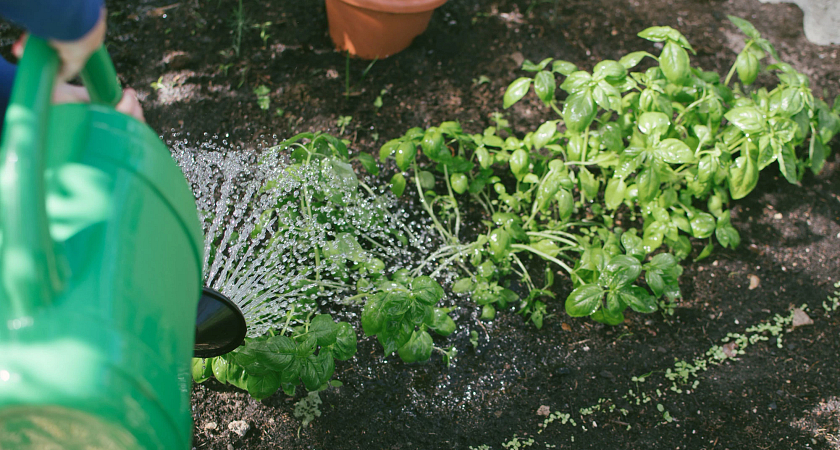 The end of April to early May is a great time to think about sowing seeds. As soon as daytime temperatures reach 10°C, the risk of frost has subsided, and the soil is workable. 
Some great frost-tolerant vegetables you can start sowing in April/early May include carrots, beets, peas, cucumber, corn, lettuce and radishes. You typically do not need to start seedlings for these. Rather they can be planted directly outside, where they will grow. Frost-intolerant plants like tomatoes should be planted around May 24th, commonly known as the commencement of outdoor planting season. 
Here are some #Centennialtips to get your garden started: 
Soil health is the key to growing a successful garden. You don't want to just use the soil you have in your backyard. You will want to add organic material such as compost or manure. If you don't have a backyard compost, many garden centers and grocery stores have bags of compost available for purchase. 
Pick the right spot, one which receives upwards of eight hours of sunlight per day. One benefit of planting in containers (which we'll get into below) is that if one spot doesn't work, you can easily move it to another.
Start small and plant what you will want to eat. Sometimes excitement can overtake us, and we end up buying lots of varieties of plants, but in the beginning, it's best to start with what you think you can manage easily. 
Think about how you will water your garden, as it will need a lot of water throughout the growing season. You may want to situate it close to a water source to save you from having to make many trips back and forth. An alternative is to invest in a rain barrel, and better yet, connect it to a downspout, which will also help you save water. 
Grow in containers if you are limited with space. There are no rules about where you can grow. As long as you have good soil, enough space, and drainage holes, you can grow a lot in a container. Sowing seeds can take place in the ground, in a bucket, or whatever container you have available. Ideally, you would like to at least have a minimum depth of 12" of soil, and depending on what you plant, a diameter of 12-15".
Seeds or plants… I say both, whatever you want to do! March is typically the time to start your own seedlings indoors, but that time has passed. Don't worry! as mentioned above, some veggies can be sowed directly where they will be grown, and later in May, you can also buy small plants for your garden or container. You can even start growing from food scraps, which we'll talk about in a future post. Just do what you think will work for you!
Some online resources you may find helpful include: 
The Old Famers Almanac will provide you with much advice on starting your garden, and is an excellent resource for beginners and seasoned gardeners alike. Be sure to put in your location, and it will tailor your information to the correct hardiness zone. 
Remember to have fun, do not be afraid to experiment, and post your progress pictures with the from #CCGreenThumb and #CCSustainability. 
If you would like to contribute your tips and tricks to successful growth, please email sustainability@centennialcollege.ca to share with the centennial community.
Written By: Samantha Corway