#CentennialTips for learning on Zoom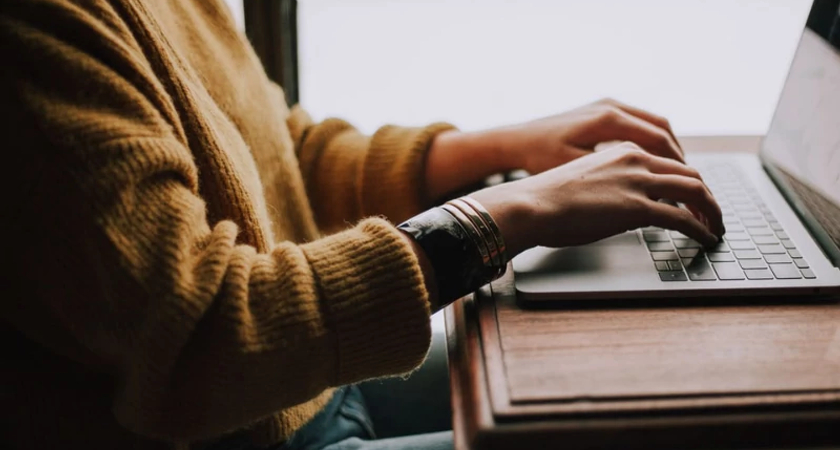 At Centennial College, we've converted most of our learning to a distance format in response to the global pandemic. While there are several ways you could be learning remotely, a common method for interactive teaching uses Zoom, a popular audio-video conferencing service. Everyone from the Washington Post, to our fellow institutions York University, Humboldt and UVaColab have thoughts and ideas on how to use Zoom best, to make sure your learning is as enriching as you want it to be. If you're taking Centennial classes delivered on Zoom, here's what you can do to make your learning experience better.
Make sure you have the right gear
The Zoom application can run on a Windows or Mac laptop or desktop computer, which is the recommended hardware. In a pinch, you can also run it on a tablet, or even on a smartphone. Whatever you're using, you need to make sure you have a good internet connection, and a device that has both a camera and a microphone on it. It's also recommended that you have a pair of headphones to listen with, instead of speakers.
How to prepare for your class
To begin with, schedule your classes in a digital calendar on your computer, email or phone, and in the entry, include the link to the Zoom meeting, so you don't have to frantically find it later. Also, set that reminder at least 15 minutes before your class begins, so you have time to get everything set up.
Before the day of your first Zoom class, make sure you've already downloaded and installed Zoom, as that can take time. Open the app, and take some time to figure it out, so you're not trying to navigate it on the fly later. Most importantly, run a test meeting to check your camera, speakers and microphone. If you have any technical issues, you'll want to work them out ahead of time. Also, if you're tuning in from another region of Canada, or another country entirely, take a moment to check the app's time zone, and sync it to EST time, so your alerts and scheduling work fine.
Find a quiet space with a good internet signal 15 minutes before your class. There's even an app suggested by Zoom to check your bandwidth, called Speedtest. It wouldn't hurt to test your microphone and camera again, too. Also, close any other windows or programs on your computer or phone that aren't related to school, both to help your battery life and performance, but also in case you end up sharing your screen.
Select the perfect time and place
The advantage of distance learning is that you get to have your learning in a time and place that works for you, so you should build a daily schedule around accomplishing your school tasks, outside of your Zoom lectures. It's your world, and you know how you learn best. It'll also help you feel more in control over your coursework. As for where you work, you need to set up a good study space, something we've written about in the past. It should be a separate area that's only for studying, and a place that's ergonomically good for your back and eyes. And because you're going to be on Zoom, you want to make sure you're in a quiet space with minimal noise. Most importantly, make it distraction-free, without your phone (unless you're watching the lecture on it), and without social media.
Be a polite Zoomer
You want your class to be a good experience for everyone, including your fellow students, so here's how. Firstly, mute your mic unless called on, so you don't add to the background noise. Next, think before you talk, or write in the chat space, since online meetings can lead to a more casual atmosphere. Remember to show them the same respect you would in an in-class setting, and avoid chatspeak or other informal language, having side conversations in the chat, or interrupting other speakers. No matter how many people are in a meeting, assume someone's watching your video feed, so don't do anything embarrassing, and don't show up in pyjamas. Similarly, think about your backdrop. If it's not something you want publicly visible, or if you might have family or roommates or pets entering that you don't want to be seen, consider changing venues or adopting one of the backgrounds that Zoom can drop behind your video image.
Know when to turn it off
Too much screen time is bad for you, and being on Zoom too long can be exhausting. After a class, you should take a break, get up and do something else, instead of jumping right into work. Being on camera too much can be draining, too, so don't be afraid to turn it off during your classes.
Use Zoom when you're not in class
There's plenty you can do with Zoom to help your learning when you're not in class. If you have groupwork, you can meet with your classmates. And even if you don't have work, you can form a study group for homework or exams. You can even schedule online tutoring or meet with your professor that way. Like any good tool, it has plenty of uses when it comes to your education.
By: Anthony Geremia