Professor's Efforts Connect Students to Community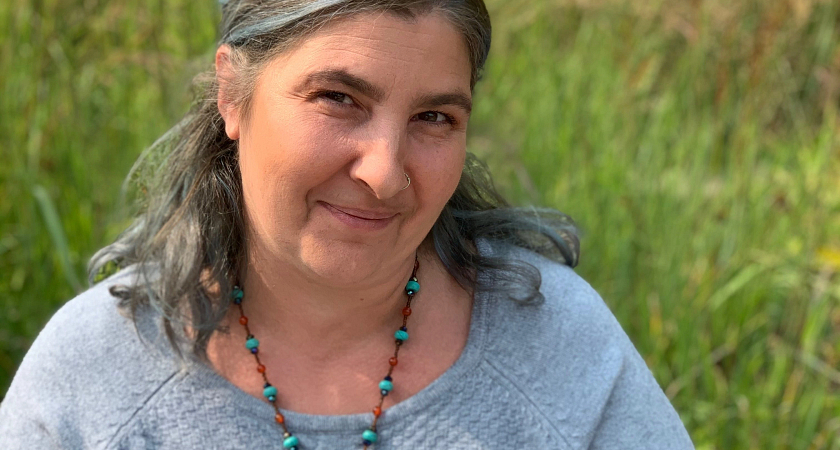 Each year, students from Centennial College's Addiction and Mental Health Worker (AMHW) program head to Manitoulin Island for a field placement. It's a unique opportunity to gain real-world experience in a program delivering land-based treatment to young adults struggling with addiction and mental health issues. The Gwekwaadziwin Miikan Youth Mental Health and Addiction (Gwek) Program placement is also one of professor Cheryl McPherson's contributions to making education a central part of the Truth and Reconciliation process.
"Students have said it's a life changing experience," says Cheryl, who is also the program's Indigenous Curriculum Lead. "They gain a new view of how land and environment impact health and well-being, and new knowledge and ways of doing the work. I always hope students take away a holistic approach to working with people."
With a master's of social work and private practice experience, Cheryl came to Centennial in 2016 after teaching at two universities. Her expertise, combined with her Haudenosaunee background, gave Cheryl a distinctive perspective to Indigenizing the Addiction and Mental Health Worker curriculum. The process, she says, is especially important considering the need for culturally safe treatments.
Compared to the general population, reports the Globe and Mail, Indigenous people are six times more likely to suffer alcohol-related deaths and more than three times more likely to suffer drug-induced deaths.
"Our students having the knowledge and skills to work with the community is essential for good therapeutic relationships," says Cheryl. "My role involves supporting program faculty around Indigenous knowing, doing and teaching, supporting Indigenous students, and vetting content."
Because Addiction and Mental Health Worker college students understand the importance of Indigenous ways of knowing and doing, many vie for Indigenous-specific field placements. This makes the opportunity with Gwek, an organization under the umbrella of United Chiefs and Councils of Mnidoo Mnising and local and provincial resources, especially coveted.
Applicants face a demanding interview process, including successful completion of two Indigenous Studies: First Peoples in Canada academic certificate courses, and meeting physical requirements due to the rigours of Manitoulin Island's topography.
"Gwek's approach is a holistic way to healing, with participants also addressing trauma and mental health challenges," says Cheryl. "That allows students to apply everything they've learned. Students first shadow program staff and then are given responsibilities."
What students often don't know about are Cheryl's efforts and challenges in making their placement possible. As Ontario colleges went on strike in 2017, Cheryl's colleague solidified funding for the partnership. Because she was unable to communicate with Cheryl, deliverables were created before the partnership came into existence. This, says Cheryl, is not an ideal way to forge partnerships, as relationship-building with Indigenous communities first requires mutual respect. To maneuver the challenge, Cheryl consulted with her personal network to secure the partnership and then worked to build trust.
"It's about showing, through actions, that we care about the community and its betterment," she says. "To do so, my colleagues and I went up for a week and shared our ideas and asked Gwek what they needed, and that's how we designed the placement. It's also important to acknowledge the emotional labour of BIPOC faculty because we do a lot of work."
Thanks to Cheryl's genuine approach, the College's partnership with Gwek extended to a webinar that's now a permanent fixture in the AMHW and Social Service Worker programs. Additionally, with the precedence Cheryl and her team set, Gwek now welcomes other postsecondary institutions.
"I'm hoping I'll have an opportunity to create more partnerships with communities across Ontario," says Cheryl. "I also encourage faculty and staff at all levels to take the lead if we want to send a holistic message that we are committed to truth and reconciliation."
Written by: Izabela Szydlo