#Centennialtips on making sustainable choices during COVID-19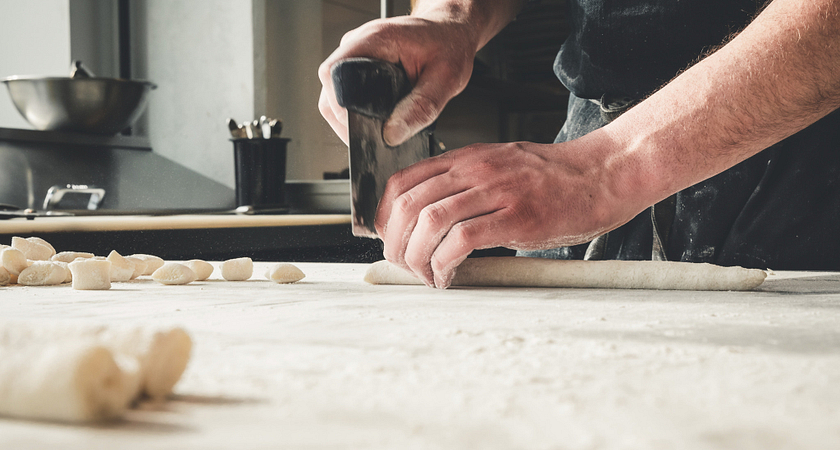 At Centennial College, we've always strived to be a sustainable school with a small environmental footprint. Our efforts include energy-efficient technologies on campus, a waste reduction plan and more. Saving the planet is important, and that's the theme behind Waste Reduction Week, happening October 19-25. The college community will gather online to learn about water, energy, climate change, and sustainability, and how it's all linked together through this year's theme, The Circular Economy.
There's things you can be doing at home, right now, to live a greener life, too. Being stuck at home during COVID-19 can make things tough, but there's still plenty you can change to address sustainability, according to Qbuzz, Tatler, Washington Post, and Well and Good.
Forget the takeout and cook for yourself.
It's tempting in these times to order take-out food night after night, to avoid having to get groceries. But remember that each meal you order comes with a lot of plastic and other disposable items. Cooking at home has become a trend these days, and with good reason. Not only is it healthier for you (no preservatives and you control what goes into it), it produces less waste. Now's a chance for you to become an amateur chef and polish your culinary skills, via cookbooks and videos.
If you must order out, bring your own fork.
While it's tempting to eat with single-use utensils you can toss out, plastic utensils aren't healthier and they certainly make more waste. Plastic is a "gross polluter," so reducing it anywhere along the way is an unambiguous good thing. So use metal ones, wash them after, and if you're ordering in, tell them to don't bother including forks and napkins.
Get a cloth mask.
Disposable masks are a real 2020 problem. In fact, they've become the same kind of problem as disposable plastic water bottles. It was fine if you were using cheap disposable masks at the start of this, but at this point, you should invest in a more permanent cloth one, and just wash it regularly. In fact, Centennial College has cloth masks we've provided free to students.
Get renewable versions of all the small things.
The more reusable goods you can invest in, the better. Things like coffee mugs, shopping bags, even metal straws. We're consuming more goods at home than ever, so it's easier to control what you're using. For example, instead of disposable cleaning wipes, spray disinfectant onto a cloth, then wash it later.
Remember to turn things off.
The danger when you're at home all the time is that your energy use will spike, since you're never leaving the room. This means that you need to be diligent about turning off lights, computers, TVs and appliances while you're not using them.
 Written By; Anthony Geremia