What you need to know about working in the Toronto Shelter System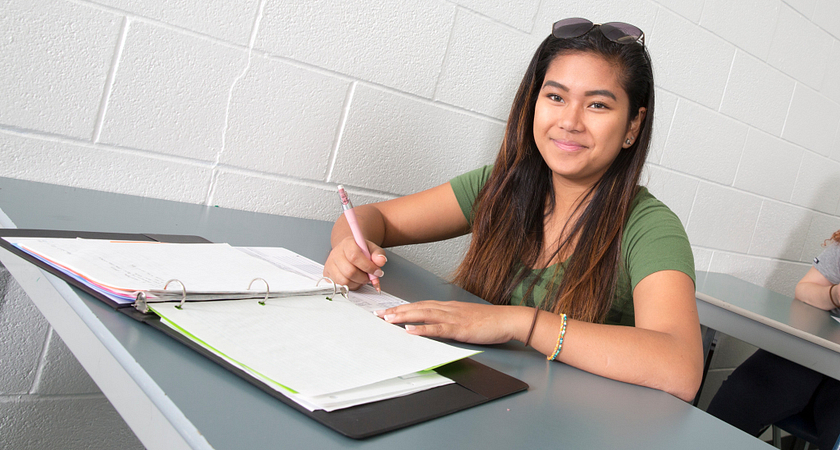 Housing is a right, which is why in 2018, the Governments of Ontario and Toronto announced an initiative to expand and create a thousand new shelter beds to house Toronto's homeless. New facilities means a need for more staff, and in response to that, Centennial College partnered up to create a special course, Working in the Toronto Shelter System. It's a continuing education course that gives you a very high-level, but specific to Toronto, look at the shelter system, as taught by teachers with over 25 years of experience within it. If you're thinking of getting into this career, here's what the course's creator, Melanie Randall, has to say about it.
What do you learn in this course?
"We cover a lot around harm reduction, around stigma, around mental health, and kind of look at all the different barriers that are thrown up when life circumstances change," Melanie says about the course's content
"You get a whole bunch of resources, you get tools for your toolkit," she continues. "You get all of these cross-sector navigational skillsets, because when someone is unhoused, they have to use all of these different resources, and they don't always have case managers."
"What they also go away with is a better understanding of what homelessness is, and how it impacts someone, really breaking that down," she says. "We also focus strongly on the Toronto standards, so when students apply for a position, we even go through how to do an interview a little bit."
What kind of student takes this course?
"There were people who were looking to find new jobs, get new training, and some people who had lived experience in the shelter system," Melanie says about the first cohort of students the course had. Another important factor was that many of them had lived in shelters at one point or another, and had been inspired to learn more about them, and maybe even acquire a career.
"A good portion of our class were formerly unhoused," Melanie says. "We also have a high population of individuals that arrived in our country, went through the shelter system, and transitioned into daily living in other locations. They just felt so supported that they wanted to continue working in the shelter system."
"A lot of our students have come from their home countries as international refugees, and many of them were social workers in the countries they came from," Melanie says. "Meanwhile, we had other people from Toronto who had just found the course online."
Where can the career take you?
The short answer is that it really depends on where you're coming from, and what you did before taking the course, but there are a lot of opportunities.
"Depending on your additional background," Melanie says, "you may become frontline shelter staff support, or go into the social work if you already had the social work element. We had a couple of students from University who were recent graduates of social work, but they wanted the additional intensity related to this particular population. They both went on to get jobs in the shelter system related to getting jobs as social workers."
"We've had other students who were from youth, child and family services," she continues, "and they felt it was a really helpful course just to have the perspectives of and understand the complexities vulnerable populations including those they supported."
"We've even had a couple of cooks who just wanted to know a bit more about the people they were working with," she adds.
What type of person do you have to be to succeed in working in the shelter system?
"You really have to be flexible in your work routine," Melanie says. "You have to have creative problem solving and thinking, because every minute is different, since you're always working with different people. You have to be able to understand vulnerability, and what it takes to have to ask for support or help from somebody else."
"You have to be really good at working with other people," she continues, "and helping them find what they need in that moment, or help them where they're at. So you have to be really open to difficult conversations and listening."
"When you're dealing with someone that's underserviced and under supported, the challenges and frustrations are in systems and budgets," she says. "Those things tend to wear on you, but it's always the people that bring you back. No matter what issue takes you away, it's the people that bring you back, because that's at the core of you're doing."
What's the job's biggest reward?
"You realize that when you work in any human services, there's no one single story about anyone or anything," Melanie says. "You get kind of a satisfaction from really understanding people, and giving support, advocacy, and fostering independence, change, or supporting someone to advocate for themselves. Oftentimes, it's not about helping them, it's about them realizing their own skillset can enhance the lives of other people."
"When you're frontline, the success is seeing a coat and hat and mitts on someone in the middle of winter that wouldn't have had them before," she continues. "It's seeing someone come inside to have dinner, but who never wanted to come back inside before. There are a lot of little wins that make up the bigger wins."
Do I have to go into this career if I take this course?
"If they've ever thought about it, come take our course, learn more, and see if it's the right path," Melanie says. "I actually had one student who loved the course, but realized that it wasn't going to be a place for him, but that he would take that knowledge, and apply it in other efforts."
"If you're open to the challenge of seeing the world through a different lens, maybe a more truthful lens, you will broaden your knowledge," she says. "Even if you didn't go on to a career in the shelter system, if you're working with any population that is more vulnerable and more stigmatized, this will give you more of an in depth understanding of that."
By Anthony Geremia