How TESL Teaches the Teachers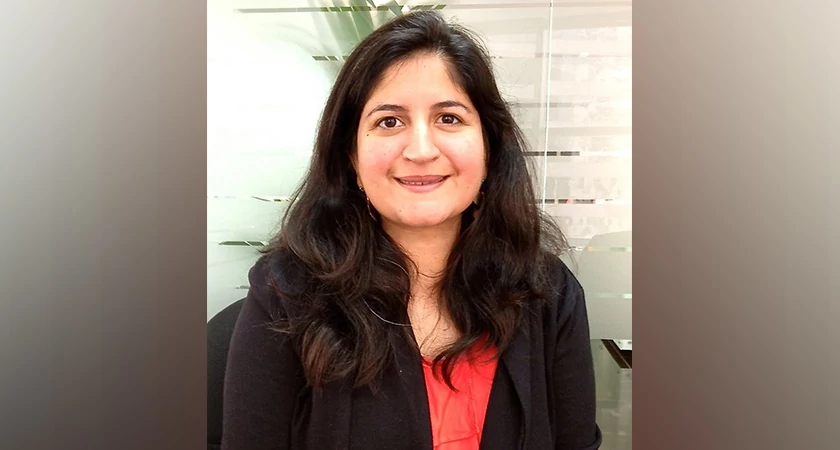 There's always something new to learn, even if you're a working professional, which is where many of Centennial College's career-enhancing programs come in. Jehan Shibli had been teaching English for years, literally across the globe, before coming to Centennial College in Toronto to continue her craft. While she was working here, she decided to upgrade her learning with our Teaching English as a Second Language (TESL) program, thanks to its online format letting her learn and work at the same time.
A history of teaching
"I had already been teaching English for a number of years," Jehan says. "I'd actually started when I was a grad student in Montreal." Her teaching would take her all over the world, and she even taught English in Dubai.
"When I moved to Canada, it was only natural that I continue," she explains, "because I had been teaching English for so long, and then Centennial hired me." It was while working at the college that she got the idea to further her education.
"After I started teaching here, they asked, are you certified in Ontario? And I said, no, I have this international certification," she says, referring to her CELTA (Certificate in Teaching English to Speakers of Other Languages) accreditation. "My manager encouraged all of us that did not have it to go through TESL training and to become a part of TESL Ontario, so that's really why I did it." Because of her CELTA credit, she was even able to skip to TESL 2, the advanced version of the program.
"I wanted to be certified in Ontario and I wanted to be a part of a professional association," she continues. "The other thing is, if you are certified in Ontario, you can teach not just at colleges and university, but also publically-funded programs like LINC (Language Instruction for Newcomers to Canada), and I wanted to have that option."
Learning in the digital space
"When I was going into this TESL program I was already working full-time, and I was initially pretty nervous," Jehan admits, "until I was told that it's an online class." However, she cautions that it doesn't mean it's easier, just a bit more convenient.
"It's more-time consuming than I thought it would be," she says, "And you need to give it the time it requires, otherwise you're not going to feel like you're gaining anything from it."
"I liked the reflection," Jehan says, talking about her favorite aspect of the TESL program. "Because I had been teaching for so many years, sometimes teaching becomes a little too routine. There was a reason you were doing things that way to begin with, but that reason often gets left behind and you're just doing things automatically now. And so it's really cool to get into the frame of mind of analyzing what I've been doing and why. You stop, analyze, go back to the theory, and think about how you can best serve your students."
Online, but practical
While the program may have taken place online, TESL still found plenty of ways to give its learners practical workplace experience, like any good college program.
"There were three fully-online classes I took," Jehan says as an example, "and there were times where you'd have to create lesson plans, practical things like that. You're only doing things you'd do anyway for work." These plans would even help her out later in her career.
"There were times where I'd write a really good lesson plan," Jehan explains, "and I'd say, this is awesome, I'm going to actually use it with my students!"
"Beyond that," she continues, "we'd film ourselves teaching, which on one hand seems really fake, but on the other hand, forces you to reflect and watch yourself and say, I'm saying 'like' and 'um' a lot. Or maybe my instructions could be clearer." For her practicum component of the program, she was sent to Collège Boréal, where instructors teach English in the LINC program.
What's next
"I completed the program and applied for membership to TESL Ontario. I'm accredited!" Jehan says with pride, mentioning that she's done more online learning since becoming a member, having really taken to it. More importantly, her accreditation has opened doors outside of her ongoing work at Centennial, where she takes the skills she picked up and helps new residents of the country learn about Canada. "I now work part-time for a community centre, teaching a class on citizenship," she says.
By: Anthony Geremia