How you can support Black-owned businesses with Centennial College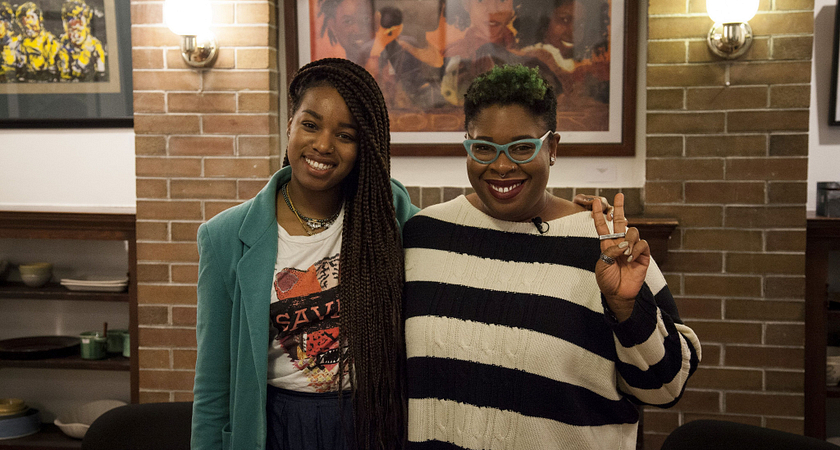 With COVID-19 restricting how entrepreneurs can run their companies right now, it's more important than ever that we support local Black-owned businesses. That's why Centennial College is promoting the Black Business Showcase throughout the month of February. Our Accelerator for Centennial Community Entrepreneurs and Leaders (ACCEL), Solv. And the Centre for Global Citizenship Education and Inclusion have come together to feature more than 40 local Ontario businesses marketing everything from fashion to food to art, and more. Here's what you can do to help out.
1. Visit our list
Over on our Black Business Showcase homepage, we have a grand list of featured businesses that we've partnered with to promote, and you'll see them on our social media, too. Take a peek, read their stories, visit their websites and socials, and see if anything interests you.
For example…
Unforgivingly Pur is a beauty and wellness company based out of Ontario that specializes in clean, eco-friendly products for men and women who want a dose of self-care, love and de-stressing with their glow-up.
"We enjoy the freedom Unforgivingly Pur allows us to create a legacy for future generations and for the people we have been able to help along the way," says Rochelle and Cola Bennet, the company's founders. You can learn more about them and peruse their wares on their website, or follow them on Facebook and Instagram.
2.Buy some things
The most direct way to support Black-owned businesses is really just to shop. So, if you see anything you like, order it! Nothing like a direct infusion of money to keep a business going.
For example…
Empathy and Me is a company dedicated to self-care, which is essential in times like these. It offers three services: The Empathy Crate, a collection of homemade self-care essentials, the E+M Podcast, where people celebrate stories of triumph over trauma, and Bare Your Soul, a series of special events themed around healing, stories and sneakers.
"Starting my business was a calling that I've followed to help people that have experienced trauma find healing through storytelling, community and wellness products," says Lesley-Ann Parris, the company's founder. "As a survivor myself, I know the importance of dedicating time to self-care - introspection, meditation and joy - and that's what I hope The Empathy Crate products encourage you to do, too." See more of what they're about on Facebook and Instagram, or go straight to their homepage.
3.Get on social media!
After all, that's what we're doing this month to help promote these businesses! Here's what you can do: Let's say you like what you find at one of these businesses. You can tell your friends by sharing the info on social media, including the tag #CCSupportsLocal. Speaking of social media, you can visit the socials of each of the businesses we're featuring, and comment or review what they've got. Every little bit counts!
For example…
The Amazing Tea Company is all about loose-leaf tea from around the world. The more than 130 types of tea they offer aren't just tasty, but come with health benefits, too.
"I was inspired to get in the tea business after watching my mother blend and mix various herbs for healing purposes," says founder and CEO Sandra Anderson. "One of the greatest joys of operating my business is offering teas that have tremendous health benefits, and hearing back from our customers sharing stories of appreciation." You can see what else is brewing on their website, and share those stories on Twitter, Instagram and Facebook.
4.Take part in our Conversation for Social Change
That's not all Centennial College is doing to promote Black-owned businesses this month. On Tuesday, February 16, we're hosting a Conversation for Social Change called Celebrating Black Women in Entrepreneurship, where four dynamic entrepreneurs will share their unique journeys to small business ownership as Black women. Register here if you're interested in learning from the pros who made it happen.
We've only given you a few small examples of the many that are out there. So be sure to have a look at the full list, shop around, share what you find, and join in the celebration!
By: Anthony Geremia