You're Never too old to Learn at the Virtual Teaching Studio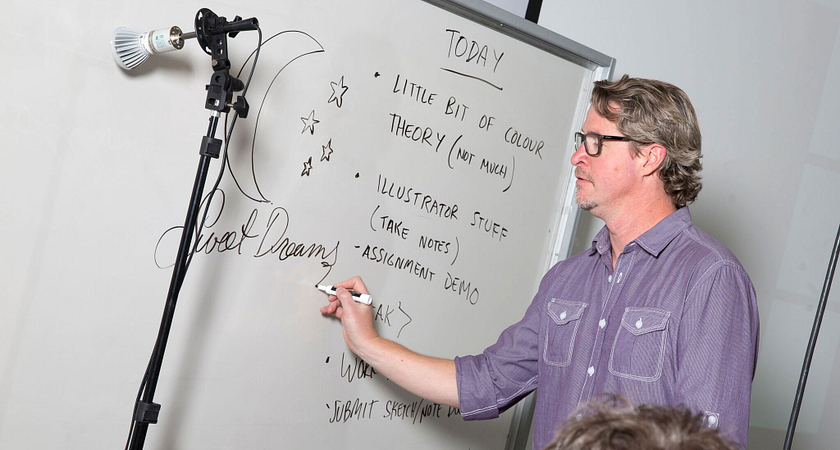 Teaching is a dynamic discipline that allows people to learn and share experiences with others. Many instructors and professors often use and develop techniques or strategies to help make their lessons stronger and creatively capture their students' attention. Especially in the world of technological developments and social media, teaching has transitioned from being completely lecture-driven to experiential and engaging, to help students think critically. 
Imagine the commotion as COVID-19 forced the cancellation of in-person classes. Many could not believe the reality of switching their plans in March 2020 to a completely virtual teaching method, and scrambling to find new ways to connect through a screen.. Navigating through unknown territory and learning online made teaching a difficult task for instructors and students of all disciplines. 
Since then, teaching has changed in many ways. Instructors were eager to learn new approaches to adapt to the situation while maintaining their focus on experiential learning. Fortunately, Centennial College's Centre for Organizational Learning and Teaching (COLT) unveiled a platform, The Teaching Studio, which allows instructors from all fields to share strategies and lessons, along with tips and tricks to adjust to the ever-changing world of learning and education during the COVID-19 pandemic. 
The Teaching Studio was created to be a safe space that instructors can visit when they need new ideas, or want to share their teaching and learning experience with other teachers. Now more than ever, teachers worldwide are forced to determine ways to keep their students engaged and excited to learn, when remoting learning has become a reality and physically meeting is not possible. 
When many people think of The Breakfast Club, a well-known John Hughes film from the 1980s comes to mind. However, an instructor at Centennial College found a new way to reinvent this "club" to address the impacts of remote learning and building stronger relationships. Amy Pelvin, a faculty member in the Child and Youth Care program, created this club for students to connect with colleagues, and decided to share this strategy on The Teaching Studio to help other instructors develop their little ways to bring students together.  
If The Breakfast Club is not your cup of tea, then maybe a sports-related stretch will get students up and ready to play. Jin Lin, a member of the mobile applications development program, suggested a fun activity called the "seventh-inning stretch," sharing its name with the long-standing tradition at baseball games. This exciting strategy allows students to get up, get active and de-stress to reduce the increasing issue of online fatigue. 
Once students are together, and the conversations are flowing, how do teachers keep students engaged? How can they empower them? These questions and many more are often the sparks to finding solutions. A submission from Shawna Barnes displays her research on building a virtual community with international students. Her insights delved into territory that teachers are often unsure how to tackle. Mental health, unfamiliar living situations and cognitive fatigue were a few topics covered in her thought-provoking presentation, and provide current instructors with the information they need to tackle these circumstances head-on. 
All of the strategies posted on The Teaching Studio spur creativity and inspire others to share their tips and tricks for the future of teaching in a socially distant world. This platform is the perfect place for collaboration and exploration, with endless possibilities. Although the fate of in-person classes is up in the air, the innovative strategies from Centennial's talented instructors will strengthen the field of teaching and learning well into the future.  
By Christine Dyal