Product Design and Development: Ready for Now, Ready for the Future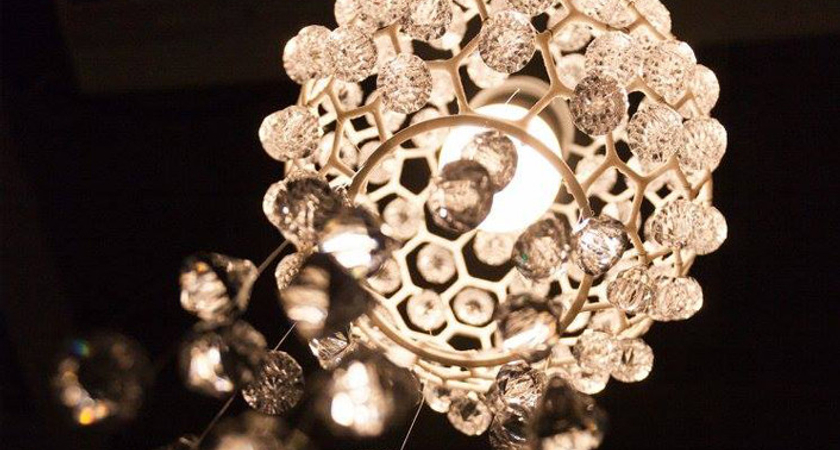 As the world is becoming a globalized village, Centennial College takes the crown as a leader in diversity with its 100 ethnocultural groups and 80 different languages spoken across all campuses. As Ontario's first and oldest publicly funded college, the school remains a frontrunner in educating students for career success and creating innovative programs that change communities and inspire generations. This innovative and pioneering spirit led to Centennial College's Story Arts Centre becoming the home of Canada's most famous and successful television show, Degrassi High, from 1989 to 1991.
Perfectly situated in the heart and hub of Toronto's media, design and cultural district, the Story Arts Centre provides opportunities for students from all over the world to tell unique stories in a sprawling 104,000-square-foot neoteric work of art. This atmosphere gave birth to a three-year advanced Product Design and Development diploma, which began in 2015 and was recently revised to reflect the changing world and integrate the latest technologies.
The newly revised three-year advanced diploma program in Product Design and Development is the perfect synergy of Centennial College's School of Communications, Media, Arts and Design and the School of Engineering Technology and Applied Science. The one-of-a-kind program offers students a holistic approach to product development, from idea generation to production in the classroom and state-of-the-art labs. With classes and labs taking place at both the Story Arts Centre and Progress Campus, students take a deep dive into every aspect of the sustainable product life cycle.
From start to finish
Product Design and Development marries creativity and technology with science and art. It is the complete process of identifying a problem, conceptualizing a product, and designing and producing a product that works. The program first teaches students the importance of visualizing products that are environmentally friendly and socially responsible. Then, they move on to design processing, drawing and prototyping. Students learn to create products that work while learning about entrepreneurship, product life cycle management and intellectual property rights.
Striking the perfect balance
"What makes the program unique is the perfect balance between engineering and design. There is nothing else like it," said Luciano Lorenzatti, Program Coordinator. Through its interdisciplinary approach, Product and Design and Development strikes the perfect balance between theory and practical learning. Students take part in dialogues and group projects that enhance their learning experience. Students graduate equipped with skills such as creative problem solving, idea creation, drawing, model making, computer modelling, prototyping, product development, product lifecycle management, as well as design software knowledge such as Adobe Suite and CAD.
Ready for the future
The program has helped Fahmida Khondker, a third-year student, to realize her dreams, by assisting her to design and develop a product that helps with mental health issues in young children. Through her capstone project focused on play therapy, she has designed puppets and an app under the name, Puppet Therapy Aide. The idea behind the concept is to help children ranging ages four to eight struggling with mental health issues by enabling them to project their feelings and thoughts onto puppets, in hopes that it will help them to feel comfortable enough to express themselves. A therapist would then be able to make observations and create a treatment plan without the child feeling accountable or embarrassed by the words or actions of their puppet protagonist. Product designs like these help students to combine the latest design technology with storytelling and communication to create interventions that solve real-life problems.
Some potential career options for graduates of this program range from industrial design, furniture and home décor, toy design, consumer product design. Are you passionate about design and technology and want to develop products that solve problems around the world? Then, this is the program for you!
By Janielle V. Downer