The Basics on Mentorship: Reach out and Move up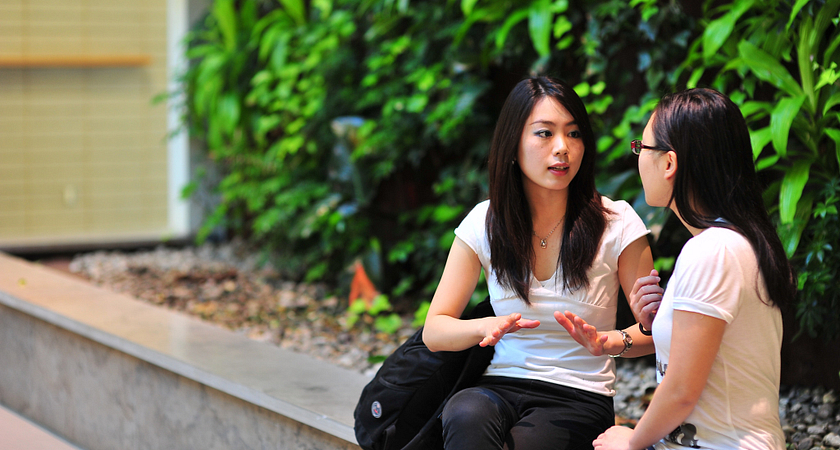 Mentors provide meaningful networking opportunities, industry guidance, and act as a cheerleader throughout your career. One simple conversation can start you on your way to building that special career connection.
It's good to have one mentor, but it's even better to have a network of mentors. Having a network of mentors is like having a "Personal Board of Directors," a diverse group of people you trust, can run big decisions by, get feedback from and engage with. Having a diverse group of people you can turn to will give you the advantage of many different viewpoints to help inform you on the next steps you can take to advance your career.
So, where should you look to find this network? Firstly, researching leaders in your field can help you find the best organization for your skillset. Reaching out to two or three people when you first begin your search, but make sure your LinkedIn profile is in tip-top shape before you begin. A solid LinkedIn profile reflects a professional attitude, and potential mentors will get a better sense of why they should connect with and mentor you. Here you can find a great guide to perfect your LinkedIn profile.
If you're not sure where to begin your research, check out the CivicAction Leadership Foundation's Emerging Leaders Network (ELN) – an initiative that helps emerging leaders grow their network, build a leadership toolkit, and collaborate with other community leaders who want to learn how to succeed in their industry.
Another resource is Centennial College's hub on Ten Thousand Coffees, a virtual platform connecting colleagues, interns and new hires for virtual coffee chats. It's a small commitment of time that can make a big difference in the search for a marvelous mentor.
So, put these resources to work for you and reach out! Your future Board of Directors is waiting to hear from you, willing to guide you, and get you on your way to a great career.
By Christine Dyal, Sia Papdopoulos, Anya-Kaye Parkes and Robin Hyewoan Song