Education for Everyone: Four ways Centennial College Embeds Accessibility into our Learning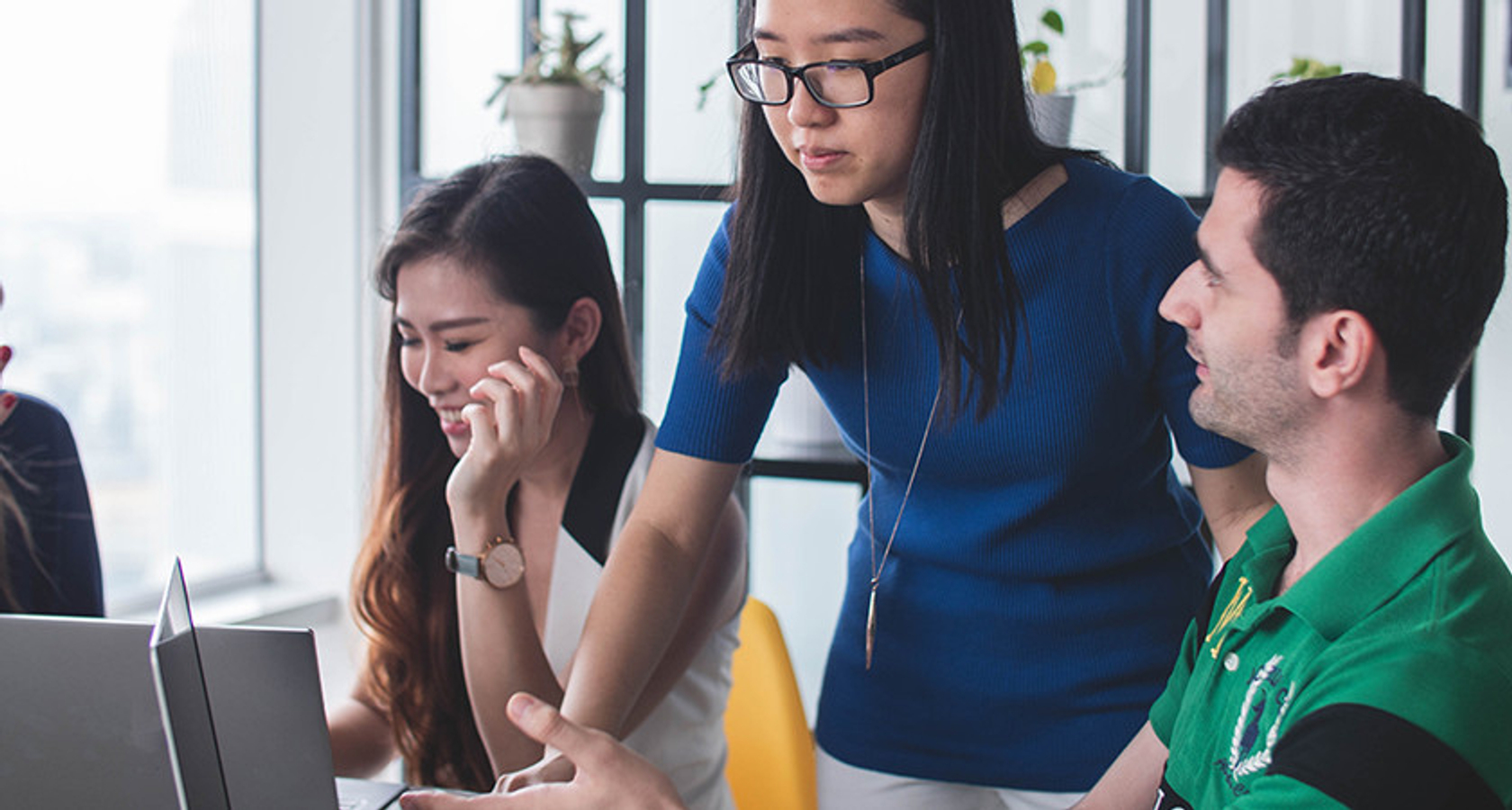 Education is a fundamental human right, and at Centennial College, we believe education should be barrier-free for every student. We need to make sure that we are creating an environment that respects our diverse student population, and so we are putting a spotlight on the work we do for Global Accessibility Awareness Day, on May 20, and National AccessAbility Week, from May 30 to June 5. Accessibility is a top priority at Centennial, and we have done a lot over the years to integrate accessibility into our teaching and learning environment, as outlined below.
1. Implementing Universal Design for Learning (UDL)
The Centre for Global Citizenship Education and Inclusion ensures that education is accessible, thanks to the college-wide Universal Design for Learning standard. UDL aims to create a more effective learning environment for students of all abilities and provides more flexibility, along with removing barriers to learning. The current UDL standard was built from the work of 22 faculty members who participated in a special development project last year, as well as ongoing work by faculty from across the College. Our current efforts include:
Creating various opportunities for students to engage and interact with faculty and peers.
Presenting learning content on UDL in multiple formats, such as podcasts and videos.
Providing different options for students submitting their assignments (such as essays, presentations, video and audio recordings) so that they can show their learning in various ways.
2. Asking Students What They Need
Accessible learning is driven by an understanding of student experiences. Through a series of focus groups, students and recent graduates with disabilities shared their experiences and ideas on improving accessibility at the College. We will be including their feedback in our next Multi-Year Accessibility Plan. During National AccessAbility Week, we will be holding more open forums that students can use to share their experiences and ideas.
3. Providing Resources for Faculty and Staff
We ensure that faculty and staff get the tools they need to make their teaching practices accessible; for example, a guide to creating inclusive virtual events. Other examples of tools include editions of Zoom and MS Teams with accessible features such as live transcripts, ReadSpeaker, which allows students to "listen" to course content on eCentennial, TextHelp Read&Write software that provides additional reading and writing support details, and Note Taking Express, which allows faculty to generate notes from an audio or video recording of a lecture.
4. Keeping Students and Faculty Informed and Engaged
To ensure everything we offer gets used, faculty and students need to be informed. Among the National AccessAbility Week events, we will be launching the newest season of Centennial College's podcast, "UDL Conversation Café." The podcast will feature honest conversations on UDL and inclusion, including insights from students. The goal is to share strategies that faculty can use, and for students to learn what the College is doing to create inclusive and accessible spaces.
Also happening that week is a special event entitled Digital Accessibility, it's Just a Click, where you can learn more about how you can use Centennial's digital tools, such as live captioning, to support an inclusive Centennial College community.
By: Anthony Geremia