Be your own Phoenix: Adapt and Rise!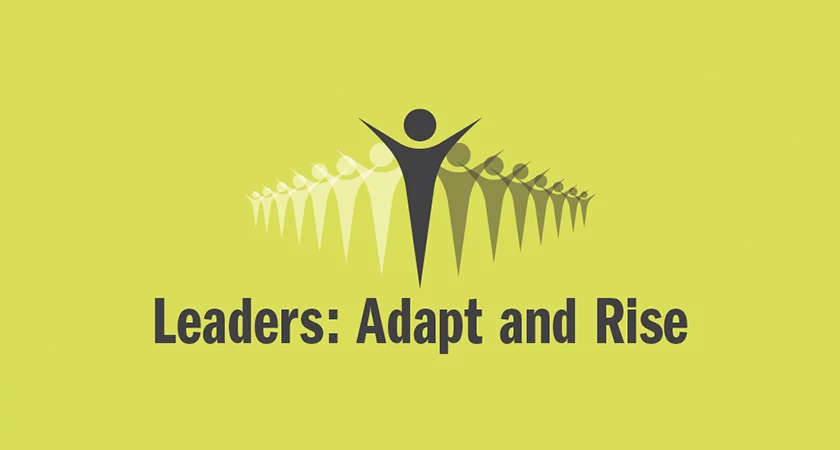 "You must be shapeless, formless, like water. When you pour water in a cup, it becomes the cup. When you pour water in a bottle, it becomes the bottle. When you pour water in a teapot, it becomes the teapot. Water can drip and it can crash. Become like water, my friend." ― Bruce Lee
To be like water is to be adaptable. World-renowned and fondly remembered martial artist Bruce Lee shared these profound words because he was known to have lived a life that embraced change wholeheartedly. If his thoughts intrigue you, I encourage you to read his views on staying real and present while embracing the transient nature of life.
Our world is changing dramatically. Communities, people and businesses are adopting new strategies for building resilience as they step into an uncertain present and future. Why? Because there is great power in adaptability. We can craft impactful outcomes – rising proudly and strongly – through a deep acceptance of change, and a commitment to make that change for the better. And as students and student leaders at Centennial, we want to help each other meet change head on and grow through every challenge by creating memorable experiences that build skills and friendships. One such experience, co-created by students and run for students, is the annual Student Leadership Conference sponsored by the Centennial Leadership Academy.
Reflect on your life as a student at Centennial College. You adjusted to online learning, learnt to make friends and work in groups through Zoom calls, explored ways to resolve conflict with your teammates and tough assignment rubrics, juggled work and school responsibilities, and worked through different time zones (if you are still outside Canada). Every aspect of school life was affected because of the pandemic. Your learnings, experiences and semester outcomes reflect your ability to rise through adaptability and be a leader.
When I participated in the Student Leadership Conference Series last year, I learnt how to shine as an individual in my personal and professional life by Believing in, Building and Branding myself. I reached my first milestone towards being employable by learning to believe in my potential and working on ways to showcase it to the world. I enjoyed the experience immensely – it helped me carve a path to progress as a successful student, mentor and leader.
I am looking forward to the upcoming Student Leadership Conference Series, where we can learn to practice two of the most sought-after employability and life skills: Adaptability and resilience. Join me on my journey of being a Phoenix – and rising through the challenges of what we call "life".
When: January 14 and 21, 10:30am-12:30pm
Where: Online
Register now!
#SLCS22
By Rituja Naidu
Semester 4 Global Business Management student
ECSLT Student Leader and conference co-organizer, Peer Mentor
Lead and Student Advocate – CCSAI
@rituja.jp.naidu