Art off the beaten path: Unusual art galleries around the world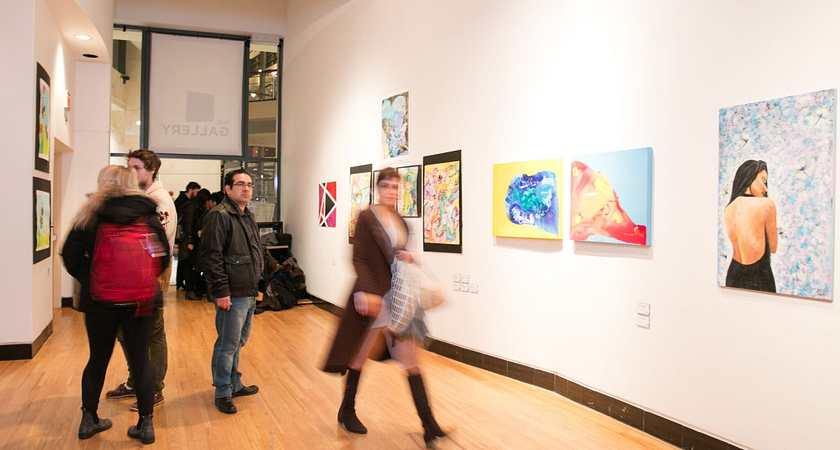 Many will agree that Musee d'Orsay in Paris, which is home to the works of early modern artists such as Matisse and Van Gogh, and Metropolitan Museum of Art in New York, with its sculptures and paintings that range from American and modern art to European masters, are two of the most famous art galleries in the world. However, where is the off-the-beaten-path art housed? Sure, some of it may be in the well-known museums and galleries but often it is in galleries devoted just to the strange. Here is a glimpse into some of the oddly fascinating art galleries around the globe:
Ark sounds like a cool name for an art gallery. Then you learn ARK stands for Atomska Ratna Komanda, which translates to Nuclear Command Bunker, and that's when things get strange. UK's Independent reports that the bunker, about an hour of Sarajevo, was once a top-secret military site constructed by former Yugoslavian president Josip Broz Tito. Today, it is a hybrid museum: part military objects, part contemporary art space and has on offer 125 works by artists from 102 countries. By the way, relics from the Cold War era remain: typewriters, red telephones, radios and notebooks. Slightly creepy.
The Old Police Station in London
This gallery is exactly what it sounds like — an antiquated Edwardian police station that serves as a DIY arts centre populated by self-made micro-exhibitions and artist studios, where artists can take up residency. The Culture Trip list it as a place in which students are encouraged to occupy and exhibit their work in the prison's cells. The site now also features its own recording studio and radio station.
The Museum of Bad Art in Boston
If my artwork was ever to be displayed anywhere it would be here. I can't even draw a happy face without messing it up. Apparently, neither can other people because this museum is actually housed in three locations in Boston: in Somerville Theatre, in the offices of Brookline Interactive Group and at the New England Wildlife Center. It includes everything from landscapes (although you may not be able to tell if those are mountains or ice cream) to poor traits (get it?) and nudes.
Museum of Broken Relationships in Croatia
Who knew a broken heart could be turned into art? In Zagreb, Croatia a couple who broke off its four-year relationship thought it would be a good idea to put their doomed love affair on display. Today, the museum is open to donations and features nostalgic photos, a wedding dress, and even an axe, which was used to destroy left-behind furniture. Yikes!
Students of Centennial College's Art and Design Fundamentals program might have their art end up in one of these galleries some day. However, they aren't limited in becoming visual artists as the program serves as a pathway to diploma programs that will allow them to launch careers in areas such as animation, game arts, product design, fashion design, digital media art, art direction, arts management and more.
Izabela Szydlo