Canadian, eh? Celebrities you may not have known are homegrown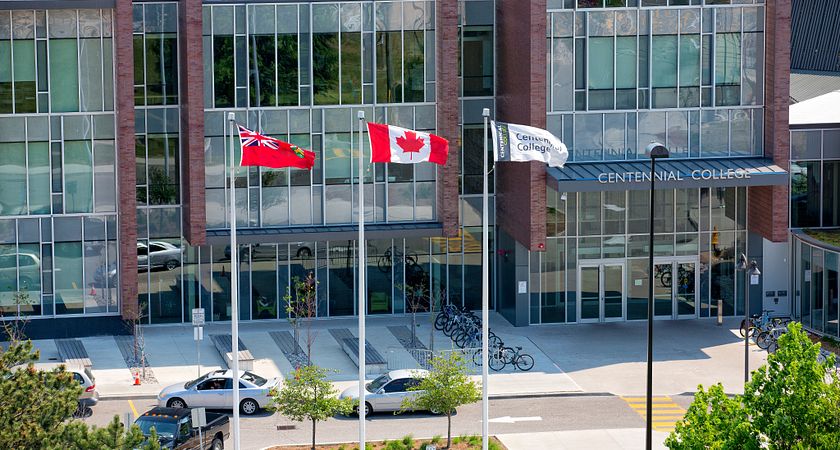 Celebrities such as Drake, Justin Bieber, Celine Dion, Pamela Anderson and Ryan Gosling are totally known for being Canadian. Their Canadian upbringing is just one of those things that everyone associates with their identity. But there are a slew of under the radar Canadian stars out there. Here are a few that may surprise you.
Anna Paquin
The 35-year-old, who is best known for her role as Rogue in the X-Men series and winning a Best Supporting Actress Oscar at age 11 for her role in The Piano, may have grown up in New Zealand but she was actually born in Winnipeg. Paquin lived in Manitoba's capital until she was four-years-old and her family made the move back to her mom's home country. So what's the Canadian connection? It's Paquin's dad, Brian, who in Canada was a high school Physical Education teacher. In 2015, Paquin's star was added to Canada's Walk of Fame.
Donald Sutherland
Donald Sutherland has enjoyed a career that spans more than five decades. The 82-year-old has appeared in big and small screen films and TV shows ranging from M*A*S*H and A Time to Kill to Pride and Prejudice and more recently, the Hunger Games franchise. He is also a native of Saint John, New Brunswick where he spent his teenage years in Bridgewater, Nova Scotia and got his first job at the age of 14 as news correspondent for the local radio station. After attending Victoria College at the University of Toronto and graduating with a double major in engineering and drama, Sutherland moved to Britain to study at the London Academy of Music and Dramatic Art.
Sandra Oh
Well before Sandra Oh became famous and won a slew of awards and nominations for her role as Cristina Yang on Grey's Anatomy, she was just an Ottawa kid. Born in 1971 to Korean immigrant parents, Oh Junsu and Oh Young-nam, she is sister to brother Ray and sister Grace. Oh stayed close to her Canadian roots as she grew older, studying drama at the prestigious National Theatre School of Canada in Montreal. In 1993, she went on to star in a London, Ontario production of Oleanna and came to prominence in Canada in 1994 for her role in a Canadian film called Double Happiness, for which she won a Genie Award for best Actress.
Keanu Reeves
While most people know Keanu Reeves for his role in The Matrix, others may remember him from his roles in Speed, The Devil's Advocate, Constantine and he John Wick franchise. Prior to becoming a big screen star, he was a kid who moved around quite a bit. Born in Beirut, Lebanon, in 1964, he moved with his parents to Hawaii and then with his mother to Sydney and New York City before settling in Toronto when Reeves was five. In Toronto, where he stayed until 1984, he grew up in the Yorkville neighbourhood and attended various schools (including the Etobicoke School of the Arts). After dropping out of high school, he obtained a green card through his American stepfather and moved to L.A. three years later.
If the lives of celebrities and arts and entertainment in general interest you, you can take your passion and turn it into a career at Centennial College. The School offers a two-semester Arts and Entertainment Journalism program that teaches students how to cover music, theatre, film, TV, dance and culture for various platforms. Students also gain an understanding of arts promotion and publicity to ensure a well-rounded education.
By Izabela Szydlo