Why you should study Art and Design at Centennial College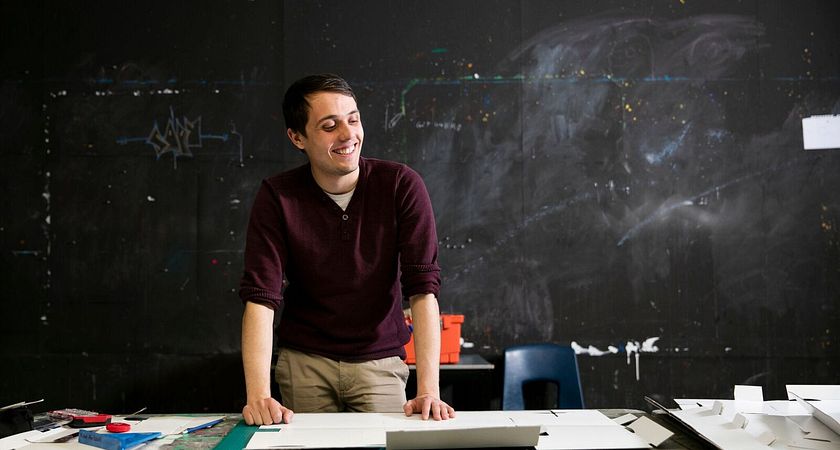 When you imagine an artist or designer, you might be picturing somebody indulging in their hobby and not actually doing any 'work'. Being an artist is primarily about expression and it involves reinterpreting thoughts and experiences into an appealing form that can speak to others. A designer on the other hand is associated with the act of communication, which means developing a deep understanding of the audience and contributing to the final product delivery. These two different areas may seem worlds apart in their purpose, but the people who work in art and design, all tend to have an essential mix of practical skills and a talent for using colour, space, shape and form.
Centennial College's Art and Design Fundamentals program caters to such budding artists and designers who have an eye for detail and want to sharpen their technique and gain skills that are important to enter the world of visual art. This comprehensive one-year program is designed to nurture artistic talents, and develop creative, practical and entrepreneurial skills in visual art and design. The studio-based, hands-on curriculum of the Art and Design Fundamentals program is taught by practicing artists and designers who help students to develop traditional, digital and multimedia skills. The ultimate goal of the program is to help young talents prepare a successful portfolio of artwork required for admission to specialized programs and to open up new possibilities and career choices in the diverse visual art industry.
The art and design industry provides a wide range of opportunities to pursue challenging career choices, where you have pure freedom to let your creative juices flow. These opportunities can span many different specialist areas, from painting, photography and prop design to architecture, animation and art conservation. Art and design careers such as graphic designer and interior designer combine creativity with practical skills, and program such as the Art and Design Fundamentals provides young talents with a strong foundation to develop critical skills by means of thoughtful study and practical outcomes. Upon successful completion of the program, students are prepared to succeed in a variety of post-secondary communication arts and design diploma and degree areas, including animation, game arts, digital visual effects, product design, industrial design, architecture, interior design, fashion design, illustration, graphic design, digital media art, art direction, art management, creative advertising and fine arts.
To be successful as an artist or designer, one must have the ability to know what looks good, to come up with new ideas and to develop one's own style. But whatever area of art and design you want to get into, you can definitely turn your career into an absolute masterpiece. You just need to know how!
Given time and dedication, everyone is, can be, and perhaps will be— an artist or designer. For more info, please visit our Art and Design Fundamentals program.
By Jerin Thomas