Seven dance fads that swept the 20th century off its feet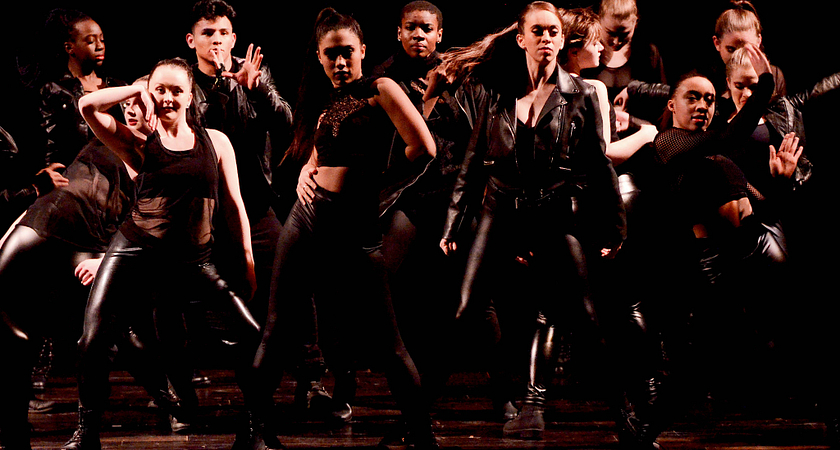 Dance is an art, but all art goes through phases. Fad dances, by definition, have a short shelf-life, and people tend to forget about them. Novelty dances, though, tend to have staying power, usually because they're weird or unique. For example, the Waltz was once a fad dance, now it's considered a part of dance tradition. Today's novelty dances are things like dabbing or Gangham Style. Of course, fads come and go much faster today, with less staying power (I said Gangham Style, but when was the last time anyone actually did that?) The best ones transition into tradition after the fad is over, even if that tradition is "everyone at a wedding reception does the moves when the song comes on." Here are some older ones, along with where each dance came from, sourced from Digital Spy and The Guardian, which prove this stuff's universal. How many of these do you remember?
1. The Tango
Believe it or not, this started as a novelty dance in the 1910s and early 1920s. It showed up in a lot of Hollywood movies, and that made it get adopted into the western dance canon. There were plenty of other Latin-themed dance crazes that followed, including the samba, the mambo, the rumba, the cha-cha-cha, and they've also been adopted into western dance to some extent.
2. The Twist, by Chubby Checker
This was arguably the first of the modern dance crazes, though it's based on dance moves that date back to the 19th century. Chubby Checker wasn't even the first person to sing the song, he just covered it in 1960, just a year after it came out. You still see it today at weddings and school dances, so I'd say he picked a winner.
3. YMCA, by The Village People
The funny story behind how this dance started is that it wasn't originally planned to go with the Village People's song. It was during a rehearsal for Dick Clark's American Bandstand where the audience started to spontaneously spell the letters with their arms that the dance was born after they mistook the singer's raised arms for the letter "Y." The band just decided to go along with it.
4. The Time Warp, as seen in the Rocky Horror Picture Show
Believe it or not, this song and dance from the cult-classic movie started out as a parody. The Time Warp was supposed to be making fun of "dance-along" songs, and it's supposed to look a bit ridiculous. But it turns out that they parodied it so well, everyone started doing it.
5. Vogue, by Madonna
"Voguing" was actually already popular within the LGBTQ community throughout the '80s, but Madonna releasing her song in 1990 made it mainstream. Vogueing was inspired by photographs in fashion magazines and involves fluidly moving as you dance to music while stopping to stroke poses like a model. While the extremely catchy song didn't tell you how to do it aside from "striking a pose" and "moving to the music," the music video certainly helped, even if it made it look easier than it was.
6. The Macarena
Named for a Spanish lady's name that means "mother of god," this dance was everywhere in the mid-'90s and is arguably still one of the most well-known bits of choreography across the world. While the song doesn't tell you the steps, it helps that it's an extremely repetitive tune that gives you time to figure it out.
7. The Cha-Cha Slide, by DJ Casper
It's been speculated that one of the reasons that this dance has endured is because the song itself is just a detailed set of instructions about what to do. Apparently, the reason for this is because the Cha Cha Slide started out as a workout routine for health clubs. Meant to be done in big groups like a flash mob, it's a long set of tough-to-follow instructions, but fun even if you mess it up.  
Want to learn more? You could turn dance from an interest in a career with Centennial College's Dance Performance Program. Over two years, you'll learn performance and technical skills in multiple styles, and you're also learning about how to take care of your body. You'll walk away (dance away?) with the skills, portfolio and entrepreneurial spirit needed to get your career moving. Maybe you'll even invent the next fad!
Written by: Anthony Geremia