Game Jam Takes Over the Story Arts Centre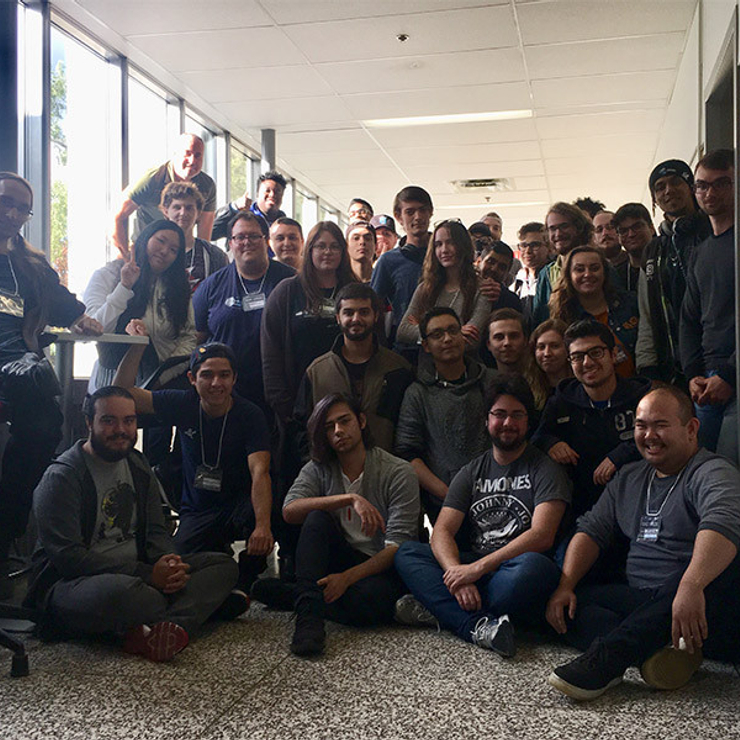 Engagement week certainly lived up to its name at the Story Arts Centre! The first official campus-wide Game Jam took place from October 21st - 23rd and showcased the creative talents of students from various programs within Centennial, as well as outside Centennial. Brian Sinasac, one of the coordinators of the event & Professor/Program Coordinator of Game- Development at Centennial, gave the students a theme on the first day of the event. From there, the students went into their groups and had just three days to create a game before they shared what they crafted with everyone else. The event was a great opportunity to collaborate with other students, learn new techniques, and strengthen skills within game development without the pressures that come along with a competition.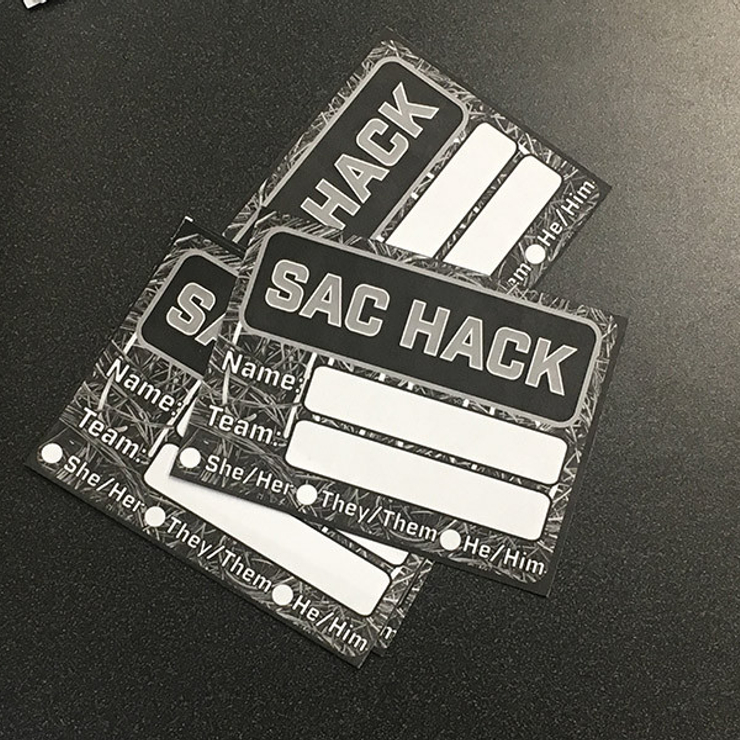 Leanne, a Fine Arts student, said it was a fun experience and she liked how she could "create art for a team instead of just herself" as she has always wanted to do concept art for gaming. 
Shahwaiz, Steven, Igor, and Andreas, all Game Development students at Centennial, described the event as a great opportunity. Shahwaiz said it was "great to meet new people and collaborate on a project"; Igor liked how he was able to see students from programs other than his own; Steven enjoyed watching how everyone improved by the end of the event; and Andreas said it was great to catch up and polish some skills, despite what the end result was.
Jenny and Anna, both Game Art students at Centennial, also thought it was a great experience, especially since it was their first time attending any type of Game Jam. Anna said it was "difficult in the time frame to get it all done" since in her program they are given months to work on similar tasks, but overall it was a lot of fun. Nicole, also a Game Art student said, "you think it's easy at first, but it's a lot of work…it can be tiring, but a lot of fun".
Students outside Centennial also joined in on the event. David, a student in Game Programming at George Brown College, thought it was fun learning new software and enjoyed talking code with other programmers, while Shayan who is the Culinary program at George Brown College also enjoyed learning new programs and had a fun time designing.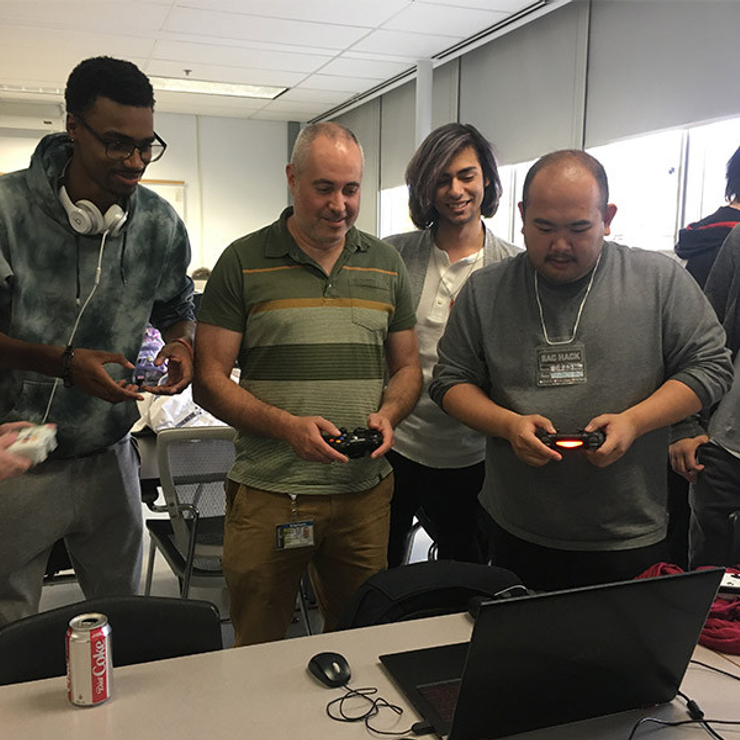 The event turned out to be an extremely fun and interactive three days, and by the end everyone was able to enjoy the games each group created.
Be sure to follow the Story Arts Centre's socials and look out for any future Game Jam's.
Game on Centennial!
By Alexandra Few, Communications - Professional Writing Student