Dr. Phaedra Livingstone Named Co-editor of Museum Anthropology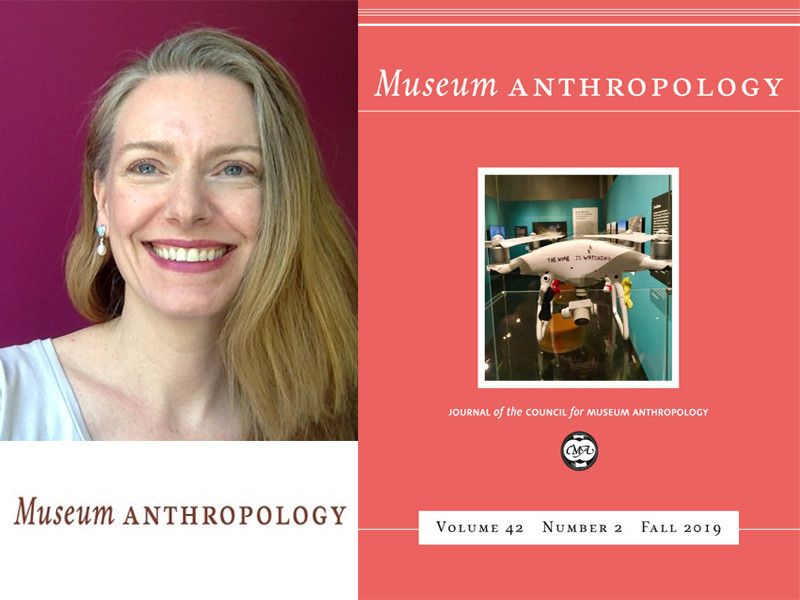 Our very own Dr. Phaedra Livingstone has become the co-editor of the journal Museum Anthropology - a peer-reviewed scholarly journal that reflects work within museum culture through its articles, commentaries, and reviews. 
Dr. Livingstone is a museologist as well as the Program Coordinator for our Museum & Cultural Management program. She has an extensive amount of experience in teaching museum studies, as well as being a museum consultant and writer of various published articles within journals all around the world, amongst other various work related to the field.
When asked what got her into the field of museology, she says, "I always enjoyed going to museums and was very curious about history and other cultures as a kid and would go to the ROM whenever I could. While studying Anthropology at U Toronto I went to the Textile Museum to do some research and was invited to volunteer in exhibition preparation instead of becoming a paid member. I stayed on for a few years while working in archaeology and completing the OMA museum studies certificate and that's how I determined that I wanted to work in the museum field".
Dr. Livingstone's responsibilities for the journal, along with her co-editor, Dr. Emily Stokes-Rees, includes, "the editorial direction of the journal, selecting peer reviewers, communicating with authors and special issues editors, coordinating with production staff at Wiley Press and the American Anthropological Association, and reporting on activities as board members of the Council for Museum Anthropology."  
This exciting and deserving role for Dr. Livingstone has also positively impacted Centennial College. As Dr. Livingstone notes, "Centennial is the only college listed on the masthead for the journal, alongside an illustrious list of international institutions. Centennial is already one of the top research colleges in Canada but this will add to the research profile of the college and increase the reach of the college in the museum field specifically."
Congratulations Dr. Livingstone on this exciting venture!
By Alexandra Few, Communications - Professional Writing Student