Museum and Cultural Management Students Receive Heritage Youth Award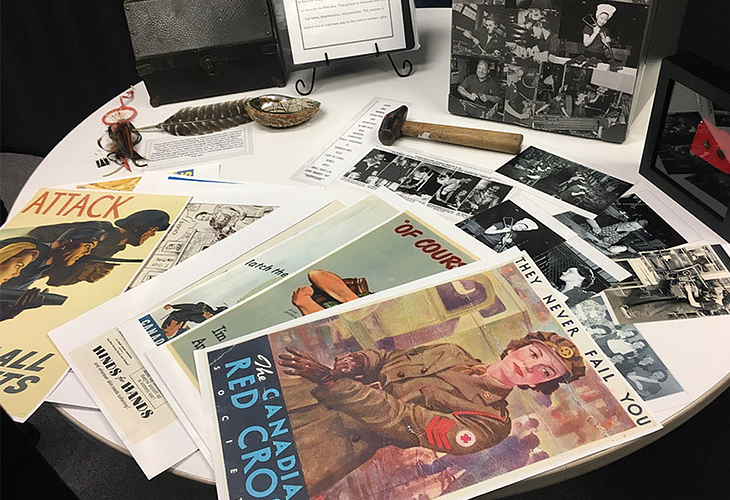 Our Museum and Cultural Management students were presented with a 2019 Heritage Youth Award  from Heritage Mississauga at their annual gala on November 8. The award was presented to the students for their work on the Small Arms Society Memory Kits Project. The Heritage Youth Awards are presented yearly to groups aged 12-30 years old with projects or activities that have contributed to the promotion of heritage and who have inspired peers to become involved in heritage.
All five of the memory kits were curated and produced by our students and are filled with artifacts and printed material that reflected the 'heyday' of the Small Arms Ltd. Factory in 1944.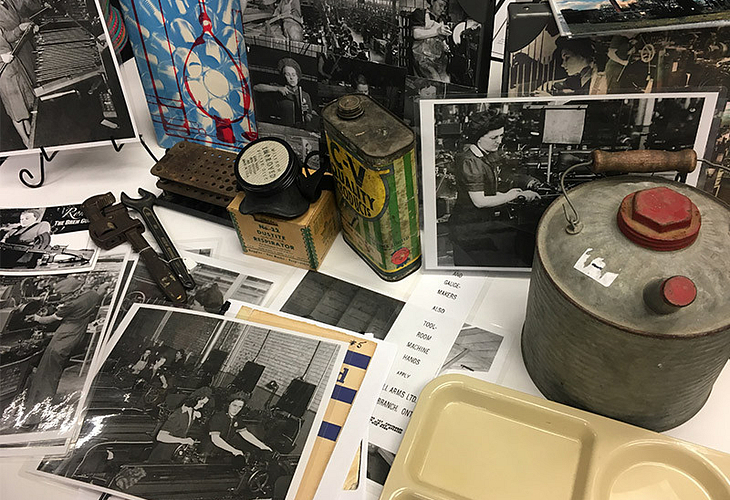 Museum and Cultural Management student Tess Ainsworth - Project Manager, said, "We worked together with the Small Arms Society out of Mississauga to build these memory kits for their 75th Anniversary event, which highlighted the 75 years since the opening of the munitions factory on the Lakeshore in Mississauga. The factory was built for making munitions and was mainly staffed by women so a lot of our project focused on women's contribution to the war effort."
Tess describes the memory kits as, "Five different kits with five different themes. Each kit has a combination of photographs, objects you can touch, and things we procured from either volunteer donations or other museums in the area."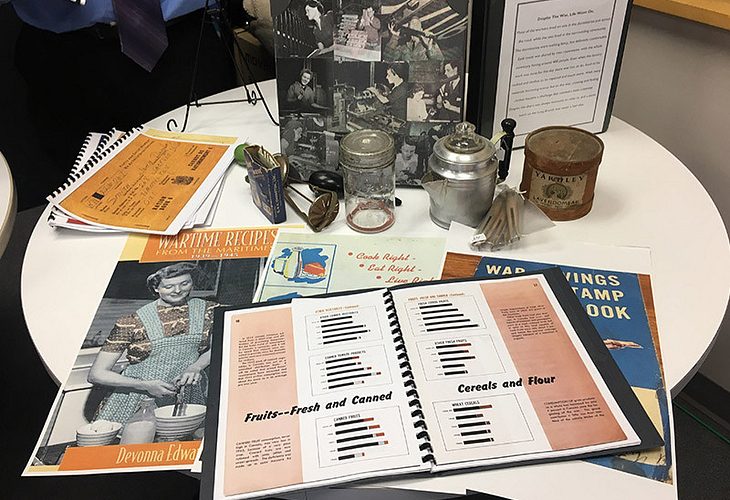 Congratulations to the Museum and Cultural Management students on receiving this exciting award for a creative and insightful project!
Thanks to alumni from @CentennialEDU Museum & Cultural Management program who came back to share WW2 memory boxes created for Small Arms Inspection Building's 75th anniversary at @StoryArtsCentre Remembrance Day service #RemembranceDay pic.twitter.com/ibwl6k0Kr1

— Barry Waite (@Toronto_PR_Guy) November 8, 2019
By Alexandra Few, Communications - Professional Writing Student