Life at the Toronto International Film Festival: Careers in the Film Industry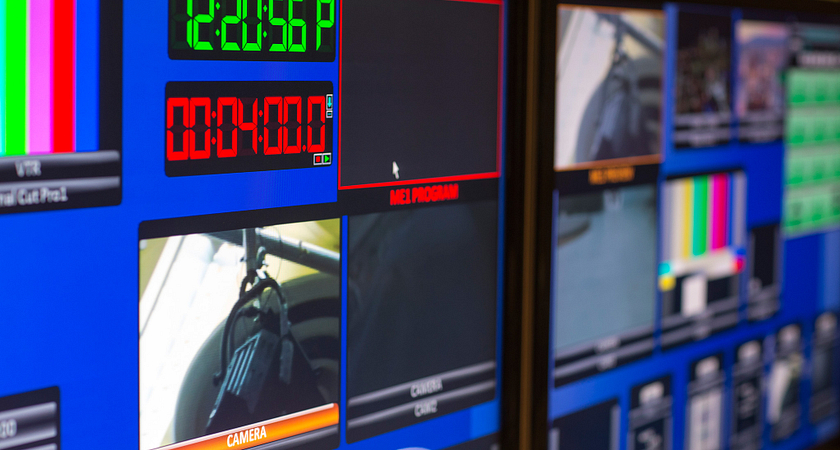 Ever wondered what it would be like to work with or be a part of the Toronto International Film Festival (TIFF)? Well, students in Centennial College's Television and Film – Business, Broadcasting and Script to Screen programs are all working towards careers in the film (or tv) and could end up creating work that will end up at TIFF one day. But they're not the only ones who can work for TIFF. TIFF is one of the most attended film festivals in the world and involves many fields of work aside from filmmaking to bring it all together.
No matter what your job is, life working at the Toronto International Film Festival is something special. As a charitable cultural organization, TIFF works to present the best of international and Canadian cinema. They want to create a unique experience for film lovers and creators. Some of TIFF's values as a company are as follows:
Collaboration: At TIFF, there is a focus on collaboration and open dialogue to foster an open-concept work environment.
Love of film and culture: Working at TIFF, staff have access to year-round tickets and TIFF in September in an attempt to establish a love of film and culture in their community.
Self-expression: Staff is encouraged to be themselves and to express their own style.
Professional development: Being a part of TIFF means having the opportunity to engage in many professional development opportunities. This includes mentorship, skills development, training session and staff bursaries.
Community: Community is an important part of TIFF. They value social events throughout the year that brings TIFF members together.
Wellness: They offer programs such as "lunch-and-learns" on nutrition and stress, and even yoga classes.
If this sounds like an ideal work environment for you, then you should consider a career path that leads there. Luckily, there isn't only one type of job in the film industry. The Film industry also involves the business aspects of television and film production. Producers need people with skills to handle the financing, management, legal, distribution and business affairs, whether for an event or film production. Here are a few careers that could lead to TIFF:
Event planner: With the opening of the TIFF lightbox, there is the opportunity to host events. TIFF is a big event, and it requires a lot of planning to execute the festival effectively. An event planner creates the structure of the event, making sure that all the people and pieces involved are in order and doing what is needed. They also do everything from hiring caterers, entertainment and vendors to arranging the guest experience.
Public Relations Practitioner: When it comes to a big event like TIFF, industry influencers, tastemakers and media all attend the events. A PR professional's job, in this case, is to manage the brand that is TIFF as well as the films and artists. Each brand has value and a reputation to uphold. As an aggregator of brands, TIFF involves all types of projects, and how they are perceived is important. PR professionals will, for example, make sure that artists are interviewed by the right people.
Costumer/Fashion designer:  For a movie or a red-carpet premiere, costume designers need to find pieces or create clothing that will work for the setting. In a movie, the designer will create a costume that tells a story about the character. They define the character through costume. At an event, the designer will create an outfit that best suits the artist and that will stand out on the carpet.
Business affairs managers: This position involves working with departments such as creative, production, legal, finance, marketing and media, making sure the work that's being done is efficient and legally cleared. Business affairs managers advocate for the best creative outcomes by building relationships across all the teams involved in a project.
Written By: Savanah Salazaar