The Story Arts Centre Adds Some Remarkable Faculty Talent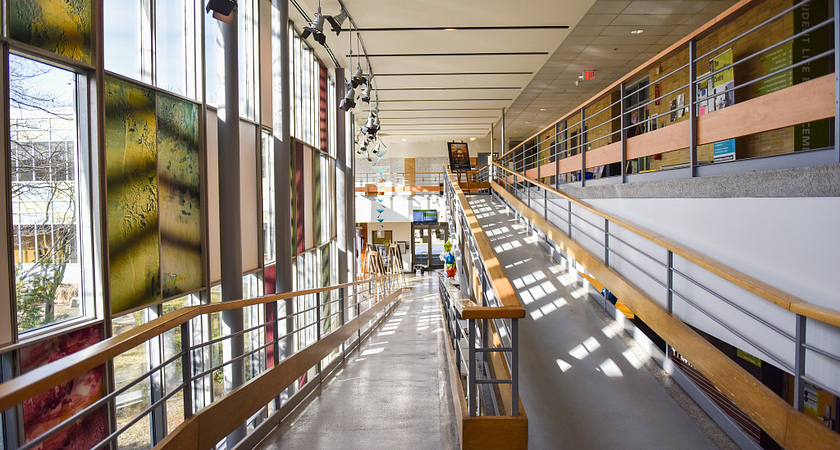 Please welcome the School of Communications, Media, Arts and Design's new faculty. Here is a little bit about each of them in their own words.
Sadiya Ansari, Professor, Journalism Programs and the Joint Program with the University of Toronto Scarborough
Sadiya Ansari is a Toronto-based writer, editor and digital strategist. Her work — including essays, features, Q&As and books reviews — has appeared in the Guardian, Maclean's, Chatelaine, Toronto Star, VICE, HuffPost Canada, Globe and Mail and more.

Most recently, she was the managing editor of features at Global News. Prior to that, Sadiya was a staff editor at Chatelaine, where she shaped digital strategy for the news, life and health verticals, and contributed features, essays and more. She has previously reported news and original investigations for the Toronto Star, produced TV for CBC News, edited opinion for the HuffPost Canada, and covered arts for the Canadian Press.

Sadiya is a co-founder of the Canadian Journalists of Colour, a national network of BIPOC journalists. She was a judge for the 2019 Digital Publishing Awards (DPAs). She is a National Magazine Award-nominated writer and a DPA-nominated editor. Sadiya holds a Masters of Public Administration from Queen's University and a Masters of Journalism from the University of British Columbia.
In teaching journalism, Sadiya aims to equip students with a strong foundation to face a rapidly-evolving industry. She emphasizes how to ensure the basics of solid journalism are present in every story, no matter the medium: how to source material in an ethical manner, find voices that animate a story grounded in research, and craft a clear narrative that demystifies complex subjects. 
Dana Boyer, Acting Coordinator, Lifestyle Media Program
Dana launched a career in web and social media 11 years ago after completing the joint journalism program with the University of Toronto and Centennial College. She had intended to work in magazines, but after joining Transcontinental Media's web team she quickly abandoned print for the screen. 
Since then, she's worked on the websites and social media for national magazines, hospitals, colleges, small businesses, and nonprofits. She briefly deviated from this career path to become the Executive Director of The Kitchen Library (which got the attention of Oprah!) and have a baby (which she's shocked to report, Oprah didn't care about). Now Dayna runs her own digital media agency, iWebYou and loves teaching in the Lifestyle Media program.
Her teaching philosophy is still in the works, but she approaches each class the same way she would a new client. She gets to know the students' needs and goals and then pairs that with a foundation in digital media best practices and hands-on work. Her hope is to produce graduates so enamoured with digital media that they eventually become her competition.
Luciano Lorenzatti, Professor/Coordinator, Product Design and Development Program
Luciano Lorenzatti, our new Product Design and Development Coordinator/Professor.  With over 17 years of product development experience, and fifteen years of progressive innovation and full-cycle product management, Luciano has helped many international clients reach success.
Luciano earned his Bachelors of Design at OCADU in 2004 and now as an experienced member of the Executive Leadership Team with a passion for driving new products from initial briefs to production, Luciano's career has been rewarded with over 15 international product patents, and over 10 international product Design awards in various design fields.
Luciano joined the education sector in 2014 at Sheridan College as an industrial design professor. Currently, he is part of the
industrial design core founding team and focuses on industry-leading and emerging technologies. While staying true to design methodologies developed over his career, Luciano brings a wealth of knowledge and a large network of industry professionals to help inject real-world education to up-and-coming young professionals.

Joseph Marranca, Professor/Coordinator, Photography Program
Joseph started from humble beginnings, working at a steel mill in Hamilton for 10 years while being active within the art and music community before re-starting his life as a professional photographer in Toronto after graduation from Sheridan College in the photography program, where he earned a few student awards upon graduation. His career in photography began as an assistant working with many of the top Toronto based photographers as well as a few notable U.S. photographers shooting in the GTA on assignment. He has trained with the best before going out on his own. 
He has an Award of Merit from Applied Arts Magazine, has been featured in The Art Buyer Magazine, been a guest lecturer at U of T-Rotman School of Business and also for PhotoEd Magazine's Educators Workshop. Most recently he won the 2019 CAPIC Double Exposure Competition for professional image makers.
Joseph has been teaching at Centennial College as a Partial Load Instructor of photography since 2007. He received a diploma in Photography from Sheridan College in 1995. He also has a diploma in HVAC Engineering from Niagara College in which he received in 1984.   
In 1998, Joseph established his first photo studio in Toronto and began shooting for advertising clients including Sobeys, Leon's, Silent Sam Vodka as well as many editorial clients like Toronto Life, many of the Rogers publications as well as several U.S. publications. Also working as a digital artist with Anthem Worldwide, a U.S.-based and globally positioned design and printing company has given Joseph some unique knowledge of how to work with a team on an image for design layout (pre and post) production for print and web output. Joseph's photo work has taken him across Canada, the U.S., Mexico and India on assignment. From liqueur/beverage ads to automotive ads, food, interiors, fashion and so on, Joseph has worked on them all. Recently his work has been for Billy Bishop Airport (billboard & transit ads), Somersby Ciders (print advertising) and several reality tv shows for Corus/HGTV.
Joseph's hobbies include sports-squash, baseball and music. At one time playing music-guitar but now mostly just appreciating it. Family life is important to him, taking the time to coach his daughters' baseball team. His wife is a "foodie" ex-chef so testing, tasting and exploring new foods are a part of his hobbies now as well, if you can call that a hobby? 
"If you are to teach it you must first show that you can do it, right in class". That is Joseph's philosophy for educating new photography students. Gain their trust and respect by showing them how it is done, an action-oriented approach with hands-on learning.
Kelly McConvey, Professor/Coordinator, Communications-Professional Writing Program
Since its launch in 2015, Kelly has coordinated and taught in the Professional Writing graduate certificate program here at the Story Arts Centre. She also works as a technical writer and business analyst with a specialization in predictive analytic engines. She began her career as a consultant for fortune 500 companies like AMEX, Macy's and Dell, and now enjoys applying the same machine learning technology to learning analytics applications here at Centennial. Professionally, her passion lies in the clear communication of complex, technical subjects. 
She approached the School of Communication, Media, Arts and Design in 2013 with the concept for a first-of-its-kind graduate program that prepared students to work in any area of writing, be it marketing communications or medical writing. She remains to this day grateful and honoured that the school supported and encouraged this pursuit.
Kelly holds a bachelor's degree in Communication Studies, as well as a DEC in Theatrical Set Design from John Abbott College. She has also completed training in Technical Communications at Humber College and Knowledge Translation at the Learning Institute at Sick Kids Hospital.
Within her classroom, Kelly prioritizes critical thinking skills and adaptability. Above all else, she tries to impress the importance of empathy on her students – both in becoming effective communicators, and more importantly, citizens. Highlights of her teaching career include being nominated by her students for Centennial's Wicken Award (2018) and organizing a free conference for students to better prepare them for the realities of precarious work (2017).
Randy Ornstein, Professor/Coordinator, New Media Studies, Joint Program with University of Toronto Scarborough
Randy Orenstein is an independent video game developer with a history of running and facilitating industry events. He has been developing games for 10 years, and has recently started teaching at the post-secondary level at Sheridan College. Previously he has given numerous educational seminars and workshops, as well as founding and running a series of weekly educational seminars which ran for two full years. The event he is best known for is the Developer Conference at EGLX, October 2018, where he was the Conference Coordinator.  
Randy has also worked for a number of game studios, including a brief stint at Ubisoft Toronto. More recently Quench, a project by Axon Interactive for which he did environmental art and narrative consultation just came out on the Switch.
Randy is also an avid narrative developer, and has been running LARP events for over 12 years, including developing his own custom systems for the games. Currently Randy is developing a tabletop/LARP roleplaying system called Beyond, based on interspecies politics on a mysterious space station. 
Academically Randy was top of his program at George Brown College's Game Development program, and prior to that took Fine Arts at York University. He considers education in general to be a critical component of personal growth. Randy believes that the development of new skills and knowledge helps shape who we are as people, and with his focus on interactive and immersive experience creation, he feels that understanding both yourself and the mentality of others critical. In New Media studies Randy has a particular focus on immersion and gamified design, with great interest in the power of interactive media culturally.
Michael Wong, Professor/Acting Coordinator, Game - Art Program
Michael is an alumnus of Centennial College graduating from Game - Art in 2010, and Humber College's 3D Multimedia Animation program in 2009. He continued his education by attending the University of Toronto in 2016, enrolling in the Project Management Professional Program (PMP).
Michael joining Centennial comes full circle, as he has been a voice within the program for many years. He once held the role of Chairman of the Program Advisory Committee, and was has taught within the Game - Art Program over the years.  
Michaels professional experience spans from Animation to the Toys Industry. Michael started his professional career with Nelvana Animation/Corus Entertainment as a Technical Director working on various properties (including Bubble Guppies, Ranger Rob, Mike the Knight and Little Charmers) with a brief stint at Arc Animation working on How to Train your Dragon. 
Michael shifted out of a production role and into business/operations management and consulting at Spin Master Entertainment. At Spin Master, Michael is a Manager of Asset Management where he consults on all Spin Master operations with a focus on Entertainment relations pertaining to production, creative, legal, sales and distribution, deliveries and agreements. A key area of focus is digital operations where he analyzes incoming production assets and implements solutions to improve and streamline their use for Spin Master's pipeline and brand purposes. Michael is the voice that communicates between producing/production and business affairs. He is a key architect in building Spin Masters entertainment-operations infrastructure and instrumental in the global distribution of all Spin Master properties. 
Michael is incredibly passionate about paying it forward, and providing the knowledge and industry awareness to prepare the students for the next stage of their lives. One of Michael's beliefs is that the relatability factor is going to be key to bring out the very best in the students. Sports analogies are a big part of his methodology when it comes to education and believes in a player-coach mentality. However, he advocates in using methods of conversation and training unique to each individual. His initiative is to shepherd the students into building an identity, unique and tailored to whom they are as an individual. 
Michael wishes to increase the level of expectations for our students so they may strive for excellence and have the very best opportunity with hopes to obtain a job once they graduate.