Micro-Credentials Arriving Soon to the Story Arts Centre
What are micro-credentials? Aptly named, micro-credentials are qualifications that take up a smaller amount of time to complete when compared to a full-time program, and they provide learners the opportunity to gain specific knowledge and skills that are needed within a given field. They are also stackable, which means that although you can take a singular micro-credential and earn a digital badge, there is the possibility that you can take multiple micro-credentials, that when combined, can possibly lead to a certificate of achievement.
Dean Nate Horowitz says, "Micro-credentials are valuable because they give you that skilled competency that you need, whether you are in a job, you are self-employed, or you are looking for employment." The Ontario Government has also recognized the importance of micro-credentials, as Nate explains, "The Ontario Government wants Colleges to develop micro-credentials because they see Colleges as being central to the development of the workforce. Micro-credentials can help people who have good skillsets, but who need more, whether they are on the job or if they are looking for a job."
Aiming to have the micro-credentials available by Winter 2021, the five that are planning to be released include Game Prototyping; Digital Graphics-Intermediate; Data Fluency for Communicators; Smartphone Video Production; and Practical Communications Skills.
Dr. Chris Jackman, Academic Chair of Arts and Design, describes the benefits that micro-credentials can bring. He says, "A benefit is to be able to provide the learner with applied knowledge in an area that will immediately help them for their work and employment prospects. A micro-credential can be a really important part of their professional development and you'll see that that is how we've developed and targeted these first sets of micro-credentials."
Under the Arts and Design department, the online micro-credential Game Prototyping is a great option for beginners in game development/coding, but it can also help professional animators, web, and interactive designers apply their skills in new media. Chris says, "This could a fantastic way for someone to increase the breadth of their portfolio and the range of services they offer to clients, or alternatively, explore the top pipeline for creating a new game for the first time. We are also providing people with the opportunities to ladder from that micro-credential into our full-time Game Development program if they choose."
Also within the Arts and Design department, the online micro-credential Digital Graphics – Intermediate allows learners to master the essential skills and critical software required to work in graphic communications. The focus of this micro-credential is on intermediate core design skills that are needed for freelance designers or in-house employees. Chris explains, "We've had incredible success with our graphic design program which has continued to grow over the years and is now being offered in an entirely online format. But of course, professionals from multiple industries can also benefit tremendously from applied knowledge in some of the graphic design techniques, approaches, and technologies that we cover. These micro-credentials are part of our commitment to meeting the learner where they are, whoever that learner is, or whatever their professional ambition is."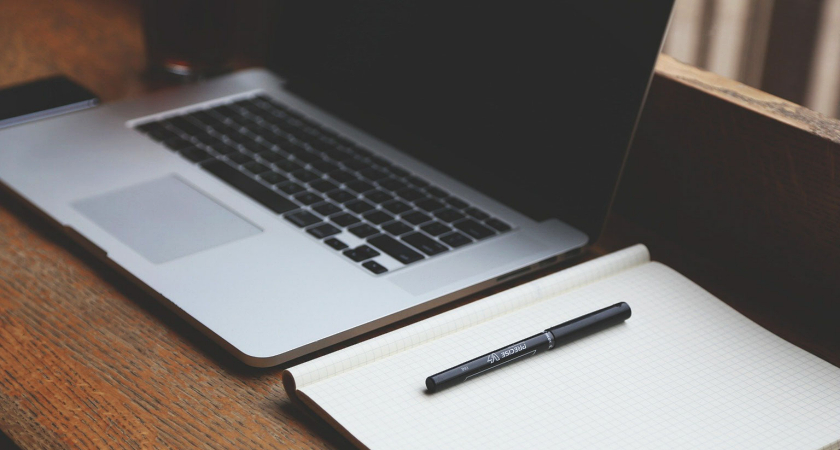 Within the Communications and Media department, the online micro-credential Smartphone Video Productiondemonstrates the ways one can use a smartphone to shoot, edit, and distribute high-quality content. Barry Waite, Academic Chair of Communications and Media, says that research done by the College has shown there is an increasing demand for content across multiple disciplines, particularly video content. He says this micro-credential is targeted at "organizations such as small businesses, non for profit, or independent content creators, who want to up their skills or develop their skills in creating short video content." He also explains, "Micro-credentials are designed to build competency in certain areas, as opposed to a program that is much more focused on outcomes. In this case, we're really focusing on competency and it's shooting and editing with a smartphone."
Regarding the type of material that will be included, Barry says, "It's going to include everything from the basics such as lighting, as well as software you can use for filters and different kinds of lenses that can be used. We will also be focusing on editing, as the idea is to be able to equip people so that if they want to do some short content, such as for a small business, for a charity, for a club, or just to support their own social media efforts, we are giving them the tools to do so."
Also within the Communications and Media department is the online micro-credential Data Fluency for Communicators. Barry says, "This aims more for people who are working in public relations or marketing communications and want to build more of an understanding of the role of analytics and data. It's designed for someone who may have their own website, who are doing social media marketing, or who are working in a communication function but haven't had any formal training in analytics. It's meant to give a basic understanding of how different analytics programs work, such as Google Analytics, and what you can do with different platforms. It's not meant to be a full-on marking analytics program, but it's more to introduce the terminology, and that is why we chose the word fluency."
Lastly, under the Arts and Design and Communications and Media department, the micro-credential Practical Communications Skills will help learners develop the fundamental skills such as written, oral, visual, and interpersonal skills that are necessary when any professional interacts with others. The program developer Chris Rotolo, says, "In July 2020, SIER surveyed over 600 Centennial industry partners from four college departments (Careers and Co-op, PAC, Office of Development and Alumni Engagement, and Solv.). When asked which soft skills they deemed the most important when considering hiring, respondents indicated that the most important soft skill for potential hires is communication. There currently do not seem to be any micro-credentials or comparable programs offered that teach general practical communications skills, as opposed to business-specific. The proposed program may then appeal both to people wanting to improve their English skills or improve their business communication skills."
One of the great components of the micro-credentials that will be offered soon at the Story Arts Centre is how they will be constantly updated depending on its need in its given industry. Chris Jackman says, "In our school, we're constantly updating the curriculum because the industries are so dynamic and our grads need to be prepared to meet all of those changes. With micro-credentials, because they are targeted interventions to support the needs of professionals in the industry, we need to be especially agile and so you'll see that these will be continually renewed and refreshed."
If you are interested in pursuing a micro-credential, be sure to stay tuned for future announcements from the College for the next steps.
By: Alexandra Few