Graphic Design to be Offered at Suzhou Centennial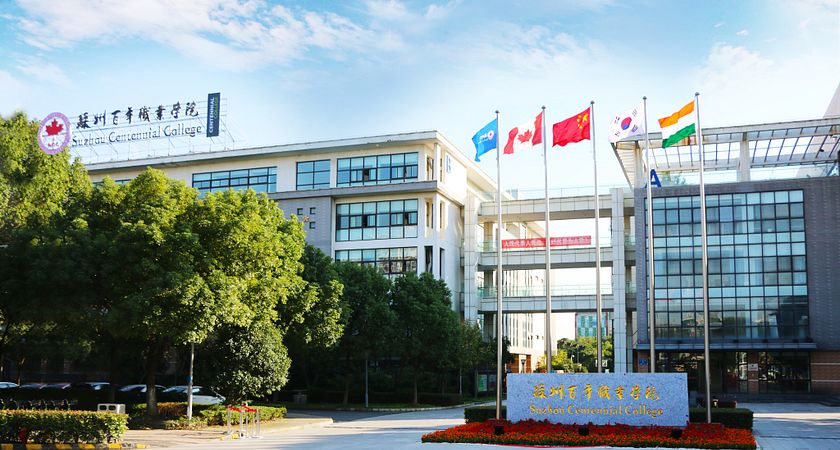 Suzhou Centennial College, located in the Dushu Lake Higher Education Town, is the only Canadian College in China approved to deliver post-secondary programs to students. A unique feature about the school is that students who complete their program will receive a double diploma – a certification from the Ontario Ministry of Colleges and University and a certification from the China Ministry of Education. Additionally, students of the Suzhou campus can transfer to any of the Centennial College campuses in Toronto if desired. As of this Fall 2020 semester, the programs offered at Suzhou campus include – Financial Services, International Business, Business – Accounting, Hotel Operations Management, Software Engineering Technician, English Language Learning, and Graphic Design (the latest edition to the list).
The Graphic Design program is currently being delivered to students via the online version that our Toronto campus is offering, with the only difference being that the Suzhou campus offers students a mix of classroom learning, lab access, and student services on campus. However, it is projected that by next year, the Suzhou campus will offer its very own on-site graphic design program. Dr. Chris Jackman, Academic Chair of Arts and Design, explains, "Suzhou runs a number of their programs that are rooted in our expertise but specifically serving members of our international population in China. Recognizing the strength of careers in graphic design and the strength of Centennial College as an institution in this area, determined this was an area in which they wanted to begin offering programming. This comes on the heels of us now offering our Graphic Design program through an additional online modality."
In reference to the Graphic Design program currently being offered to students at the Suzhou campus, Chris notes, "This year, we're bringing a number of Suzhou students into our online program, and simultaneously, we're working with our colleagues at Suzhou to help them hire on-site faculty and develop course content that meets the needs of their own students in the future. The students working from our Suzhou campus this year are taking part in our online program but they'll be meeting together on that campus as a cohort under the guidance of a faculty member on-site."
The addition of the Graphic Design program creates a wonderful opportunity for students, as it provides them with the tools they need to prosper in this field. "I'm really excited to see that our graphic design program continues to engage with students all around the world and provide everyone in our program with robust opportunities for intercultural learning and collaboration," Chris says. 
To find out more about the Suzhou campus, you can check out our International Education page for further resources.
By: Alexandra Few