Introducing Part-Time Creative Writing Courses at the Story Arts Centre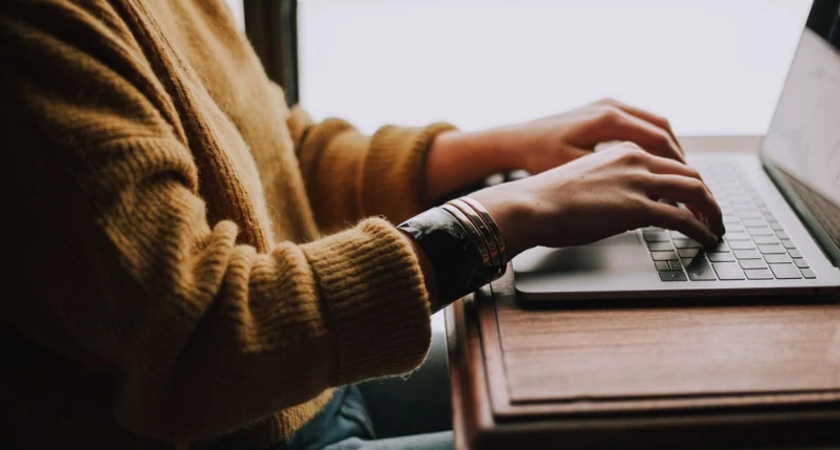 Creative writing strays from academic or traditional journalistic styles and emphasizes innovative storytelling techniques, which allows one to delve into their imaginative side and produce something original and new. This opportunity creates such a unique learning experience, which is why we're excited to announce the Story Arts Centre is offering students two part-time creative writing courses: CWCM – 101 – Writing the Pandemic: Narratives in Unprecedented Times and CWCM – 102 – Writing the City: Narratives of the Crowd.
Barry Waite, Academic Chair of Communications and Media, says that requests for creative writing courses have been immense. In reference to the Writing the Pandemic course, he says, "In some of the research that we've done around peoples' interest areas, there's a growing interest in memoir writing. When we were looking at courses that would be great in introducing creative writing, one of the developers thought Writing the Pandemic would be really interesting just because it has been an unprecedented time. I think because we have so much technology, we're all able to stick together through Zoom and social media, but I think that there are a lot of interesting stories that are coming out of how people have been managing through the pandemic and I think there's interest in that."
Both courses will be workshop style, as Barry notes that students will be able to write and share their work amongst each other. This unique approach to a genre like creative writing places an emphasis on collaboration and imaginativeness at the forefront of the material, allowing students to build off of one another and gain valuable skills in this field.
Jules Lewis, the instructor for Writing the City, describes that the course will be built off of reading certain excerpts each week from "a diverse collection of literature about experiences of the city, such as the layers of memory in the city and how to explore the frenetic pace of the city." Pieces by famous novelists and poets like Orhan Pamuk, Charles Baudelaire, and Alfred Döblin, to name a few, will provide students various ways of approaching the city and techniques on how to write about it. In addition to the excerpts, Jules says that writing prompts will be provided and "students will write a sketch of something that they can later develop." He notes that this will provide many avenues of inspiration for students, especially given that they will be provided new pieces of writing and prompts every week. He also says that since this is a course about cities, most of those signing up either live, or have lived, in a city, and that "it's a universal experience that probably most people in the course have had, so it's an opportunity for them to delve into it and see other experiences."
The sense of community within creative writing is immeasurable, as Jules says, "It is really exciting to be in an atmosphere where you can share your work with other people who are interested in writing, and it can be a really cathartic and life-changing experience." He has witnessed this community aspect within writing throughout his years of running writing workshops, and it is something that students will be able to take with them even after the course, along with a collection of pieces they can add to their portfolio.
If you are interested in exploring your creative side within these 10-week workshop-style courses, be sure to check out our registration page for more information.
By: Alexandra Few