Jeffrey Dvorkin, Previous Director of the UTSC/Centennial College Joint Journalism Program Publishes New Book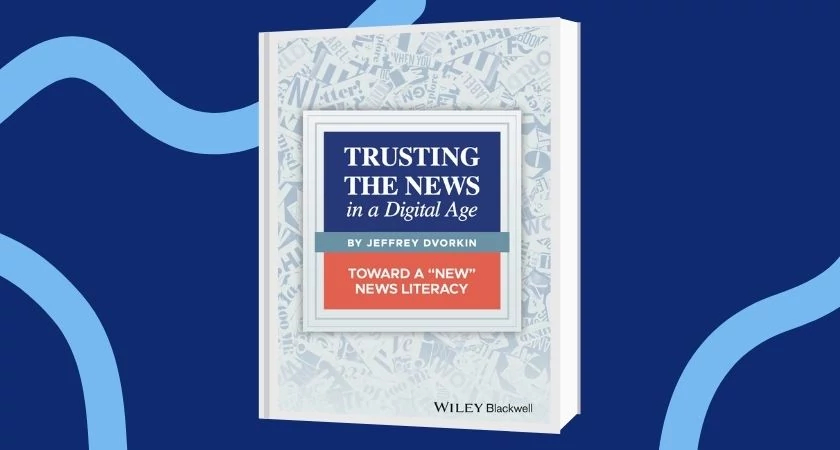 Jeffrey Dvorkin, previous Director of the University of Toronto – Scarborough (UTSC) / Centennial College joint journalism program, recently published a book titled, Trusting the News in a Digital Age: Toward a "New" News Literacy. Jeffrey's experience within this program assisted in the process of creating the book, as he says, "Being part of the joint journalism program with Centennial gave me a sense of what students require in order to handle, what I call, the tsunami of contact that sweeps out of peoples smartphones, computers and their laptops constantly."
The motivation behind writing this book stems from Jeffrey's need to address the issue of how journalism works now and how it got to where it is – the positive and less positive aspects included. The idea that there are issues around what is considered trustworthy also helped push Jeffrey to write this book, as he says it can be overwhelming trying to decipher what can be trusted or not.
"I wanted to create a kind of a primer for our students, especially because of the great work that Centennial does in giving our students a way into the news industry. At the same time, I wanted to give them a more critical sensibility so that when they come out of our joint program and look for jobs, they are able to be real participants in the information gathering and distribution process, and to do it in a way that is smart, sharp and useful," he explains. "Our students are perhaps, better placed to work in this environment, but they need that kind of critical sensibility, and that is what the book hopefully will do."
Jeffrey initially taught at Centennial for a year, which led him to know about the joint journalism program. He was later asked if he could run the program in partnership with Centennial but based at UTSC, and that is what he ended up doing for nine years before stepping back and retiring.
Reflecting on who the book should be dedicated to, he shares, "I really felt that this book should be dedicated to our students because I was so inspired by them by their commitment, their curiosity, and their passion to tell the right stories and to tell them in context. That, I think, has been the most gratifying thing I miss now that I have kind of stepped back and, I guess, officially retired. I just miss our students so much. They were just terrific, and they were constantly inspiring me." 
Jeffrey's book, Trusting the News in a Digital Age: Toward a "New" News Literacy, can be purchased online or at a bookstore near you.
Written by: Alexandra Few