Recently Retired Faculty with a Message to Students and Staff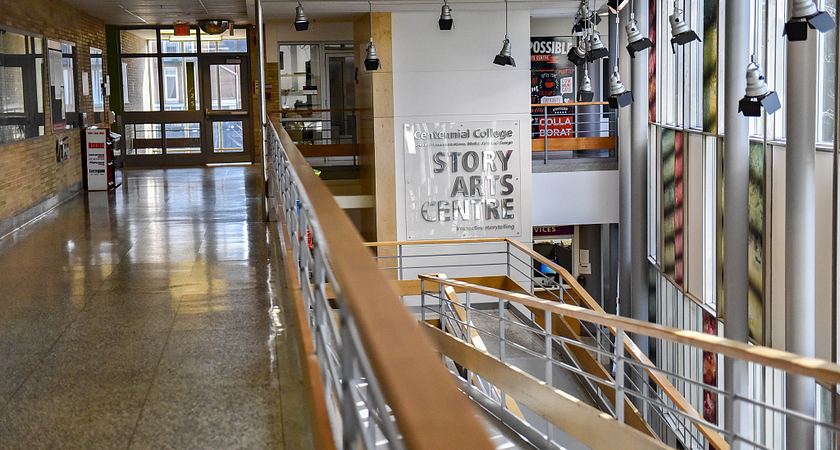 This year, several of our faculty members have retired from the School of Communications, Media, Arts and Design (SCMAD) to pursue their next chapter – some with plans to continue in their industry and others taking time to follow personal passion projects.
After many years working at our school and impacting countless amounts of students, we want to thank every instructor for their passion, knowledge, and dedication to making SCMAD students and graduates confident leaders in their industry.
Below are notes from some of the instructors, including what they have enjoyed about working on campus and what they will be filling their time with.
Dean Cowell
Advertising & Marketing Communications Management program
"One of my early jobs in the '80s was at Scali, McCabe Sloves, and the iconic Gary Prouk, passed it down the line of command to strongly suggest my office plant in the macrame hanger be removed. I was too naïve or not bright enough to realize I should take it down.  The plant stayed and followed me for 20 years in the business and over 20 more teaching and coordinating Advertising Programs at Centennial College. It was plant-napped; held for "ransom"; dried out over the summer; recovered; and at times cared for by custodians. But it survived and so did the macrame. After 40+ years, coincident with my retirement from the full-time business of Advertising, my plant and it's macrame have found a new home, at home. 
I attended my final convocation, and of course, times being what they are they were presented virtually. I'll miss the students, staff and faculty, but I head into this next phase of my journey with optimism and excitement. I'll be keeping busy.  I hope to stay connected with the Centennial community by teaching part-time or flipping pancakes. There will be a little more time spent at the cottage. I volunteer as President of the Toronto Spartan Volleyball League, the largest LGBTQ+ league in Canada with 650 members. We have a lot to rebuild as we work on our return-to-play plans.
I was fortunate to have a job I loved, worked with phenomenal people, and played a part in launching the careers of hundreds of young people. What more can you ask for?"
David McClyment
Fine Arts Studio program
"It has been my sincere privilege to have worked at the Story Arts Centre for about 15 years. Eleven of those years were full-time. What a special place! The energy in the building is palpable. I can say without reservation (and have said many times), teaching at the SAC has been the best job I ever had. I mean, I was paid for being myself. Can't get better than that. And maybe "teacher" isn't the best word. I think of myself as more of a mentor to all the ambitious and talented artists that I had the pleasure of working with. And what a joy! To be present at the moment when someone gives themselves permission to be an artist! Such a thrill. 
I have worked at a great many jobs over the past forty years. Like anybody else's career arc, some of them weren't so great (except for the stories afterward). But in all that time, I had never worked with colleagues like the ones I have/had at the SAC. Absolutely dedicated to their students! To be sure, made some of the faculty meetings rambunctious (but entertaining). I am proud to say that I consider all of you my friends.
But the direction of education is changing. This is the right time for me to step aside and let others (younger!) with a different set of skills and experiences, guide our students. I don't think of myself as retiring, so much as "rewiring". My immediate plan is to spend more consistent and intense time in my studio. As many of you know, over my years at the SAC I have also sustained an equally vibrant creative practice. Although, I suspect I will always have a commitment to helping young artists. Paying it forward to all the people that have helped me over the years. 
I wish you all the best with all the adventures (digital or otherwise) about to come your way. Have a blast!"
Ellin Bessner
Journalism program
"I will miss the students. My family always says, 'you always talk about your students, enough already,' but it's true, they taught me more than I taught them. They have blossomed, and especially in the last 18 months, having to overcome COVID, it has been inspiring to watch what they have done. They made me a better teacher, they made me a better person, and they taught me how to listen more, which is always something I need to do – talk less, listen more. Then, of course, right after that, are my colleagues and friends at school - Nate, the Dean, the Chair, and my Coordinator have been inspirations and supported all the stuff I have always wanted to do.
It won't be the same getting french fries at the cafeteria at the store on campus or going to Goat Coffee with my colleagues, which is around the corner… I'm so happy that I got to be on the cutting edge of the journalism industry all these years through Centennial, and now benefiting from all that work. I just hope that the students with who I've interacted all these years are doing great things because of what they learned at Centennial; I know they are. I'm so proud that I had some tiny little role, I mean tiny, in what they are doing."
Ellin will be moving away from full-time teaching to work on a podcast she hosts, The CJN Daily, which you can read more about here.
Chris Terry
Broadcasting – Radio, Television, Film & Digital Media program
"I love working with creative students and helping them to get started in the areas of creativity and technology that they want to work in. As a teacher, I feel like I've made some impacts with students and helped them to really get going. Much more than just getting through courses, it's really about figuring out who they are, figuring out what their likes and dislikes are, and trying to put them on the right path. Working with students is my biggest takeaway from being a teacher for 18 years. Prior to that, and I still am, involved in making media myself and making documentary content, so I like to think that I'm still a practicing artist in some form and that I'm sharing my practice with students. 
We've done some really big projects that I think engaged students. This whole thing about experiential learning is probably the biggest plus that I've been involved in at the College. It's not about just teaching them what button to push, it's about understanding the creativity of the project, working with people to achieve an end, and working in teams to do that.
The big thing for me is media making and content. I'm currently working on a bunch of project components for a neighbourhood action group, and I've done six short mini-docs that are being used to try and raise awareness of an ecological issue that is going on in my community. That's just an example of something I'm doing, and I am looking at a few different content areas that I want to explore as a media maker… I'm very interested in using some of the VR360 content stuff, so I've been making a bunch of that stuff, and I'm very good at doing docs, so I try to leverage some of that into the work I'm doing. 
The second thing I do, which occupies quite a bit of my time, is I am a musician and I work with a bunch of different people. I'm currently involved in three different music groups and ensembles… One of my projects for the next year is to put out an EP of my own stuff, so I'll be working on that in the fall and hope to have that out in the spring of next year.
Music and art – that's what I'm aiming to spend some time on."
Written by: Alexandra Few