Broadcasting Grad Kelly Zemnickis Produces Documentary "No Responders Left Behind"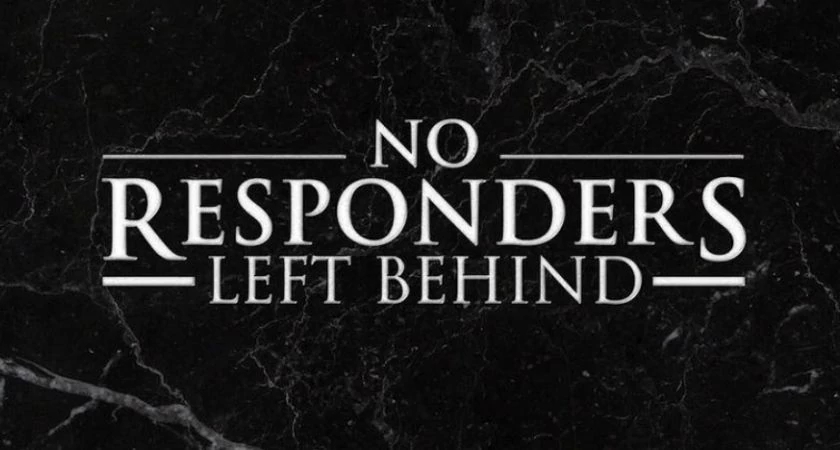 Kelly Zemnickis, a 2000 graduate of the Broadcasting – Radio, Television, Film & Digital Media program is one of the producers of No Responders Left Behind – a documentary that shines a light on the lack of adequate health benefits and compensation that countless first responders have had to experience after the September 11th attack of 2001. 
The documentary follows John Feal and his organization The FealGood Foundation, who fights for the healthcare rights of thousands of first responders who are experiencing illness because of the 9/11 tragedy. "John Feal was a 9/11 responder who went down as a construction worker to just help pull stuff out of the pile, and he ended up getting injured [after] the 96-hour mark. There was a window that people at the pile were given… and after that, [there was] no insurance - it was up to you," Kelly explains. John ended up fighting for his rights, which Kelly says he was owed because he was there helping, and that's when his story began to gain recognition.
How a Tweet Changed Everything
Kelly is a long-time fan of The Daily Show and began watching back when the show had its first host, Craig Kilborn. Ever since then, Kelly says she obtained most of the news through this show, and when Jon Stewart became the host, she was informed about the troubles that 9/11 first responders were experiencing with healthcare.
One night in December of 2015, Kelly tuned into The Daily Show because there was an announcement that Jon Stewart, who left the show in August of the same year, was coming back to make an appearance. As Kelly watched, she says Jon made an impassioned plea about healthcare and compensation concerning 9/11, and he brought up that the Zadroga Act, a law to provide health monitoring and aid to first responders, volunteers, and survivors of 9/11, was about to expire. He told viewers to "bombard Congress" with the hashtag #WorstResponder.
"I was sitting on my couch crying, and I felt like this light bulb went off inside me. I was watching this thinking how did how can this happen? I sent a tweet, and about three or five people saw my tweet, but one person who did was a 9/11 first responder. When I saw his bio, that lightbulb feeling kind of got a little bit more intense and I wrote to him and I said, 'how can I help you?'" It was this interaction on Kelly's tweet that ignited the entire trajectory of Kelly's life, as the first responder introduced her to John Feal.
After speaking to John, Kelly asked if she could come down to New York with a camera to "record something and…make a little film or something," as Kelly describes. "I just wanted to share this story because I was really quite amazed with what John Feal was doing… it didn't make sense to me that first responders were having so much trouble. [John] said, 'of course, when you want to come down with the camera?' and I was like, let me call you back." She then called her friend and now Co-Producer, Rob Lindsay, and said to him "How do you make a documentary? I think I've just pitched a documentary."
The Filming Process
When Kelly arrived in New York City, she didn't necessarily have an outline of what the documentary would look like. "When we went down for that first batch of shooting, I had a team that trusted me more than they should have because we had no outline, we had no beats of what this story was... [but my team] kind of felt this storyteller passion come out of me."
Kelly says she knew there was something there, but she didn't know what it was, but she told her team to film everything. "I treated it like an MTV day-in-the-life video diary. We didn't know what we were shooting, we were just shooting, which I do not recommend anybody do as a first-time filmmaker because it's very expensive," she says. "But they all trusted me, and I think it was day two of filming, we were told Jon Stewart was going to be at an event, and he was going to take some time to talk to us. I was able at that moment, after we shot with him, to tell him how this film was all starting, so it was this really cool full-circle moment."
That is when Jon Stewart became part of the documentary, which Kelly says was luck of the draw of them being at events that Jon went to. "I think us being Canadians going down to cover a predominantly American story was very intriguing to them because I think as a whole, this 9/11 community feels pretty isolated and forgotten. No matter how much people will say every September never forget – you do, you do forget. Collectively, with John Feal and Jon Stewart, just letting them talk and us being flies on the wall, I think allowed them to trust us in a way that they hadn't been with other crews before."
How the Ending Changed
With initial plans to create a maximum 10-minute short documentary, it instead expanded quite rapidly, as it is now a 75-minute feature film. "That came about from just being observant to the story unfolding. Having no plan kind of worked in our favour because as we were filming, we were introduced to someone else who had a story we didn't know about, so we followed that path, and that led to another thing," Kelly explains.
"It was weird how with this everything just fell into place. We worked without an agenda, which was risky, but somehow, magically, it all fit in place and our film ended after the Zadroga Act had been renewed… and we were kind of thinking, ok we are going to make a buddy film between John Feal, a first responder by the name of Ray Pfeifer, and Jon Stewart.
Then we found out that yes, the fund got renewed, but this stream of the fund, the compensation part, did not. They had to go back to Congress, and I'm sure a lot of people saw Jon Stewart on CNN or major news networks in the fall of 2019 making this plead to US Congress. So, we went back down [to New York City] to add to it. Our film had been finished, then we found out that their fight really hadn't finished, so we were back to square one. We had to re-cut the ending and that actually gave us a stronger ending to the film," she says.
Becoming an Accidental Filmmaker
When she first arrived at Centennial, Kelly wanted to be a music video director, but she says she quickly found out she was not very good at being a director. "The great thing about the program was just how hands-on it all was. We were doing so many things and just popping into the director's chair and running whatever assignments we had to do [but I realized] I'm really bad at this. I figured what I was really good at was the whole organization of it all. I was good at putting the people together, I knew who to go to, to get this thing or that thing, but I couldn't really verbalize what I wanted."
While completing her internship at CBC for the show Royal Canadian Air Farce, Kelly discovered that while being immersed in an actual show, she was able to see other jobs on set that she didn't necessarily know prior to. "I became a Production Coordinator and did that for 15 years, and then I did a bit of script coordinating. In my 30s, I walked away from everything and became a waitress. I just abandoned ship because I felt a little bit stuck in what I was doing," she says.
"I got into the foodservice industry for about six years, and it was through that, I discovered my creative voice and my storytelling voice again. That is how I circled back to working in writers' rooms on shows and making my first documentary. I've always had that TV and storytelling passion in my blood, but it kind of got misdirected a little bit when I got more into the production side of things when I wanted to be in the creative side of things, and I couldn't do that until I left."
Five Years in the Making
From the tweet in December 2015 to now as the documentary is set to release on Discovery+ in September, Kelly couldn't be more thrilled. "This project, which I thought was going to be the most expensive home movie I had ever made, is going to be seen by people," she says.
Reflecting on her time at Centennial, she shares, "It was great coming from a school that prepared me for all the nuts and bolts, and now I can take that and pursue what I really want to do, which is tell more stories."
Discovery+ is currently only available in the United States, but there are plans to bring the streaming platform to Canada by the end of this summer. As well, Discovery announced they are partnering with Warner, so Kelly hopes that No Responders Left Behind will eventually make its way to the Discovery Channel or other services.
Congratulations, Kelly, on the work you and your team have put into this documentary and finding your way back to storytelling. Be sure to keep an eye out for No Responders Left Behind coming to screen near you!
Written by: Alexandra Few