Broadcasting Students Intern at FIO ITALIA's 2021 Online Summer Opera Festival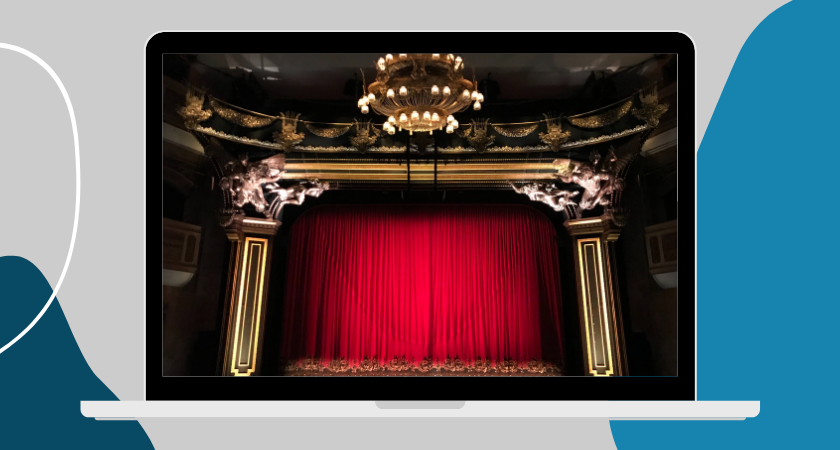 A group of students in the Broadcasting – Radio, Television, Film & Digital Media program had the opportunity to intern at an Italian opera festival this summer – virtually, that is.
The Festival of International Opera (FIO ITALIA) collaborated with Centennial College to provide students with internships for their summer opera program. Due to the COVID-19 pandemic, they decided to move their once in-person festival to an online format Nonetheless, it included all the outstanding features they typically have, including Italian language classes, voice lessons, opera, masterclasses, and more.
The interns participated in four Italian opera film productions where they collaborated with industry experts, including the opportunity to connect with award-winner Alex Heinrich's professional studio in Los Angeles. Each of the film-like opera performances students worked on during their internship streamed internationally, where they received a film credit on the FIO ITALIA's website. Students were also able to practice their music skills and Italian language skills in the process.
Marla Mazer, who works at Centennial's Service and Global Experience (SaGE) office, describes what the students had to look forward to, including what some of their responsibilities would be during the festival. She says, "During the production phase, they will work with talent from all over the world and assist them with lighting, locations, and quality of the equipment. Students will also be involved with editing, synchronizing video and audio, and a variety of additional production and post-production responsibilities."
She continues, "This offering is part of SaGE's Virtual Global Experience programs that we have been offering since the start of the pandemic. SaGE was planning to offer an in-person internship program in Urbania, Italy with FIO in the summer of 2020, which was cancelled, but the festival has been revived in a virtual format for 2021. The students will not only receive practical training in their field of study, but they will also have a truly international experience working with individuals in the opera community from around the world. There is a special focus on Italian language, art, and culture for this placement, as the festival takes place each year in Urbania. SaGE's long-time partner, Centro Studi Italiani, is assisting with this partnership, and they are providing the students with a one-week intensive program of online Italian language learning and cultural sessions at the start of the internship." 
Jaime Peña, a student in the Broadcasting program, was responsible for editing the videos at the festival, in addition to advising on technical problems regarding video production. Jaime says, "I think it has been a wonderful experience to work with the singers and the organizers of this event. I have learned a lot about Italian culture and the work ethic in the media industry. As of today, I have perceived a professional but friendly environment. The organizers allow everyone to work at their own pace with excellent assistance. Despite the limitations of a virtual internship, I felt that the organizers did a great job keeping in touch with every team member. I never sensed a lack of communication between me and the producers. Schedules were very flexible and considerate to each team member. Overall, I have enjoyed my time at the festival, and I hope I can continue being a part of it."
In terms of the lessons learned within the internship, Jaime explains, "This internship gave me important lessons about leadership. I saw how the direction and coordination of the producers ensured a high-quality production for the operas and projects of the festival. A concise schedule was essential to connect with all of the singers and meet their artistic objectives. This experience helped me to visualize the importance of organization in a company. Working closely with the producers and the directors of the festival also taught me to listen to their concerns and find solutions by collaborative means. As a side note, it was very enriching for me to learn a new language and educate myself about the world of opera. I think it is always interesting to learn how other people see and interpret the world."
The online season of the festival ran from June 26th – August 7th, 2021, but students will also work on post-production during the fall and winter semesters.
Written by: Alexandra Few