Television & Film – Business Grad, Temilola Adebayo, Accepted into CFC Producers' Lab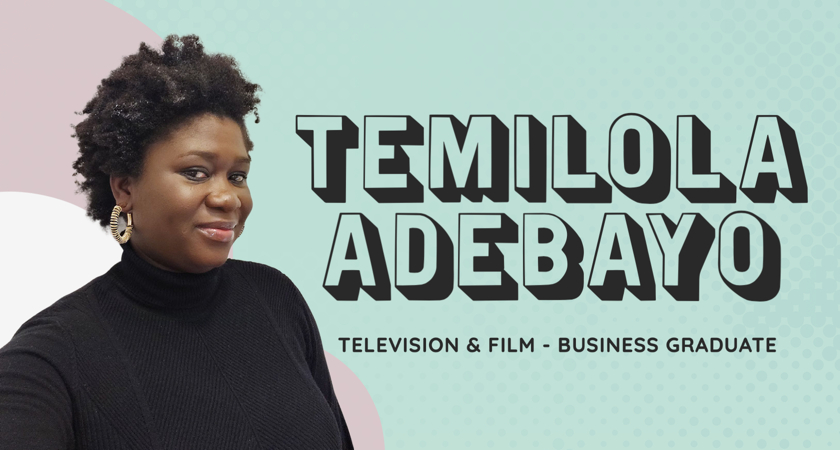 Temilola Adebayo, a 2018 graduate of the Television & Film – Business (FTVB) program has embarked on an exciting opportunity with the Canadian Film Centre (CFC), a leading organization that aims to advance Canadian creative and entrepreneurial talent within screen-based industries. The CFC offers numerous prestigious programs, one most notably being their Film Program, which is comprised of four labs. Temilola will be partaking in the Producers' Lab, a five-and-a-half month, full-time program that offers numerous opportunities for producers to advance their skills. The six-week virtual component of the program has already commenced, while the full-time component begins in March. With only five producers accepted into the lab this year, this opportunity is an amazing feat!
Temilola's background in the film and television industry is quite vast, which provides her with several distinctive experiences and skills she can bring to the Producers' Lab. She explains, "Prior to coming to Canada as an international student, I'd had a very progressive career working in Nigeria's film and TV industry popularly known as Nollywood. My experience includes producing, directing, writing and television channel management. I produced and co-funded Nigeria's first live-action animated film titled Dognapped which screened in cinemas across Nigeria. I also worked with a cable TV operator, African Cable Television (ACTV) as Head of Productions and Group Channels' Manager where my team and I were responsible for creating and producing shows, fillers and promos to feed the company's nine self-produced specialty TV channels."
After deciding to move to Canada, she explains that she knew she wanted to back all of the experience she had in the industry with theoretical knowledge, and that is what led her to Centennial. However, her journey at the school started in a unique way, as she originally enrolled in an entirely different program than the one she graduated from. "Funny thing is, I had originally enrolled into the Advanced Television and Film - Script to Screen program. I was one week into the program, and I just knew it wasn't for me. The instructors and material were great, but I was looking for something that was more suited to my business skills." That is when she discovered the FTVB program would be a better fit. "I knew I wanted to continue producing content, and so learning things like tax credits, international co-production, production accounting, funding & financing, was very beneficial," she explains.
Looking back, Temilola says she had an awesome experience in the program. "It was one of my best learning experiences. I often jokingly refer to the one-year program as a crash course in everything you need to know about the business side of the Canadian screen-based media industry. The instructors are some of the best in the industry, and they equipped us with the skills and knowledge to succeed and take on any challenges we may face in the ever-changing media landscape," she says.   
In terms of the material, she says, "What I loved about the program was that the courses were designed to teach the business side of Canada's screen-based media industry. Even if not extensively, you have enough foundational knowledge to build on whatever piques your interest. If, for example, I'm looking at a production schedule or budget, I know what each department does and can immediately tell if something's missing or not budgeted for, thereby avoiding future challenges. We also got a lot of useful resources. I still refer to class material when I'm doing research. I also currently work as a Production Accountant at one of Canada's leading animation studios, Guru Animation Studio, and I certainly implement some of the knowledge from school in my daily work life."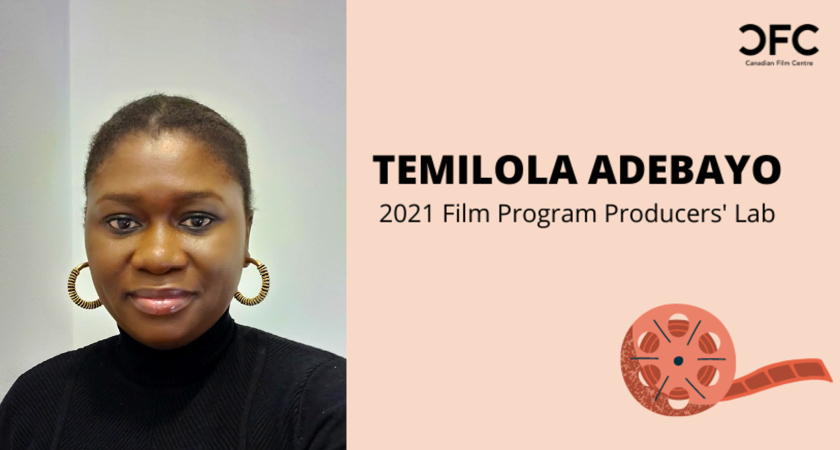 After first hearing what CFC had to offer from a CFC alum, Molly McGlynn, who was a guest speaker in one of her classes, Temilola instantly became interested. "She talked about her projects and how she got them financed. Then she also talked about how getting into the CFC was instrumental to her career growth as an indie filmmaker. I looked up the CFC and discovered how prestigious it was and that a lot of renowned Canadian talents got their start from or have passed through the centre. From that moment on, it was on my radar. My not-too-long term goal was to set up a production company and keep creating content. The Producers' Lab program design is really intensive and is set up to help producers build a viable business and career strategy, which is great. It's also a really good network to be a part of."
The process of applying to the Producers' Lab included many interviews and screenings, but prior to that, Temilola was tasked with putting together a submission package, which she describes as a fun process. "At first when I looked at the application requirements, it seemed daunting, but once I organized my thoughts and gave myself deadlines, it was smooth sailing from there. It was a good exercise because I was able to really drill down to the kind of stories I want to tell as a filmmaker and the characters I want to champion my stories."
After finding out she was selected for the program, she was overjoyed. "I remember that day vividly. I'd just gotten a rejection email from something else I'd applied to, and a few hours later, I got the acceptance email from the CFC. It was so bittersweet. Honestly, I couldn't believe it! In fact, when I didn't hear back from the CFC on time, I'd thought I wasn't accepted and had no regrets because I was so proud of myself for applying. Just as with anything else, it's normal to not be accepted the first time you apply, and so to have been selected was a confidence booster for sure. Also, being accepted into the lab is like a stamp of approval and provides assurance to future backers of my projects."
Although the full-time component of the program has yet to commence, Temilola says, "I'm really looking forward to developing my slate of projects through the lab as it would be instrumental in providing strategic direction to achieving my goals as a producer. The lab provides access to an invaluable network of TV and film executives as well as a talented pool of filmmakers that I can collaborate with. If the 2021 film program cohort is anything to go by, then I for sure am in the right company. I'm excited and really can't wait to see where my project goes."
Congratulations, Temilola, on this exciting and well-deserved opportunity!
By: Alexandra Few