Graphic Design Student's Design Selected by Collective Arts Brewing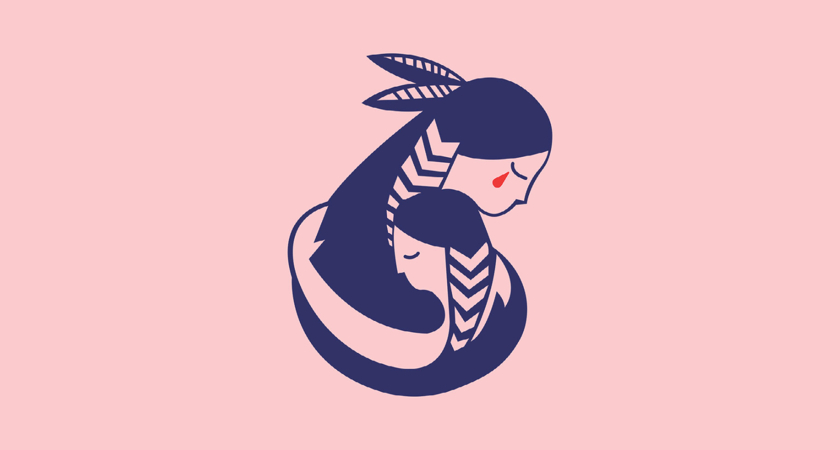 Ontario craft brewery company Collective Arts Brewing launched an art series called Amplified Voices that aimed to showcase limited-edition art on their beer cans from artists around the world. Asking for global art submissions that conveyed the message of a more inclusive future, Graphic Design student Rafael Bertoldo took the opportunity to submit a piece of art adapted from a project he submitted in his program's typography class. The project involved creating pictogram postcards, to which Rafael designed a series of three postcards to reflect missing and murdered Indigenous women. "We studied a lot about [missing and murdered Indigenous women] and the iconography about Indigenous culture, such as why they use some colours and how we could use some elements in our design without appropriating their culture," he explains.
When he saw the open call for art submissions from Collective Arts Brewing, he knew he wanted to use one of the designs he created from that project, and so he continued to work on it and submitted a new version of it for the series. When he found out the news that he was selected, he didn't expect it at all. Up against 1000+ designs from artists around the world, Rafael's work was chosen along with 36 other designs from artists who live in Germany, the United States of America, Italy, Cuba, Jamaica, and the list goes on. 
When Rafael moved to Canada from Brazil in 2018, he came across Collective Arts Brewing, mainly because it was related to art. Since the artwork on the beer changes every couple of months, and he noticed that the names of the artists were on the labels, he thought to himself that one day he wanted to submit his work to the company. This is what made the news of Rafael's design being selected extra special.
Choosing a piece of art that highlighted missing and murdered Indigenous women, was extremely important to Rafael, especially since he says that not a lot of people know about the issue. When he shared his work on Instagram, he says that a lot of individuals from Indigenous communities started to re-post his work, which not only allowed him to increase his network but also spread awareness on the importance of this issue. "I wanted people to see something that not a lot of people are talking about," he shares.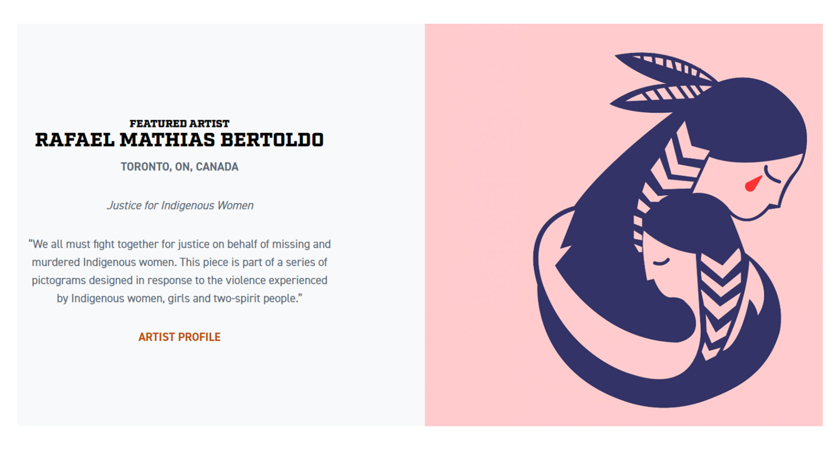 Prior to enrolling in the Graphic Design program, Rafael graduated from the Art and Design Fundamentals program, which allowed him to explore several areas in this field, such as photography, architecture, graphic design, game development, etc. This is what piqued his interest in graphic design because he thoroughly enjoyed the illustration part of it all. Now in his second year of the Graphic Design program, Rafael says that he already sees things differently. "I am looking for inspiration all the time, and I notice things that work or don't work with posters or campaigns," he says. He also notes that the program has provided him with new opportunities because prior to enrolling, he never would have submitted his work for something like this.
Collective Arts Brewing began production for this series in late January of this year, and Rafael says to expect to see his design, along with the other designs from the series, in the coming weeks at LCBO.
Written by: Alexandra Few