Communications - Professional Writing Grad, Shannon Kularathna, Lands at Google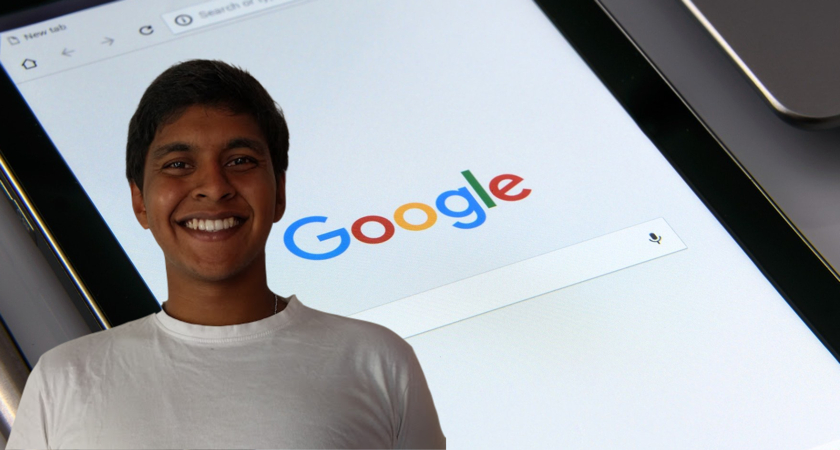 Communications – Professional Writing (CMPW) is a post-graduate program that prepares students with a wide range of writing skills in a variety of different areas such as technical writing, web copywriting, content management, speech writing, proposal writing, and more. The pathways that stem from this program are endless, which results in graduates who pursue various writing roles within several fields. Shannon Kularathna, 2018 graduate, is a perfect example of this, as he has recently accepted a technical writing role at Google!  
Prior to the CMPW program, Shannon completed his bachelor's degree in Mechanical Engineering in Sri Lanka. After moving to Canada, he enrolled in an additional bachelor's degree program for Aerospace Engineering but says he did not enjoy it. He explains, "Engineering was not what I wanted to do, so I applied to a few other programs and got accepted to UWaterloo for a master's in Management Sciences, which was mostly data analytics." Right before he accepted that offer, his acceptance to Centennial came in. "I'd applied to CMPW on a whim because I used to write articles on the side while at University back in Sri Lanka. I had a tough decision to make but ended up choosing writing. No regrets," he explains.
During the program, Shannon says the variety of courses helped him to broaden his capabilities. "I don't think I'd be where I am without the knowledge and skills I got in CMPW. From day one, Kelly and the other instructors drilled in the idea of knowing your audience. That's my biggest takeaway - I'm always analyzing my audience and writing for them. It's something that really helped during my interviews, especially at Google," he says.
Technical writing is one of the courses that CMPW offers students, and it provides the practical skills that are necessary to succeed in a technical writing role. This is one of the reasons that led Shannon to the job posting for Google. However, applying for the position was a unique experience. He says, "The application and hiring process was one of a kind to me. I applied on a whim because I had seen the job posting up for a while and I thought that it wouldn't hurt to try. When I actually got an email back, I was shocked. There was an initial screening, a writing test and interview, and then an "interview day" with four 45-minute interviews over a single day. After that, a committee reviewed my application and made a decision. After that, I had short virtual chats with managers in different product teams to see which team was a good fit. I picked the first one, mainly because there were no other teams hiring. I'll be documenting the Google Kubernetes Engine, which I know approximately nothing about. I have a team of writers to work with and a manager who manages writers in multiple product teams. It's all very exciting!"
This new venture for Shannon is certainly an exciting one, and looking back, he is grateful for the decisions he made. He says, "It was pretty cool looking back at what led me here. I am still in disbelief that I got hired by Google. Definitely will have some impostor syndrome for a while. Thinking about how even one different choice would have changed everything, like doing that master's degree instead of CMPW, blows my mind. I'm happy I did what I did! I'm super thankful to the instructors in CMPW, especially in technical writing, instructional design, storytelling, and brand style. The skills I learned there have helped me get to places I never thought I would! Also, it's super important to make friends in your courses - these are people who can and will help your career along like you never thought possible. I'm looking forward to the next chapter!"
Congratulations, Shannon!
By: Alexandra Few