Different Impactful Careers in the Arts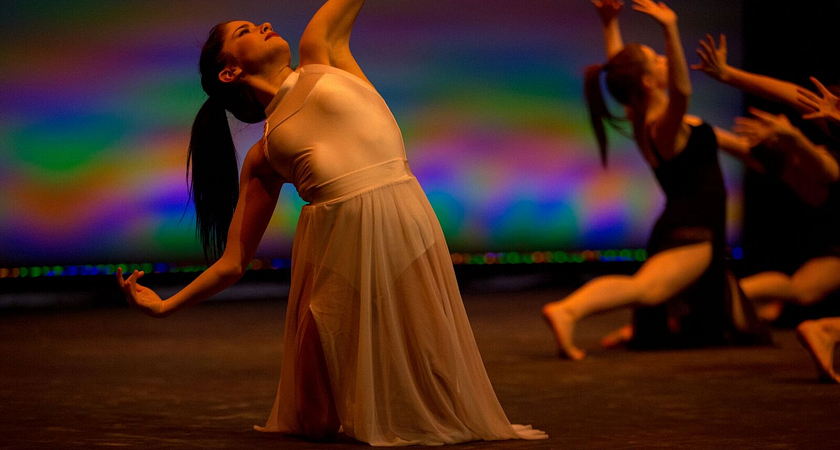 It was the beginning of the COVID-19 pandemic lock-down. Across Canada and the U.S., cities were enacting measures in hopes of curbing the pandemic, and as it turned out, performing arts became a way for people to cope, escape and seek comfort. On Instagram, a webcast emerged that pitted pop culture superstars against each other in a live battle, song for song in March 2020. Can you believe that 1.2 million people watched live! It's a perfect example of how performing arts, in their various formats, hold much value.
In April, CBC declared in one headline, "Artists are getting us through COVID-19. Never question their value again." In the same article, CBC pointed out, "numbers released by Statistics Canada last year revealed that the economic impact of culture industries in 2017 was approximately $59 billion. That's eight times more than sports and is larger than the combined value of utilities; agriculture, forestry, fishing and hunting; and accommodation and food services."
So how can you enter this industry, with all of its various career choices? Firstly, an arts education through college courses will give you the opportunity to obtain technical, practical and theoretical knowledge. For example, among the arts education programs at Centennial College are Performing Arts Fundamentals and Arts Education and Community Engagement. The latter is for those who want to take college courses that will help them to develop core skills in music, theatre and dance. It also gives students the opportunity to customize their arts education experience through advanced elective courses and express their talents in collaborative, multidisciplinary performance projects. Arts Education and Community Engagement, meanwhile, teaches students to design arts educational programming that is pedagogically sound and that meets the needs of diverse communities.
Here is a look at some of the performing arts careers these college courses will prepare you for:
Musician, Actor or Dancer: Those who want to perform for audiences will be suited for one of these distinct careers in the performing arts. Because arts education students at Centennial get to attend shows throughout the Greater Toronto Area, they are presented with networking opportunities with leading artists and producers. It gives them a foot in the door beyond the audition skills, resume writing, career management and financing, and professional headshot and show reel, which they also acquire in the program.
Behind-the-scenes jobs that focus on work leading and supporting arts education and community arts/outreach mandates of small, mid- to large-sized arts and cultural organizations, meanwhile, include:
Cultural Programmer: According to EcoDistricts.com, "cultural programming has been shown to help revitalize communities by increasing economic investment and strengthening social ties among residents." In this role, those who completed college courses focused on arts education and community engagement may be involved in programming festivals, monthly arts and music events, open studio sessions, and cultural and ethnic experience celebrations unique to an area.
Community or Youth Arts Worker: These arts education graduates help kids and families in struggling communities to improve their lives by getting involved in fine art, photography, film, music, dance, drama, and other performing arts projects and events. Some arts workers may use art as a form of therapy or a way of teaching basic life and learning skills to their clients. All About Careers reports that, "they coordinate and implement project-based initiatives, liaising with other public, administrative and voluntary agencies and arranging funding and sponsorships from local authorities or businesses for talented individuals and high-priority groups."
Arts Education Coordinator: To support exhibitions or as part of community outreach programs, arts education coordinators develop and oversee educational programs in art institutions such as art galleries, art museums or experimental art centres. While their daily tasks may vary from securing grant funding and developing a calendar of events to managing visitor flow, overall, arts education coordinators help to make the arts accessible.
By Izabela Szydlo