Will Lomoro | GRAD-preneur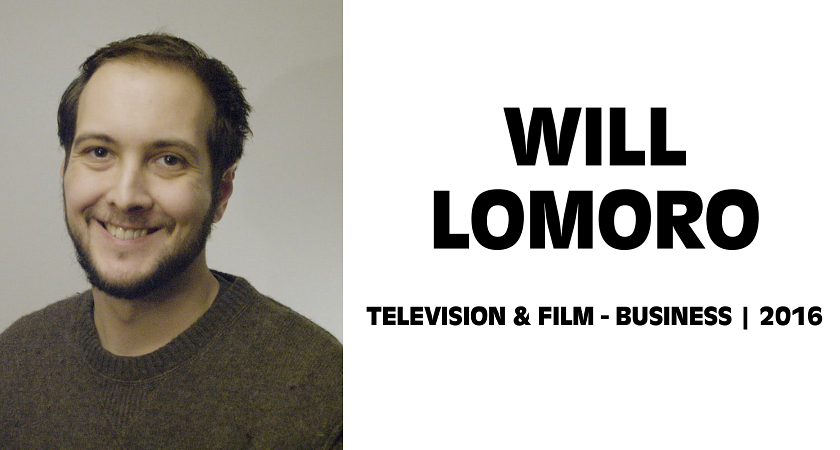 Will Lomoro is a 2016 graduate of our Television & Film – Business program. He works as an independent film and television tax credit consultant and has been working in this field for the past three and a half years.
--
What's the most interesting thing you've done professionally since leaving the School of Communications, Media, Arts and Design?
I've provided consulting services for dozens of both big budget and independent film and television productions.
What's your favourite memory from your time at the school?
Spending time on the Danforth eating amazing food in Greektown. 
How did your experience at the school shape your entrepreneurial goals?
The film and television business program provided me with the skills I needed to pursue a career in the business side of the film and tv industry and included courses specifically tailored towards improving my entrepreneurial skills.
What advice can you offer students who have entrepreneurial dreams?
Don't be afraid to take risks to achieve your goals.
What's the best piece of advice you received when starting your business?
Make sure you have enough business for at least a few months to start.
In one sentence, what does the School of Communications, Media, Arts and Design mean to you?
It was a great place to jumpstart your career, a wonderful campus in a great location.
How did you come up with the idea or concept for your business?
After graduating, I worked for two different companies as a business affairs manager and production financing analyst and eventually decided to make the shift to working independently.
What have the results of your business been?
I've had steady client work, exactly where I was hoping to be at this point!
What's next for your business? 
Continue providing consulting services with hopes of running a small business for years to come.
It's your call - tell us something interesting, cool, odd, unique etc. about you or your business.
I've worked on reboots of a few series I used to watch as a kid. 
--
GRAD-preneur is a weekly series that highlights some of the outstanding School of Communications, Media, Arts and Design graduates who have successfully started their own businesses. This series shares the stories of our graduates and their time at our school, as well as provides valuable advice about being an entrepreneur.