Storyworks Case Study | UDL Video Series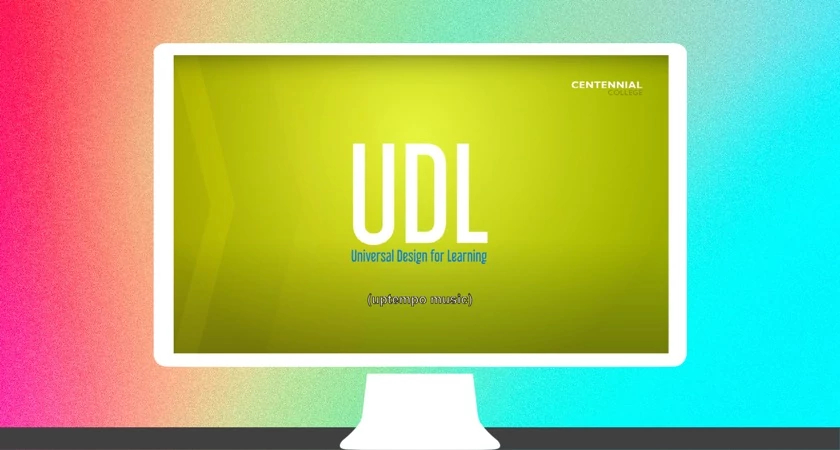 Universal Design for Learning (UDL) is a teaching methodology that breaks through some of the discernible constraints of traditional learning approaches and attempts to assist those who learn in non-traditional ways. UDL provides multiple means of engagement (the "WHY" of learning), representation (the "WHAT" of learning), and action and expression (the "HOW" of learning). Despite its appeal and encouraging results, UDL remains not very common, which is what students in the Advanced Television and Film – Script to Screen program attempted to address in their Storyworks project.
Created for the Centre for Accessible Learning and Counselling Services (CALCS), students in the 2017-2018 cohort began filming a video series that would be an easily distributable way to bring attention to UDL throughout the many Centennial campuses. Several instructors who specialize in this teaching methodology were interviewed in the series and discussed what they do and the benefits of UDL in the classroom. Steve Lucas, Program Coordinator and Instructor in the Script to Screen program, says many aspects were involved in filming these interviews, such as setting it up, lighting it, getting the cameras and sound just right, in addition to bringing in successive crews so that each student had the opportunity to contribute. With a class of around twenty-seven students, this was not a simple task!
Due to the time constraints of the Storyworks course, students completed the interview components of the series, while the remaining B-roll shots of the Instructors in action within the classroom demonstrating what these teaching methods looked like were completed by the 2018-2019 cohort of students in their Storyworks course. This meant that the UDL video series incorporated the talents of two groups of students that collectively made around thirty minutes of footage. Thanks to then student Nigel Ricketts, who had several years of video editing experience prior to enrolling in the Script to Screen program, the footage was edited down. What resulted was a five-part series, with each video five to seven minutes in length. Steve explained that when Nigel sent the videos to himself and George Mihalka, the Directing course Instructor, to look over, they were thrilled with the result and sent it to the client.
"It was then just a matter of tweaking the technical aspects of each video, such as the colour correction, sound, and so on," Steve explains. The videos were then completed and available to be distributed in May of 2020. Despite the project taking longer than expected to complete, the end result was something the client was happy with. Steve says, "The first moral when you do a Storyworks project is try not to bite off more than you can chew. The second moral is if you wind up ignoring that first moral, stick with it because, in the end, you might actually have something worthwhile." Something worthwhile is exactly what came about with this team effort, and each video helps tell the story of UDL and spread more awareness on the teaching method, which is what the intention was from the beginning. Steve says that "getting the word out to all people across all campuses is a tall order," but this video series acts as an accessible way to do so.
The Script to Screen program has a main class project that students work toward, and Steve found that Storyworks acts as a way for the students to practice the essential skills that are required to work in a team, which is what the final project relies on. He says, "Storyworks works best for us when we treat it as a training exercise for what in our program is the main event, which is the main class project - a 10-minute drama involving professional actors and professional supervisors." He continues, "What we discovered is that Storyworks can be a dry run for that because it brings everyone together, and they are forced to work together as a team and a crew for the first time. Up until then, they had little crews of around half a dozen people, but now you have the entire class [working together]." 
This type of preparation is extremely important for the film and television industry. Steve explains, "In the course of the day-long shoot, and in all the prep running up to it, you get to see what peoples strengths and weaknesses are, what they are good at and what they are not so good at, and we get to see it as well, and then it makes the main class project simpler to produce."
Overall, this project aimed to heighten awareness, increase use of UDL, and get the word out that there are alternative ways of teaching. You can find the full five-part UDL video series here.
By: Alexandra Few - A 2020 graduate of the Communications – Professional Writing program at Centennial College who has first-hand experience with Storyworks and is an avid supporter of its push for experiential learning in the classroom.