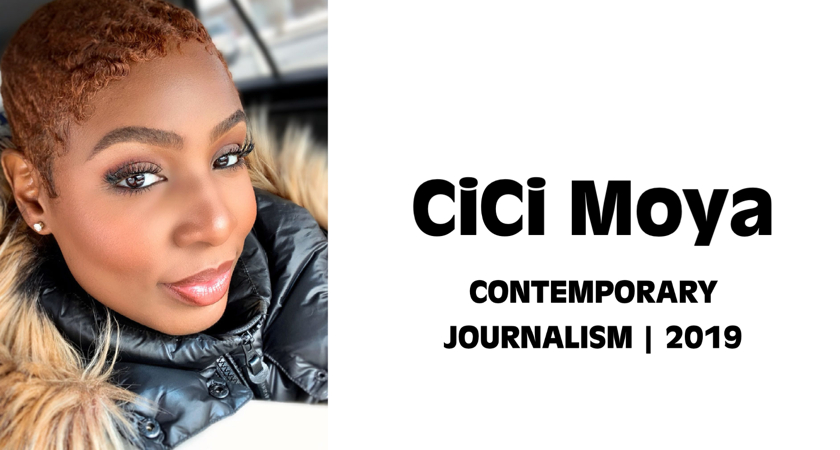 Cici Moya is a 2019 graduate of the Contemporary Journalism program and works as a Social Media Strategist and Video Host. She currently hosts a video series for Healing Blends Global called Sickle Cell Myths, in addition to producing content on her own YouTube channel.
What's the most interesting thing you've done professionally since leaving the School of Communications, Media, Arts and Design?
Social media and brand consulting.
What's your favourite memory from your time at the school?
One of our final projects: Toronto at 4 a.m. We each had to interview overnight workers across multiple industries and come together as a class to create curated Instagram and Twitter profiles.
How did your experience at the school shape your entrepreneurial goals?
It taught me to think on my feet and be professional. It's also helped me to learn time-management as a self-employed person when you require to be both consistent and relevant with work.
What advice can you offer students who have entrepreneurial dreams?
Stay connected with other students and teachers. They can become your lifelong extended community and network.
What's the best piece of advice you received when starting your business?
Know your worth and don't be afraid to charge accordingly.
In one sentence, what does the School of Communications, Media, Arts and Design mean to you?
It means not being afraid to go after a creative career because every industry requires our talents and skills.
How did you come up with the idea or concept for your business?
Seeing the growing necessity for businesses to be where their audiences are.
What have the results of your business been?
Good and still growing. I have managed to score a contract by pitching myself to an American company because I finally realized that my skills are transferable to any and every business worldwide.
What's next for your business?
Perhaps creating an agency with a staff of multiple social media and brand managers.
It's your call - tell us something interesting, cool, odd, unique etc. about you or your business. 
We focus on dialogue. Creating community is key to establishing long-term ROI.
You can find CiCi on Instagram: @cicimoya and on YouTube.
--
GRAD-preneur
is a weekly series that highlights some of the outstanding School of Communications, Media, Arts and Design graduates who have successfully started their own businesses. This series shares the stories of our graduates and their time at our school, as well as provides valuable advice about being an entrepreneur