HyFlex Learning is Coming to the School of Communications, Media, Arts and Design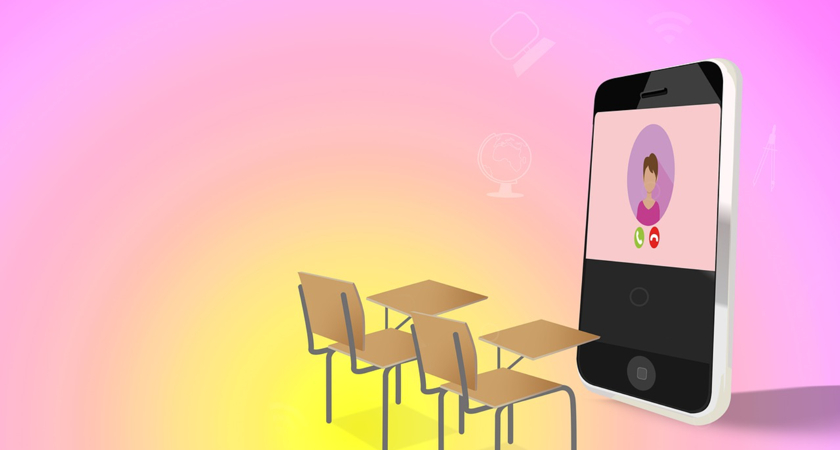 What is HyFlex learning?
HyFlex (hybrid + flexible) is a relatively new teaching method that provides students with the choice on whether to attend each class in-person, online, or asynchronously (watching a recording at a later date). This technology-enhanced style of learning utilizes a specialized camera that follows the instructor, who is hooked up to an actively recording microphone, around the classroom. While the class occurs, the camera and audio are livestreamed on a platform where students outside of the classroom can watch and participate as if they were in class with the other students. The recordings are also archived for viewing at a later time.
What are the benefits of HyFlex? 
Nate Horowitz, Dean of the School of Communications, Media, Arts and Design, says the primary benefit is the flexibility it allows students. "The students decide if they are going to go online and interact in real-time, while the instructor and other students are both online and physically there," he says. He also notes that students who miss that specific class can easily watch the recording asynchronously, which ensures that students are still obtaining important information.
Gina Marshall, Associate Vice President, Learning Innovation, Teaching Excellence and Academic Quality at Centennial, and Sue Wells, Dean, Teaching, Learning and Scholarship at Centennial, also highlight the benefits HyFlex offers students. They explain, "The benefits of HyFlex delivery to students include: Making attending post-secondary learning accessible for students who balance multiple demands, and [it enables] students to access the mode of delivery that best suits their learning when it suits them." 
Barry Waite, Chair of Communications & Media at the School of Communications, Media, Arts and Design, also notes some of the benefits, and why HyFlex is so accommodating. He says, "HyFlex learning is designed to offer learners a more flexible model, allowing them to learn online when it is more convenient or necessary for them. We have many students with young children or holding down one or two part-time jobs. HyFlex will give the opportunity to engage online, either synchronously or asynchronously if it isn't possible to make it to school. I think we will see more and more hybrid models emerging post-pandemic. While the majority of students tell us they prefer face-to-face delivery in a classroom, HyFlex offers the opportunity to create a more flexible, student-centric model that accommodates learner needs." 
Why HyFlex?
Other than the multitude of benefits it provides students, Gina and Sue outline some of Centennial's areas of excellence that HyFlex helps achieve. "As Centennial College embarks on its Transformation, six areas of excellence have been determined. One of these areas of excellence, Agile Learning, is defined as: offering students hyflex (highly flexible, online, face-to-face and hybrid) learning opportunities, aligned with industry and employer needs - whenever, wherever, and however learners choose to engage with us. Our new Academic Plan 2021-2025: Building Leaders and Changemakers, identifies a number of Wildly Important Goals (WIGs) and priority action items that seek to realize this vision, including to make inclusive, accessible learning the norm in all that we do."
Additionally, HyFlex learning is not very common within post-secondary institutions, as it is seen in only a handful of schools in Ontario. This allows the School of Communications, Media, Arts and Design the opportunity to help pave the way, and Dean Nate Horowitz says we can be the best at it.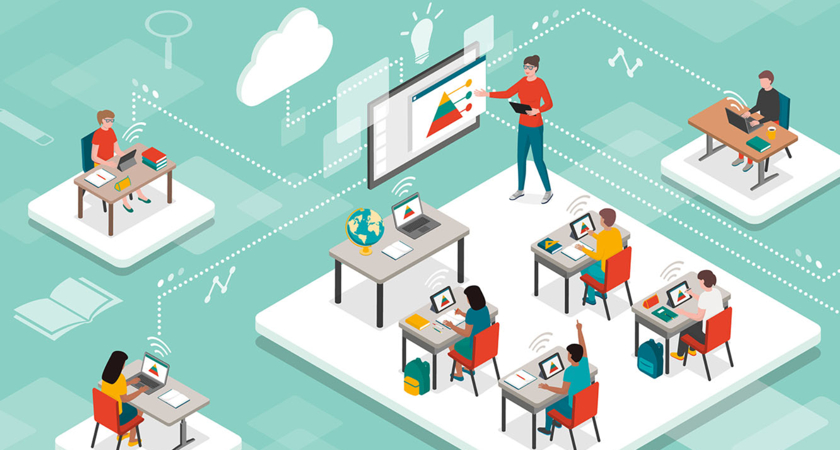 ©EHL Insights 
What will it look like for faculty?
HyFlex brings a new way of teaching into (and outside of) the classroom, which will ultimately impact the ways in which instructors present their material. Sue and Gina explain, "Delivering quality teaching and learning experiences within a HyFlex model requires faculty to think about teaching differently than they have previously done when their focus has been on either in-person or online teaching. HyFlex teaching will require faculty to design and facilitate a cohesive educational experience for students who are simultaneously in class and online, developing instructional materials that can be used in all modes of delivery; develop strategies to engage students in class and online at the same time; fully develop participation alternatives with the content, other students, and faculty for all students; implement assessments (formative and cumulative) that are effective for online and in-person students equally; use different but equal processes to ensure all students have the opportunity to meet the same outcomes; and identify resources required to support students studying within the HyFlex model."
They also note, "In addition to the teaching considerations that are part of delivering HyFlex Learning, it is critical to the success of HyFlex delivery that faculty become adept at the technology required to implement this model. This includes becoming comfortable with the display, microphones, speakers, cameras, computing devices, video conferencing software, and connectivity that are best suited to HyFlex teaching. 
When will it arrive at our school?
This exciting new style of learning will be here sooner than you think! This Fall, the Arts Management program will launch the College's first HyFlex program. Courses will be available to students online or through this HyFlex delivery, which means they can attend live classes or participate in the same class online (synchronously or asynchronously). 
This summer, the College will also launch a HyFlex Delivery Pilot Project. Pamela Kostur, Program Coordinator of the IMM program, volunteered her course, Senior Project, to be part of the trial. However, it is not yet confirmed this will be offered at the start of the summer semester, with pandemic safety protocols limiting in-person learning on campus. Pamela shares, "We are actually doing very well in the online environment - we interact a lot with each other, even with Zoom and in the breakout room environment. But with HyFlex, we will be able to actually physically connect and engage in activities, while also engaging in other activities with students who choose to not be in the classroom."
HyFlex delivers a different level of engagement to the classroom. It not only allows for enhanced participation, but it brings accessibility, which is extremely necessary. With the Fall '21 semester only four months away, you can expect eleven HyFlex courses offered on campus, seven of which will be coming from the Arts Management program. Stay tuned for more information!
Written by: Alexandra Few