Centennial College Works with Woodland Cultural Centre to Recognize Indigenous Creativity and Culture with Learning Toolkit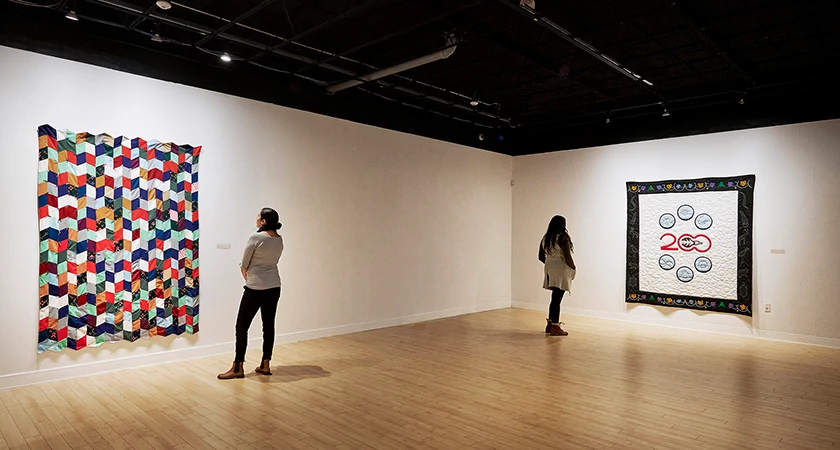 A Cultural Learning Toolkit: Fostering Growth and Sustainability in National Indigenous Cultural and Historical Education is a project that stems from the collaboration between Centennial College and the Woodland Cultural Centre, which aims at bringing national recognition to Indigenous culture and creativity across Canada.
The idea of this project was first initiated by the Program Coordinator of the Arts Education and Community Engagement program, Melanie Fernandez, who was also acting as the Executive Director at the Woodland Cultural Centre at the time. With her help and connection to both Centennial and the Woodland Cultural Centre, she connected with Dr. Chris Jackman, Academic Chair of Arts and Design at the School of Communications, Media, Arts and Design, who has also now helped to lead this initiative with the current Executive Director at Woodland Cultural Centre, Janis Monture. "We were thinking of ways in which we could collaborate and develop that relationship [between Centennial College and the Woodland Cultural Centre], and when this opportunity came along, we were able to think it through and really grow out the objectives of what we could accomplish, and it developed from there," Chris says.
The toolkit is made up of three sets of resources. Chris explains that the first set includes the creation of a national K-12 curriculum on the history of residential schooling in Canada that will be designed for educators to customize regionally, given the history of their lands. The second is another national K-12 curriculum, that spotlights Indigenous artists across Canada, which Chris says will provide opportunities to learn about and learn from Indigenous artists across the country, which again will be customized by region in order to understand who's working in and around their communities. The third set of materials is a set of advanced learning resources for Indigenous cultural managers across Canada, which will help to support the professional development of Indigenous cultural managers and institutions across the country in fundamental areas such as fundraising and development, marketing, bookkeeping, and other areas that support the longevity and sustainability of institutions.
Chris points out that the creation of this toolkit, including all of the curricula and resources listed above, is being developed primarily by the staff and specialists with the Woodland Cultural Centre, with Centennial acting in a supporting role to the process. He notes that in recognizing the expertise of Centennial's partner, the Woodland Cultural Centre, they will be "providing information and education on both the terrible chapter of Canadian history, as well as their ongoing work to promote and elevate Indigenous arts and culture."
The Woodland Cultural Centre aims to preserve and promote Indigenous history, language, art, and culture, which makes them an ideal partner to create this material with. Janis says, "The Woodland Cultural Centre was established in 1972, so we've been around a long time, but in that, we always want to ensure that people recognize there has been a lot of changes in how we deliver our programs, but also provide educational resources to the rest of the country in a way for everyone to understand our people."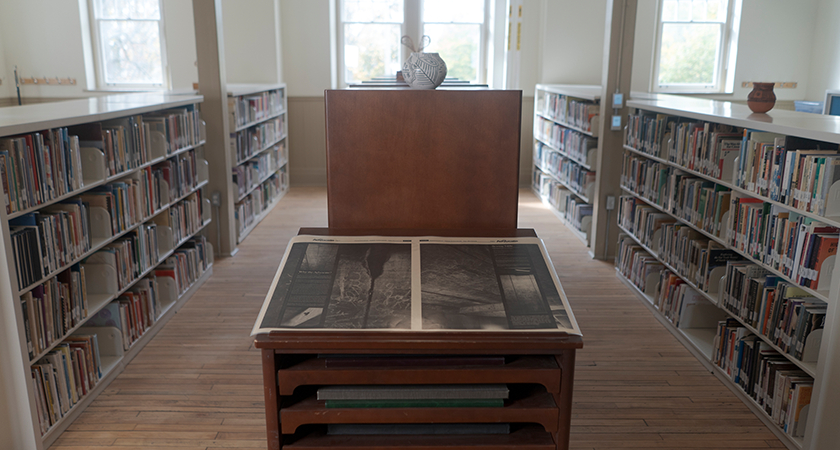 What makes the Woodland Cultural Centre so unique is not only its extensive museum and gallery on-site, but they are located on the grounds of a former residential school (the Mohawk Institute Indian Residential School) which ran from 1828 to 1970. Janis explains, "It was one of the longest-running, and probably one of the first residential schools in our country, so it acted as the blueprint for the rest of them that were created across Canada. It's really important that we highlight that really dark chapter of history, but also honour the survivors and ensure that we're leading with reconciliation efforts."
When Janis sat down with Chris to discuss this project, she says they went through the needs that have been established, such as providing information to interested individuals who lack awareness on these important topics, but also the need of the Woodland Cultural Centre to create these resources that they didn't have the time to develop. Janis says something that is really key to this project is developing the resources in some Indigenous languages while also ensuring that the resources are accessible to as many people as possible.
The project recently received funding from the Canada History Fund, which is made available through the Department of Canadian Heritage who typically funds activities that promote Canadian history nationwide. Chris says he learned about the fund from a colleague back in 2019, and during the Winter 2020 semester, he met with partners across Centennial College who might be interested in advancing this proposal. This included colleagues from the Strategic Initiatives and External Relations department, Applied Research and Innovation, multiple faculty members, and several of our educators who specialize in Indigenous culture and education. "We worked collaboratively on this, particularly in the late half of the summer, and sent it in," he says.
We are extremely proud to be working with the Woodland Cultural Centre on such an important project, which will carry out for the next several years.
By: Alexandra Few