Program Profile: Film and Television – Business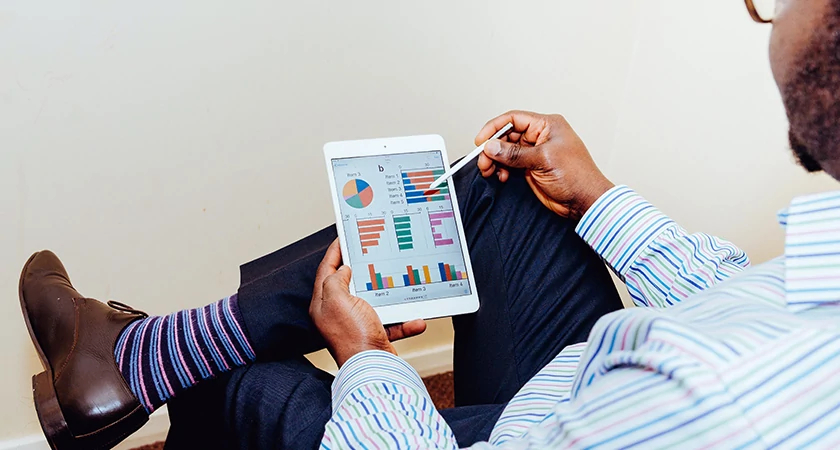 The film and television industry is full of storytelling, and many may be familiar with the "glitz and glam" that it can exude. But behind the scenes, there is a great deal of work needed to even get television shows and films off the ground.
The business side of film and television handles various areas such as financing, legal, management, and business affairs, and it requires an immense amount of skill from a range of professionals. Helping to prepare future professionals, is our Film and Television – Business (FTVB) post-graduate program, which offers students two semesters of industry-specific material taught by instructors who work directly in the field.
Now in its eighth year, the FTVB program focuses on the business skills, practices, and knowledge required in managing a film, television, and screen production. The first semester of the program covers the basics of production business, entertainment law, and sources of funding (including tax credits, and managing the finances), while the second semester builds on this material and expands into entertainment law, alternate and global financing, rights management. 
Jeannette Loakman, the Program Coordinator and Instructor of the FTVB program, explains that the program prepares students in the following ways: 
Instructors who work in the industry and teach the skills they themselves use.

Working on practical assignments - this is not a theory course
Up-to-date information and materials because of instructors and the PAC
The field placement which often thrusts our alumni right into jobs
She adds, "There is also the element of having a cohort the students are part of that forms their first network; the alumni which are also their next network (and through the regular alumni meetups I make happen); and the instructors and guest speakers that also start to be part of their network. The field placements are really opportunities to get your foot in the door and the industry is keen on our graduates. We are a unique program that gives the graduates a complete overview on the business side of the industry."
A Career Accelerator
The courses students take within this program cover a wide range of topics that can help them feel more confident when they enter the industry as professionals. Jeannette explains, "[This program] isn't necessary to succeed with this program – it will just take you five times as long to get there without it. I like to think of it as a career accelerator. It also gives the graduates a good idea of their options. Too often people just fall into their positions without realizing later on what they could have done."
She continues, "One aspect of the program that I am proud of is that I am looking at the whole student - not just grades and creativity but making sure they are conscious of the issues and challenges in the industry and society in general i.e., Climate Change, BIPOC representation, cultural appropriation issues, #MEtoo. Including making sure that they keep healthy themselves and making sure they have a balance of life and work." 
Production Accounting In the Classroom & Industry
Sasha Boersma, one of the instructors in the FTVB program, teaches the courses Production Accounting 1 and 2, and shares, "Production accounting is all about managing money. The film and TV industry in Toronto is heavily subsidized by various levels of government in various forms, whether it be tax credits, grants, investments, and recoupable advances. Even coming out from the United States there are a lot of investments coming from American studios, so there is a lot of people wanting to make sure that their money is sept well and correctly. The role of production accounting is all the tracking and reporting of these expenses to the various external stakeholders."
Another great thing about the FTVB program, particularly on the production accounting side, is that students obtain a great deal of in-depth knowledge in this area. This is important, as Sasha shares there are a lot of people in the industry who understand the mechanics of production accounting, but do not actually understand the accounting thinking behind it.
"When people from the industry hire our students, either through field placement or in the industry, one of the things that really sets our students is apart is that they don't just know production accounting, but they actually understand how the numbers integrate into some of the bigger thinking that the studios are doing," Sasha says.
For example, Sasha explains that there is a "tax credit week", which occurs in the production, financing, and accounting courses. Each course covers tax credits in the same week to make sure that the students are taking the information from course to course. This is important because a producer, for example, will look at accounting differently than from an accounting standpoint. However, Sasha shares that they all come from the same set of rules, and so faculty found that if they cover the same theme in the same week, students can retain the knowledge even better.
Sasha also understands that not everyone comes into the FTVB program excited about accounting, which she says is fair. "The goal of the accounting course when I teach it is I kind of adjust the assessment and grading depending on the learner. I'd say about a third of any class is really excited for accounting – they know there's a lot of jobs in it, they know they have numbers aptitude, or they're really interested in learning it. Then we have a middle third where they're likely going to go into production coordinator/production management, and they'll likely work really closely with accounting.
Then, to be honest, a third of the class is like this is just not for them, and so all that I ask that third is to try – show up, have a good attitude, show that you're trying to learn, and then I just adjust because it's not fair to them to be held up to the same standards as someone with this amazing aptitude for numbers, and instead, what I want the other third to do is just appreciate what accounting does and hold enough memory, so that way in the industry, they can better understand and appreciate what the accounting people do."
A Group Effort
Much like all post-graduate programs at Centennial, the FTVB program is very hands-on, including the accounting courses. Sasha says any theoretical work, such as reading or watching videos, is homework, that way when students come into class, they can dive into the material as a group. "We all collaborate and help each other, and we really encourage that because accounting is done in a team. It is all problem solving so we have to learn to help each other rather than getting them to compete against each other for the best grade."

She continues, "When they can go out into the industry, they are working with an accounting team, they are working with a business affairs team, or they are a production coordinator, and they're working with their team. None of this is about competing with each other, but to support each other."
All of the faculty members within the FTVB program help generate this group dynamic, as Jeannette shares, "I have a great team of faculty and they have been dedicated to having the students excel.  I'm very happy with them and want to keep them for as long as I can. Chanda Chevannes, Tara Jan, Sasha Boersma, Richard Hanet and Karen Shopsowitz have been amazing instructors. I've also been blessed with Sherien Barsoum, and Teresa Ho in past years too. Each brings dedication and a desire to give the students everything they can."
Attention From the Industry
Jeannette explains that the FTVB program is attracting a lot of interest from production companies that want to hire students as soon as they graduate. "It's very well supported by the CMPA (Canadian Media Producers Association). It's a program for those who want to work in the industry at a serious 'office' level. I don't want directors or writers. I want people who want to be involved with management and directing how the industry works. I want to see more BIPOC applicants. This is the area where diversity can really happen fast and create an impact." 
This program offers such a great deal of valuable information that you do not want to miss out on if you are interested in jumping into this industry. For more information, such as the other courses offered, FAQs, or how to apply, click here.
Written by: Alexandra Few