Post-grad Diaries : Choosing Post-grad in a Pandemic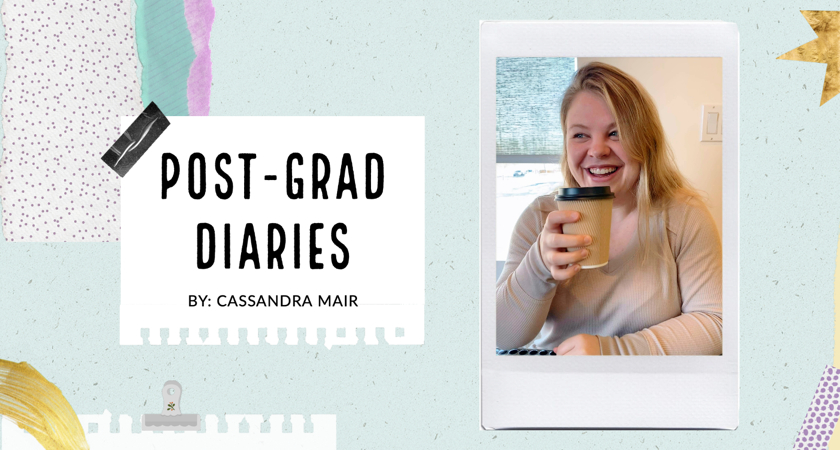 Making the decision to enroll in a post-grad program wasn't a difficult one for me. The idea came at a time when I needed a new direction, something to anchor me during a difficult year. It was Spring 2020, the world was in the depths of the pandemic, and I was a fresh grad with a zeal for life. The world continued to move at a snail's pace and the writing industry, like most others, was in flux with uncertainty and anxiety. I was actively applying to writing jobs, primarily technical writing and content writing, but I made no headway. The opportunities seemed endless as Canada got back to the daily grind, but no offers ever came. I felt discouraged and unsure whether I'd actually make it, as well as insufficient and unqualified for most of the positions I was applying for. All I wanted was to jump into a fulfilling career in writing.
Summer 2021 was when I made the decision to enroll in a post-grad program. I didn't want to spend another year living at home, dwelling on the fact that I couldn't find work. I needed something else to focus on instead of the constant rejections. School was something I'd always enjoyed, so this was a natural option for me. I hoped that school would give me back the confidence and qualifications that I'd lost over the past year. With a new knowledge of what the industry actually required, I also wanted a more practical approach to professional writing with new hard skills and relevant experience. I believed a post-grad program could give me all that I wanted.
Upon graduating, I felt more passionate than ever about my undergrad in professional writing and I knew this was the field I wanted to work in. I only considered post-grad programs at colleges in Ontario that could offer me an all-around understanding of professional writing. I also knew I wanted a post-grad program at the college level because while university gave me the papers I needed, I came out feeling unqualified and lacking the skills actually required to do the work I wanted to do. I knew college was more practical and hands-on and so I was particularly looking to improve my hard skills.
I was left looking at several different colleges including Centennial College. I immediately disqualified a couple of colleges because I wanted an online-only program to avoid having to move to the GTA. Centennial College was the only program that could guarantee it would be online for the entirety of the program, making it the most attractive to me. Having a placement in the program was important for me to gain experience and connections within the industry. They say it's all about who you know now, and having not done any writing work during my undergrad, my LinkedIn was a little quiet. I also wanted the opportunity to put my newly learned skills to the test and see how I actually felt working in the industry.
A friend who had taken the program a few years earlier highly recommended it to me as something of great value for an up-and-coming professional like myself. Because of this, I trusted that the program would be a good fit. For all of these reasons, Centennial College was my top choice. Overall, I'm extremely happy with my decision to go to Centennial! I can't recommend it enough to others who may be in the same position as I was.
Over the next few months, I'll be sharing my experiences as I pursue my goals in the post-grad Professional Writing program. I look forward to sharing the good, the bad, and everything in-between as I follow my passion for writing.
Written by: Cassandra Mair