A Very Viral Holiday Season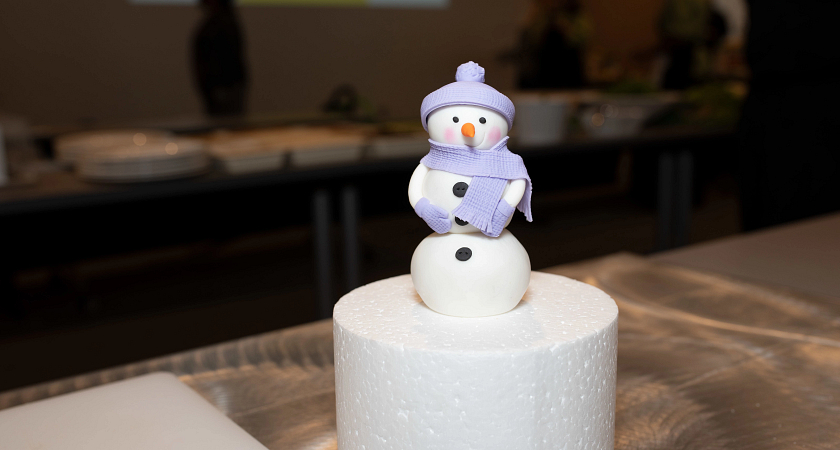 With students staying inside because of COVID-19, and finals looming over their heads, what's needed this year is a little extra holiday cheer. The School of Hospitality, Tourism and Culinary Arts at Centennial College brought the holiday spirit early this year for students and small businesses during this very distant holiday season.
"Although the parties are different this year, the magic of Christmas is not cancelled," the November Magic student project group says. With traditional holiday markets closed, these students decided to deck the halls of Zoom for a virtual holiday event. 'Tis the season for online shopping these days.
Starting November 26 from 4 to 6 p.m., students got their first-holiday fix on Instagram live. The virtual Holiday market, hosted by @NovemberMagicToronto, aimed to bring Holiday cheer when social distancing is most important
The group started off by sharing different ways students can bring the holiday spirit home throughout the season. They shared that letters to Santa Claus can be sent to The North Pole, free of charge, by Canada Post. Additionally, in the spirit of Centennial's diverse student population, they presented a variety of holiday traditions from across the globe. Did you know that people decorate their Christmas trees with fake spider webs in the Ukraine? Well, it's true! The folklore about Christmas trees in the Ukraine is tied back to a poor family who grew a tree from a pinecone and only had spider webs to decorate it.
During the live event, guests could showcase their products and services for the Centennial community to purchase. Toronto-based businesses took advantage of this opportunity to halt lines out in the cold and invite people to shop online with added customer service through a live and interactive event. Artesano sold holiday treats, and shared recipes and tips for holiday baking during the live stream. Meanwhile, By Sue 4 You was able to jingle some bells by selling personalized holiday cards to make distant relatives feel not so far away. Abby's Sweet Treats got students in the holiday mood with flavoured chocolate and sweets, and Wow Me Jewellery dazzled viewers with their necklaces and rings that sparkle like the lights on your tree.
If participants found something they absolutely loved, the November Magic group urged them to showcase their gifts on Instagram for all to see. If they needed help wrapping their gifts, The Wonder Wrapping Group was there to save the day and displayed their gift-wrapping skills on Instagram. Even the elves would have been jealous of these gifts.
The holiday season is a critical time for small businesses in the city. This year, we are cramming all of the festive energy online. Small business owners depend on holiday season foot-traffic in stores to support them throughout the new year. When Premier Doug Ford announced a month-long lockdown, many small business owners felt like they got run over by a reindeer. Fortunately, Centennial College is doing its part to support small businesses by giving them their platform to sell their products and keep their heads above the snow.
Traditionally, we celebrate the holidays in large gatherings with family, friends and coworkers. Centennial students have quickly adapted to online learning, and celebrating holidays online shows the school's spirit for engagement and reactive educational programming. Many college programs have jumped on the reindeer's back to host virtual events. The post-graduate public relations students hosted a plethora of events in November, and the trend seems to be on the rise for the holidays. Virtual family dinners, parades and parties are going to be a staple during COVID-19's second wave.
While exams have got students bogged down in the snow, and gatherings for the holidays are cancelled, this group of college students want you to know that the magic of the season is still coming. They are bringing hope to the Centennial community and small businesses that, next year, will be a little jollier.
By Katie Daniel