Love food but can't cook? Here's how to make money off of it.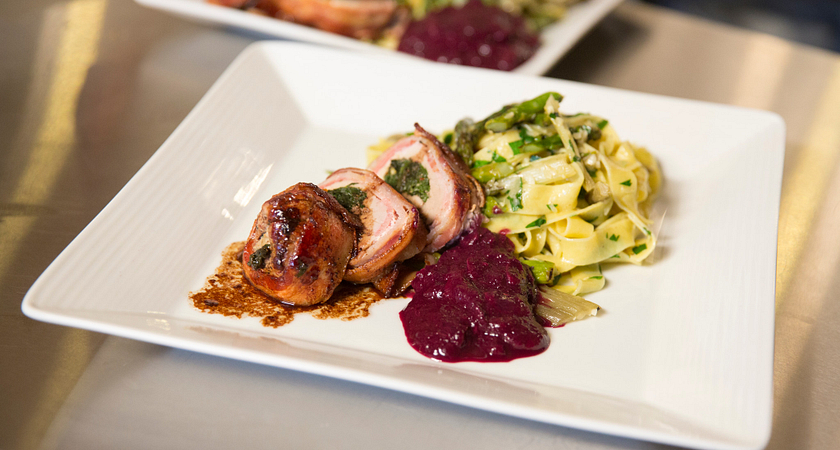 We all love to eat, but some people love the artistry of food itself. Plenty of people have a refined palette, strong opinions, and a real passion for what's on the plate, but not all of us can cook. If you like food, you might think that the only career you could get out of it is becoming a cook, but it turns out, that isn't the only way. Here's how you can turn your gourmand tendencies and eye (and tongue) for deliciousness into a career, through a career in food media. What is food media? Read on about this career path to find out.
Become a stylist, and make the food look good in front of the lens
As a Food Stylist, your job is to make food look irresistible for the camera. Everything from top restaurants to small kitchens need pictures of their food to entice customers, so your work could be used everywhere from menus, to billboards and even on TV. The old stereotypes about food styling is that it's all fake, with props like mashed potatoes for ice cream, or rubber meat. But these days, that tends to be not true, and it's more about carefully presenting the real food to look as good as it can, maybe just propped up with a toothpick or spritzed with some moisture. I've previously written about the modern art of food styling, and it's a really interesting field with a fascinating career behind it.
Or be the photographer, and make it look good from behind the lens
Whether the food that's being shot has been styled, or is right on the plate in the middle of a restaurant, you could be on the other side of the camera, taking the photos for things like cookbooks, advertisements, and the internet. And being a food photographer means you could be covering more than just the food. You could be taking pictures of the chefs, the cooking process, the place it's cooked, where they get the ingredients, and more.
Write about it, and tell the world what's good
If you've got a flair for words to go along with your love for you, food writing might be just the thing. Everyone from companies, to manufacturers, to print publications, to websites need good writers, so there's a lot you can do with it. Blogging is an ideal launch pad for a career writing about food, and as a food writer, you could become a cookbook author, or a writer at a magazine or big website, anything dedicated to food media and culture. Being a food writer, or a food critic is all about crafting the right words to tell people what you love about what you're eating. To prepare for it, just spend time reading what others have wrote, to figure out the voice of the medium. And when you've got some good food in front of you, think about how you'd sell the experience to others, and consider more than just the taste, such as presentation. 
Help make the media that people love as much as the food
Of course, you don't have to just take still photos, or stick to the written word. You could help produce or film video content, too, be it for television, or more conveniently, the internet. It doesn't have to be complicated, and could be something simple, like Centennial College's series of short videos where master chefs show you how to make simple recipes. Or you could go outside the kitchen, and document the culture around food, the same way people like the late, great Anthony Bourdain did.
Interested?
If one of these sounds like something you'd like to get into, you probably want to know how to get into food media. Food Media at Centennial College can help you make it happen, by teaching you how to use the written and visual mediums to bring culinary arts to new audiences. It's a shorter graduate certificate program, created for students who already have experience or education, and want to break into a new career field.  You will learn about everything from writing and editing to photography, production and social media. At the end, you'll have the practical skills you need to express your love of the culinary arts to the eyes and ears of the world.
Written by: Anthony Geremia