Client Service Skills that Matter Most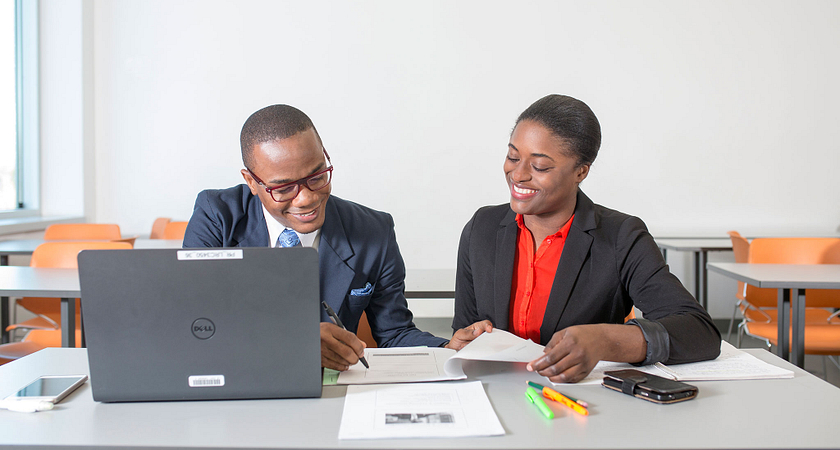 Client service representatives play a major role in all businesses. They are especially important in the financial industry, where they educate clients and sell various financial products to enhance their clients' lives. That's why client service reps who work in finance must have an understanding of how to interact with a diverse range of clients as well as knowledge of topics such as accounting and other financial concepts. But some of the most important skills these professionals exhibit are soft skills, which means be the difference between a happy or upset customer.
If you're wondering whether this field is suited for you, here are some essential customer service soft skills you'll need to succeed. If you lack them, fret not. Centennial College has the solution. Over the course of two semesters, students in the school's Financial and Client Services program gain a solid understanding of soft skills as well as marketing and sales fundamentals with an emphasis on telemarketing, and the relationship between customer service and consumer behaviour.
Listening: Before you can even think about communicating with the customer, you must first listen. Don't listen just to respond, but instead to figure out how you can help him or her. Also, keep in mind that listening doesn't just entail hearing what is being said. It also means listening to what is not being said. If you are meeting with your costumer in person, use body language that indicates you are being attentive such as eye contact and nodding to indicate you understand. Don't hesitate to ask questions to clarify what your customer is saying if need be.
Clear communication: Once you have listened and understood what your customer's needs are, you have the opportunity to respond with what you can do for him or her. Never underestimate the power of speaking in an upbeat, positive tone, enunciating and ensuring that you are speaking loudly and not mumbling. These skills not only apply in person but also over the phone and via email, where your choices of words and phrases will convey your tone. 
Empathy: Client service reps in the finance industry have a challenging but rewarding job as they fill roles such as mortgage specialist, personal financial advisor, sales agent and credit counselor. No matter the role, you are sure to encounter some frustrated clients. This is where empathy comes in. Not only do you have to understand what a customer wants but also take into account how she or he feels. Empathy isn't always easy to convey. So you might find it useful to ask yourself questions like: How would I feel if I were in her position? How would I like to be treated by an employee?
Patience: In your willingness to help a customer, be aware of losing your patience. It is better to take your time listening rather than trying to steer your customer towards a solution without fully understanding. To develop patience, try Jane Bolton's tips from Psychology Today: understand the addictive nature of anger, irritation, and outrage; upgrade your attitude towards discomfort (remind yourself, this is merely uncomfortable, not intolerable), pay attention to when irritation starts to keep your cool and control your self-talk.
Problem-Solving: Get your creative wheels turning to come up with a solution is a part of any financial client services role. To do that, you must understand the problem clearly and customize the solution for the particular customer with whom you are interacting. If you don't have the solution, help the customer locate additional help and then follow up to ensure the issue has been resolved. That type of genuine interest will have customers coming back to you.
By Izabela Szydlo